2 Singaporeans are reported to be among those aboard a flotilla which was intercepted by the Israeli navy on Sunday. The boats were delivering medical supplies to the Palestinians in the Gaza Strip.
The Israeli navy has confirmed that it had stopped the boats and that they were being towed to the nearby port of Ashdod. The authorities said the flotilla had violated a marine blockade imposed since 2010 to prevent military supplies from reaching the Strip.
There is scant news of what has happened to those on board the flotilla.
The "Freedom Flotilla", made up of two ships – "Freedom" and "Return" or "Al Awda" – had set sail from Copenhagen 2 months ago, with a group of activists on board. "Al Awda" refers to the campaign for Palestinians to be allowed to return to Palestinian territory.
The Israeli government has rejected such calls, fearful that the floodgates would be opened, resulting in the number of Palestinians overwhelming that of Israelis.
The 2 Singaporeans on board the ships are reported to be Dr Ang Swee Chai and Mr Jason Soo. (See here.)
Penang-born Dr Ang is an orthopaedic surgeon, and has been involved in the Palestinian cause for decades. She was a former detainee under the Internal Security Act in Singapore, questioned for the activities of her late husband, lawyer Francis Khoo.
In the 1970s, she was allowed to leave Singapore to persuade her husband to return. Mr Khoo had fled Singapore after the authorities came looking for him for activities which allegedly threatened national security.
Dr Ang never returned, and has since gained British citizenship.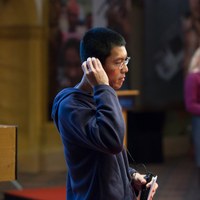 Mr Soo is a filmmaker who had been documenting the campaign to bring medical supplies to the Palestinians. Mr Soo's recent film, "1987: Untracing the Conspiracy", was about the detention of 22 Singaporean activists under the ISA that year.
The whereabouts of the activists on board the flotilla are unknown at the moment.
The Singapore Ministry of Foreign Affairs has also not commented on the incident.Follow us on Social Media
Send in your scoops to news@theindependent.sg