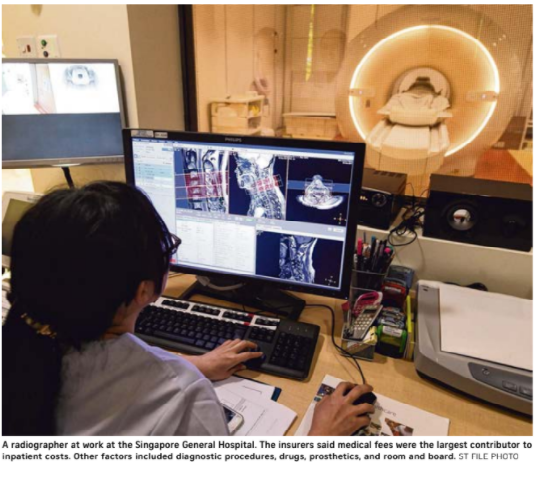 By Linette Lai
Hospitalisation costs play a big part in driving healthcare costs up in Singapore, according to a new report on medical inflation across the region. And while Singapore has managed to cut its annual healthcare inflation rate, medical costs here are still expected to rise faster than in other markets, including South Korea and China.
In the Asia Healthcare Trends Report by Aon – an international consultancy firm which provides services such as insurance brokerage and management consulting – 11 Asian markets were each assigned a score to reflect insurers' views on medical inflation prospects. Countries that ranked high such as Vietnam, Malaysia and Pakistan were expected to experience significant increases in healthcare costs over the next three years.
Singapore was ranked fourth, with a score of 95.1. This was higher than the median score of 82.7, but well below the highest scorer – Vietnam, with a score of 164.5. South Korea scored lowest at 64.3, with Taiwan ranked just above at 71.4.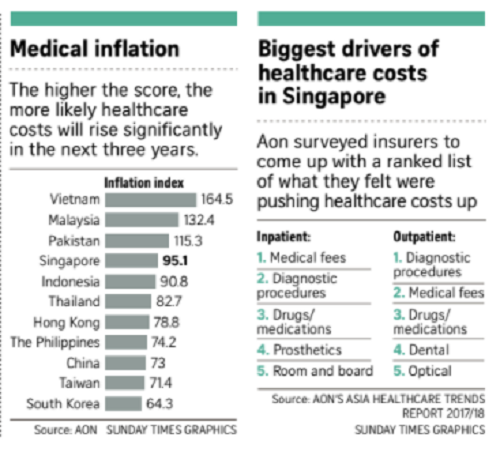 The topic of rising healthcare costs has become a hot-button issue in recent months, with the Health Ministry (MOH) taking various steps to manage the problem.
These include reinstating fee benchmarks for medical procedures and requiring new riders on Integrated Shield (IP) insurance plans to include an element of co-payment. Two in three Singapore residents have IPs, which provide more extensive benefits than the Government's basic health insurance scheme, MediShield Life.
Earlier this year, MOH said that Singapore's average annual healthcare inflation rate was 2.4 per cent between 2011 and 2016.
SPH/ST
ALSO READ:
"Buffet-syndrome" explanation is "completely at odds with reality": SDP Chairman