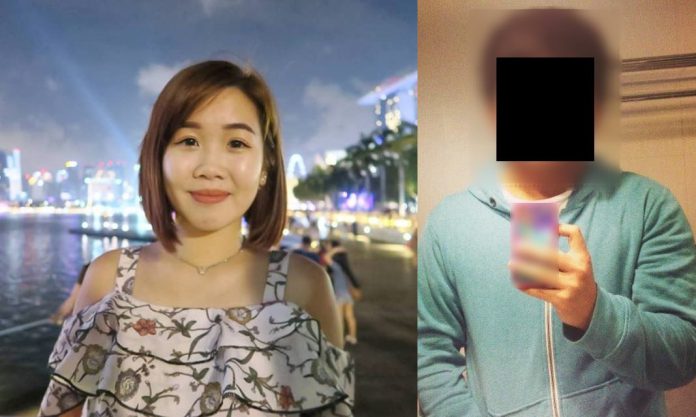 A netizen who blogged about how she was "raped" by an ex-boyfriend drew immense flak, instead of support, after she described their encounter online.
The woman, Terra Lim, wrote in a blog post yesterday that she wants to share her own story of being "raped", emboldened by #metoo and #timesup movement. Lim wrote that the incident happened when she was 18 years old, with her then-boyfriend who was a student at Republic Polytechnic like she was.
Lim recounted that the incident occurred while the two were alone in one of the bedrooms at her then-boyfriend's flat in Sembawang. Branding her then-boyfriend as an outright "rapist" Lim wrote, "We were fooling around in his room, one thing led to another and…. he suddenly put his penis inside me."
Asserting that she "had no intention of having sex with him or losing my virginity to him, ever" even though they were fooling around in bed, Lim recounted:
"Prior to that happening, I had no intention of having sex with him or losing my virginity to him, ever. He didn't ask me about it either. He didn't ask if I wanted to have sex with him. He didn't ask if I wanted it. He just simply put it inside me without my consent.

"When it happened, I got the sharpest pain in my vagina and I yelled out "OW!". He pulled away quickly and he started apologising, saying he was sorry and it was an "accident".

"How do you accidentally put your penis into someone's vagina, I wonder?

"I laid there on his bed for a long time just waiting for the sharp pain to fade. I didn't even realise I was bleeding. It was after what seemed like 10 minutes that I got up slowly to go to the toilet, that we realised that I had bled a full amount. The blood stain on his sheets was the size of my palm.

"After I got out of the toilet, he had already taken off his sheets and he told his mom that my period came, hence the blood. That fucking liar.

"I told him that I needed a moment and he left me alone in his room. That was when I called my best friend and I cried to her. I cried and I described the feeling of losing something involuntarily and I can never get it back. I didn't know why I was so upset…. I just was.

"Not long later, I went home. The next day, we went to school as normal. I felt down but nothing else happened."
Lim said that she and her then-boyfriend continued to date for another three months before they broke up.
Claiming that the incident took a toll on her, Lim alleged that this was not the first time her ex had "accidentally" penetrated another girl. She claimed that her ex lost his own virginity by "accidentally" penetrating his former girlfriend while they were "fooling around". She did not provide any evidence to support this allegation.
Exposing a photo of her ex-boyfriend, Lim shared: "I am still terrified of telling this to the world. I'm terrified of what people might think and respond.. but I have to do this. I have to do this to warn girls out there to be wary of [name redacted]. I don't want my fate to befall on someone else."
She added, "And if [name redacted] happens to read this, here's something I want to say to you: Fuck you."
Several netizens called Lim out for her severe allegations and asserted that there is no way Lim's ex could have sexually penetrated her if the pair were not naked and not in a position that would allow him to penetrate her and cause her to bleed.
Pointing out that the couple were – by Lim's own account – fooling around in a bedroom and that her boyfriend immediately pulled away when she expressed pain, netizens opined that Lim probably regretted having sex with her boyfriend and is misidentifying a consensual experience as rape.
Calling Lim a "delusional attention seeker," netizens implored her to consider what kind of lasting consequences her ex might have to face just because she regretted what appears to be a consensual encounter, with some commenting that they hope Lim's ex sues her for defamation: