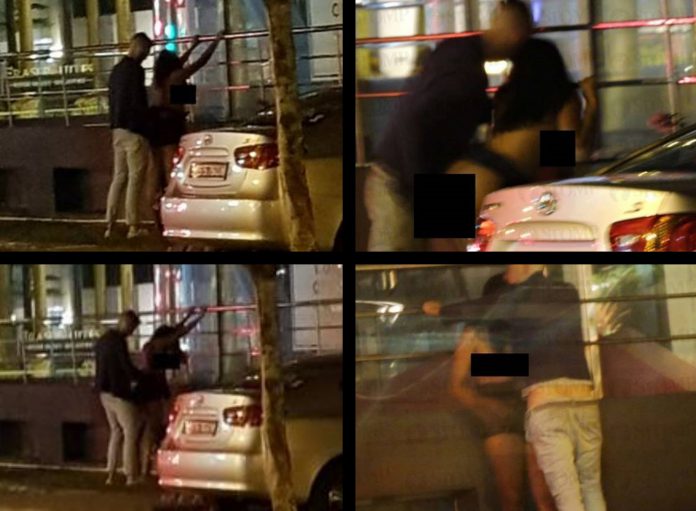 A couple were caught on camera engaging in sexual acts along Nathan Road in River Valley, slightly after midnight on Thursday, 15 March. The acts took place directly outside a preschool, Brighton Montessori.
Driver Zai who took the photos and videos witnessed the incident after he dropped off a passenger and was waiting to pick up another passenger. Zai said that he tried to tell the couple off but ended up getting scolded by the woman instead:
"I drove past a lane in Nathan Road and surprisingly, saw a couple having sex by the side of the road, opposite Fraser Suites.

"The woman was naked and the guy was caressing her. Moments later, the lady performed a sex act on him openly in public.

"Honestly, it went on for like 45 minutes, throughout the whole time while I was waiting for my passenger (who turned out to be a no-show).

"The couple ignored passers-by who took photos of them. When I asked them what they were doing, the woman told me to 'f**k off'. What a life, yeah?"
The videos and photos show the couple having sexual intercourse and kissing. The woman was also topless. The Independent will not upload the videos due to its obscene nature.