Some like it bitter, some like it sweet; some like it here and there, and some like it everyday of the week. Some like it cold and some like it hot; some like it milky, and some need that extra shot. Let's face it; however you take it is up to you, but most of us have got a serious crush on coffee. Luckily, Singapore's got some sick spots that serve up quality cups of Joe to suit every mood and fancy.
True coffee lovers will tell you that it's not really about the ambience, the good food or the quirky interiors of coffee shops that make or break the decision over where to go to enjoy the world's favourite caffeinated drink. At the end of the day (or more like at the beginning, in this case!), it's all about the star of the show—the coffee!
We've put together a list of cafés in Singapore that mean business, or shall we say beans-ness (haha), when it comes to the art of the brew.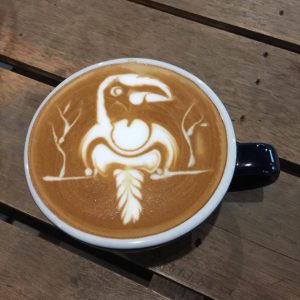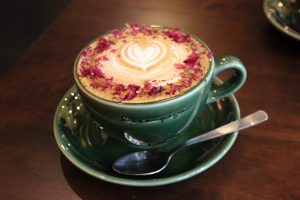 Just Want Coffee, which started out in 2009 as a humble coffee bar in Permas Jaya, Johor Bahru, is now in Singapore. The purpose of their brand is to bring the best and most immersive coffee experience to coffee lovers, while revelling in each particular brew's culture and personality—and they offer a myriad of bean strains from different corners of the globe, all the way from Papua New Guinea to Ethiopia. Just Want Coffee can give you what you want the way you want it—hot, cold, whipped, blended or dripped. It doesn't matter how you like your coffee, Just Want Coffee makes it its business to serve it up in style.
Just Want Coffee / 1 Everton Park #01-27 Singapore 081001 / +65 6225 8115 / Mon – Fri: 8.30am – 6pm; Sat, Sun & Public Holidays: 10am – 6pm; closed on Wednesdays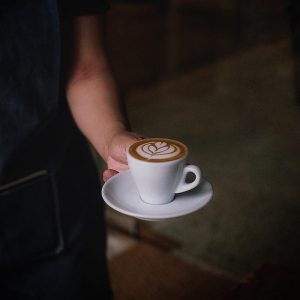 It's all about the coffee at Nylon Coffee Roasters, a simple café with a genuine love for the story behind each carefully-selected brew. It's clear from their stellar service and rich-tasting beans that quality and history matter most. Nylon works directly with farmers from all over the world, from South America to Africa. They learn about what happens behind the scenes and what goes into producing these amazing beans. Sustainability and transparency throughout every step of the process is what Nylon is all about, besides providing you with glorious cups of truly delicious coffee.
Nylon Coffee Roasters / 4 Everton Park #01-40 Singapore / +65 6220 2330 / Weekdays 8.30am – 5.30pm; Weekends 9am – 6pm; closed on Tuesdays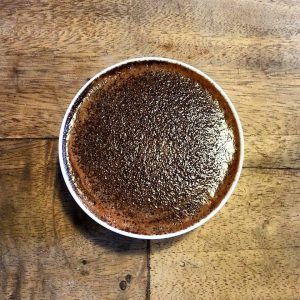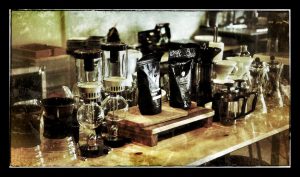 Toby's Estate is a specialty coffee shop that prides itself on the social, ethical and environmental principles behind what they do. It's all about going natural at Toby's, where they do things differently. Whereas other coffee shops use a wet process, Toby's utilises dry processing, which lifts the aromas of each bean without stripping off rich flavours. Toby's Estate focuses on bringing specialty coffees directly from farmers to coffee lovers, making sure that mass-produced blends don't steal the spotlight from the real deal. The must-try house blend at Toby's Estate is called the Rodyk Blend, a unique mix of beans from Uganda, Panama, Costa Rica, Ethiopia and Brazil.
Toby's Estate / 8 Rodyk Street #01-03/04, Singapore 238216 / +65 6636 7629 /
Mon – Thurs: 7.30am – 6pm; Fri – Sat: 7.30am – 8pm; Sun: 7.30am – 7pm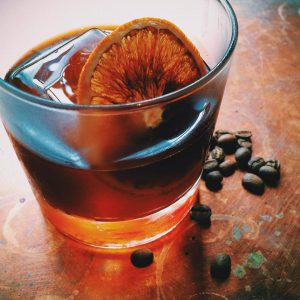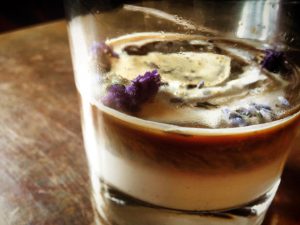 Dapper Coffee made it to our list for its extraordinary ways of experimenting with coffee, all while keeping the taste real. This quirky café offers super interesting brews, such as their Earl Grey Yuan-Yang brew, which features a tantalising mix of lavender, bergamot milk tea and espresso, and their Cold Brew, which is refreshing in its simplicity, allowing the fruity African beans to take centre stage. Dapper Coffee's beans come from the Virgin Mountains of Papua New Guinea, and in their own words, their coffee is "damn good".
Dapper Coffee /73A Amoy Street, Second Floor (above Alati Restaurant), Singapore 069892 /+65 8742 8908 / Mon – Fri: 8am – 5pm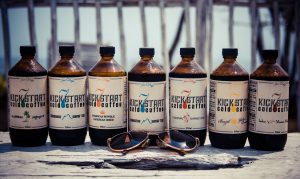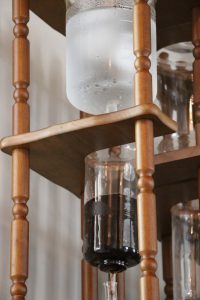 For those who like their coffee cold, the cool brews of 7Kickstart Coffee are a must-try. Let's get something clear, though—their ice drip coffees are not to be confused with regular iced coffees. We're not talking about pouring regular coffee over ice; we're talking about a special process that involves steeping coffee grounds in room temperature or cold water for an extended period, after which iced water is dripped onto ground coffee beans drop by drop. It's repeated several times to really lock in the flavour, where the beans (ranging from Ethiopian to Tanzanian) are brilliantly represented. 7Kickstart Coffee has two branches for you to visit—one in the Singapore Art Museum and one in Singapore Management University.
7Kickstart Museum Café/ 71 Bras Basah Road, Singapore 189555  / +65 83897877 / Mon and Tues: 8am – 8pm; Wed to Fri: 8am – 10pm; Sat: 10am – 8pm; Sun: 10am – 6pm
So there you have it, folks. Whatever your preferences, take comfort in knowing that there's a coffee out there to suit your very specific, caffeine-loving needs. /TISGFollow us on Social Media
Send in your scoops to news@theindependent.sg