Miren Gonzalez
Every Apple lover waits with bated breath for each September's reveal of exciting, new technology. On Thursday, September 12, Apple announced that they will be releasing not one, not two, but three shiny new iPhones and a new Series 4 smartwatch that boasts of intuitive health features. Will the new releases be enough to overtake Samsung as Singapore's top mobile preference?
This competitive move by the Californian tech company allows them to keep rank in the premium smartphone segment of the market, and announcing new releases in September means that they are poised for high sales in the coming holiday shopping season.
Currently, while Apple is enjoying the spot as the world's number one company in terms of value (US$1 trillion, thanks to their favorite son, the iPhone), it is in third place amongst smartphone makers. South Korean giant Samsung and China's Huawei are in first and second places, respectively.
But in Singapore, as of last month, statistics on mobile vendor market shares show that most Singaporeans prefer Samsung mobiles, with 25.46% of users supporting the South Korean brand. Apple falls in second place, not too far behind, with 22.7%.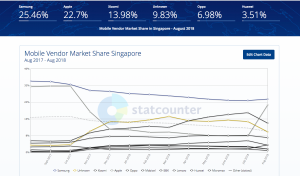 In terms of operating systems, Singapore's users prefer Android over Apple's own iOS (74.18% to 22.7%).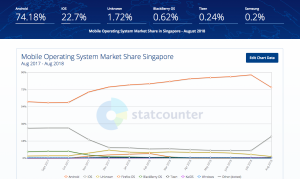 Analyst Patrick Moorhead of Moor Insights & Strategy, thinks that Apple is doing enough "to keep its smartphone growth going until the competition responds."
Apple vice president Phil Schiller, who made the announcements, said that the latest models were "a huge step forward for the future of the smartphone."
Enter the new iPhone XS, iPhone XS Max and the iPhone XR.
The iPhone XS and the iPhone XS Max have all the same features and capabilities, except for screen size, with the XS Max lording it over the XS. The iPhone XS has a "super retina" screen size of 5.8 inches, while the XS Max's screen size is 6.5 inches, "the largest display ever on an iPhone."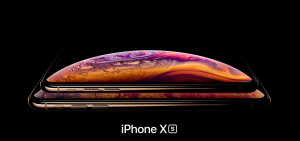 Apple's website says that "iPhone XS is everything you love about iPhone. Taken to the extreme."
The display of the XS is made up of 2.7 million pixels and boasts a pixel density of 458 pixels per inch. The phone has a dual back camera with a 12 megapixel wide-angle lens and a 12 megapixel telephoto lens. The front camera features a 7 megapixel RGB camera as a well as an infrared camera for Face ID, which is so advanced that you can unlock your phone, log into apps and pay for things "at a glance".
The iPhone XS Max is virtually identical to the XS but its larger screen has 2688 by 1242 pixels, and a pixel density of 458 pixels per inch. The only other difference between the two is battery life. The XS Max offers 90 minutes additional battery as compared to the iPhone X, and the XS offers 30 minutes more battery life.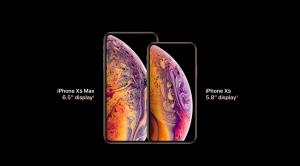 Storage for the XS and XS Max come in 64 GB, 256 GB, and 512 GB options for those who want to maximize their smartphones.
The iPhone XS retails for a starting price of US$999 and the iPhone XS Max starts at US$1099.
The iPhone XR, which is the more budget-friendly option, opens with a US$749 price tag. It features a 6.1-inch edge-to-edge LED screen with a resolution of 1792 by 828 pixels and a pixel density of 326 pixels per inch. It also advertises similar advanced Face ID technology like the XS and XS Max.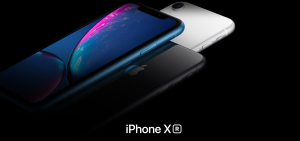 Apple also released a new, fourth generation Apple Watch, an upgrade to the existing watch featuring better performance and an emphasis on health.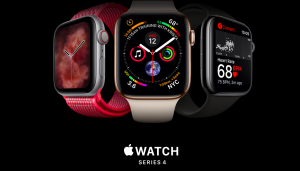 The watch will be in stores on September 21 and retails from US$399 in the United States.
The watch, which is more intuitive to the wearer's health, has an accelerometer and gyroscope, which detects hard falls, making it beneficial for elderly or disabled users.
"Identifying a fall may sound like a straightforward problem, but it requires a lot of data analysis," said Jeff Williams, Apple's Chief Operating Officer.
The watch will also contact emergency services on your behalf if a certain amount of time has passed after a fall, rescuing people who may be unable to move.
It has a built-in electrical heart rate sensor that can take an electrocardiogram, which is a first for a wearable device.
"Now you can take an ECG any time, anywhere, right from the wrist," said Williams.
The new Apple watch, according to Williams, "will become an intelligent guardian for your health."
GlobalData analyst Avi Greengart, who also studied Apple's latest products, said, "I think Apple did extremely well here. Overall, this is going to be a very good year for Apple."
But is it going to be a good year for Apple in Singapore? We have yet to see.Follow us on Social Media
Send in your scoops to news@theindependent.sg