The weekend is here, and once again, you might feel at a loss for things to do. It would be way too easy to just waste the weekend doing home chores, innumerable errands, and work-related activities. But that's not what the weekend is all about, is it?
I spy with my little eye…a road trip!
Just because Singapore is tiny (it's smaller than New York City!) doesn't mean you've seen all of it. And if the urge to roam tickles your fancy, there's no need to go to Malaysia or fly somewhere else, especially if the clock is ticking. If all you have to work with is the weekend, a fun road trip within Singapore might just be the thing to help you escape the weekday blues.
We've looked around and found some really cool spots in Singapore for you to explore on your next road trip. You can check them all out in one day, or you can take your time and explore these little hidden-in-plain-sight gems whenever you feel like getting on the road and getting away.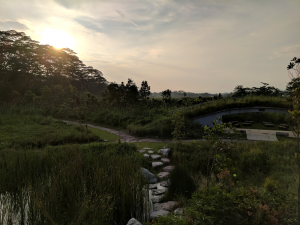 If you long for some fresh air and a walk in a fantasy woodland, drive past the Choa Chu Kang cemeteries and head for Kranji Marshes, one of Singapore's newest nature parks and bird sanctuaries. With its rounded mounds and grassy knolls, doesn't it remind you a bit of the Shire in the Lord of the Rings, all green and peaceful (sans the hobbits)?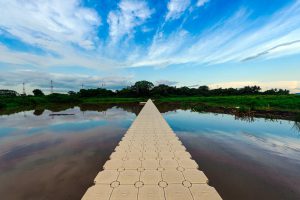 At Kranji Marshes, see if you can catch an elusive sunrise or watch a dramatic sunset. The views are golden and very worth the drive. If landscape viewing is not your thing, why don't you bring your camera, art supplies or a book and get creative?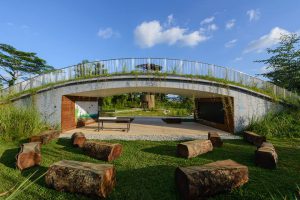 You can also go the active way and set off on a walk, a jog or a bike ride along the trail provided, or you can really be like a hobbit and feast to your heart's content, all while picnicking on the lush grass and wooden benches.
Address:

 
11 Neo Tiew Lane 2, Singapore 718814
Hours: Monday to Sunday, 7AM-7PM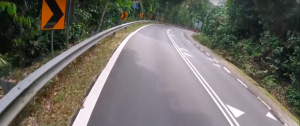 Enjoy an exciting (but safe!) drive through Singapore's most challenging "mountain" road,  South Buona Vista Road, which has a whopping 99 turns for the adventurous daredevil in you.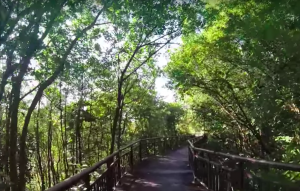 From there, a small road will lead you to Kent Ridge Park, where beautiful hiking trails, a tree-lined canopy walk, an old military tank, lovely rivers and interesting views of the busy Pasir Panjang Port await.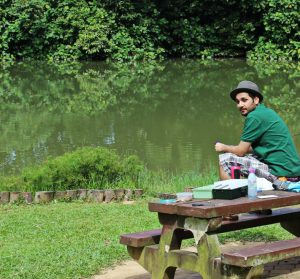 In Kent Ridge Park, which is a more peaceful alternative to Mount Faber, there is something for the adventurous, the peace-seekers, and everyone in between.
Address:
Vigilante Dr, Singapore 118176
Hours: Open 24 hours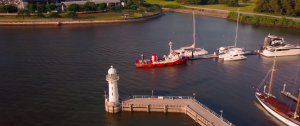 Go on a leisurely drive to the westernmost tip of the island to Tuas. You might write it off as nothing but an area full of industrial parks, but there's more to it than meets the eye.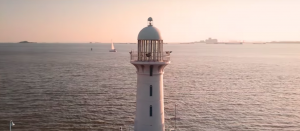 Let's not forget that the picturesque Raffles Marina Lighthouse, also called Johore Straits Lighthouse, is there, too. Overlooking the Tuas Second Link – Singapore's second causeway to Malaysia, this 12-metres high lighthouse flashes every 10 seconds with a beam that reaches 15 metres long.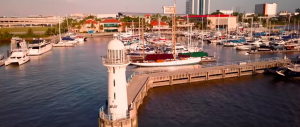 Walk down the pier to the lighthouse to watch the sunset and see the lighthouse turned on as it grows dark. Take your camera, GoPro or mobile phone with you for some beautiful and memorable panoramic views of the lighthouse.
Address:
10 Tuas West Dr, Singapore 638404
Hours: Monday to Sunday, 7AM-12AM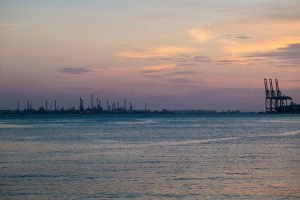 Drive to Keppel Island to see a different side of Singapore and make sure your mobile phone is charged and ready because you will want to use it to capture some ultra-cool, Instagram-worthy shots. The coastal area has stunning views of Singapore's southern shore.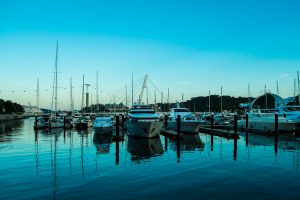 Keppel Island has some amazing backdrops fit for any occasion. The serene Labrador Coastal Walk, with its three lookout decks, is one of the best places in Singapore to witness the sunset.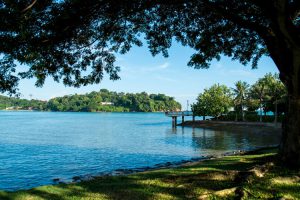 Another amazing spot on Keppel Island is the 330-metre long coastal boardwalk that offers three different viewpoints – Keppel Island and its gorgeous blue waters, Bukit Chermin hill's lush greenery, and the rocky cliffs of nearby Sentosa Island.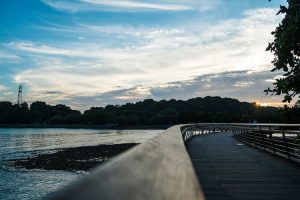 Here's a free tip for you – on Fridays and Saturdays, you can steal over-the-harbour views of Universal Studios' fireworks show, free of charge.
Address:
 Keppel Island, Singapore
Hours: Open 24 hours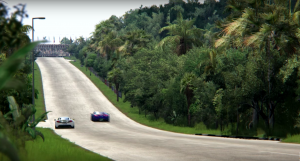 Finish off (or kick-start!) your road trip with some professional level driving. Did you know that Singapore once had a Grand Prix track on Old Upper Thomson Road? Though the track was active in the 1960s, the road is still there today. And you're totally allowed to drive on it!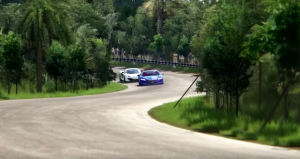 Imagine yourself as a Grand Prix driver and take the twists, turns and corners like a pro. Go around as many times as you like and satisfy that daredevil inside you once more.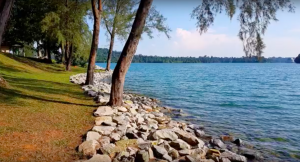 Along the way, keep your eyes peeled for monkeys wandering around, and take a walk in the serenely beautiful Upper Pierce Reservoir, a lesser-known, peaceful reservoir deep in the woods.
Address:
 Old Upper Thomson Road
So there you are – five very interesting road trip stops right in Singapore to make your weekend much more exciting.
Road trips are interesting things. They are the perfect "escape routes" from the stresses of daily life, and there is something quite therapeutic about driving. The continued motion of the car, spanning different roads and views, is soothing to the soul.
You might embark on the road trip alone, savouring your time away from everything and everyone else in your life and allowing solitude to envelop you; you might be with your partner, excited for the romantic adventure you're about to share; or you might be with a group of friends, rowdy in anticipation of a rip-roaring time away.
Just enjoy (and take care driving!).
Follow us on Social Media
Send in your scoops to news@theindependent.sg