After a successful 10-year contract with Singapore's largest content creator and transmedia platform, Mediacorp, actor Zhang Zhenhuan has decided to relocate to China in order to further pursue his career.
Zhang, whose contract is ending this month, said in a press statement, "I'm deeply grateful for the company's commitment to cultivating and honing my talent. I hope to be given opportunities to work with Mediacorp again on future projects."
He also added "I would also like to extend my personal and heartfelt thanks to my fans for their support and encouragement over the past decade."
Before Mediacorp, the forever youthful looking actor has worked on Mandarin-language television in Singapore for 10 years and was later talent-spotted by Channel U variety show U Are The One in 2008. He was a civil engineering student at the National University of Singapore at the time when he was recruited.
From there, Zhang starred in Channel 8 dramas While We Are Young and Have a Little Faith as well as roles in the long-form serials Reach for the Skies and 118.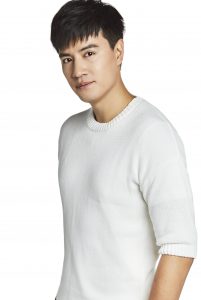 Head of The Celebrity Agency, Ivy Low said "He has our encouragement as he brings his craft, passion and dreams with him into new territories. We're open to collaborating with him in the future, and wish him every success".
During his 10-year tenure at Mediacorp, Zhenhuan has won numerous awards including Favorite Male Character at the Star Awards 2015 followed by Best Supporting Actor in Star Awards 2016 for his role in The Dream Makers 2 and was named as one of the Star Awards' Top 10 Most Popular Male Artistes in 2014, 2016 and 2017.
Meanwhile, public has been asking for the actor's date of departure which has not yet been confirmed as Zhenhuan has been busy preparing for the big move. However, he did get a message relayed through The Celebrity Agency saying, "Thank you for everyone's concern."Follow us on Social Media
Send in your scoops to news@theindependent.sg 
No tags for this post.