American pop star William Adams (more popularly known as Will.i.am) have accused a Qantas flight attendant of being racist and aggressive towards him.
The flight company refuted the allegations.
Adams took a flight between Brisbane and Sydney on Friday night to perform with the Black Eyed Peas.
On his Twitter account, Adams wrote that he was on the flight and he and his group were experiencing the worst service from an overly aggressive fight attendant.
He said he didn't want to believe she was racist, but she had frustrations to people of colour.
This is how your greeted when you land from Brisbane to Sydney flying @qantas with a #RacistFlightattendant named Lorraine Marshall…She sent the police after me bacause I couldn't hear the P.A while making beats on the plane wearing noise canceling headphones… pic.twitter.com/9xT7WqTUoO

— will.i.am (@iamwill) November 16, 2019
Will.i.am. used the hashtag #RacistFlightAttendant in his message which he shared on arrival in Sydney. There, he was met with five police officers for questioning for a short time before he was allowed to go.
The Black Eyed Peas singer said the flight attendant became aggressive towards him because he couldn't hear a P.A. message as he was "making beats on the plane wearing noise-cancelling headphones."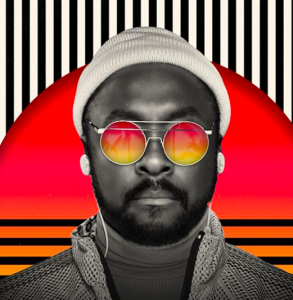 After sharing the name and photo of the flight attendant on social media, Adams got a backlash from netizens.
Fans made online threats to the flight attendant so Adams appealed for calm. However, he stands by his decision to name and shame the flight attendant on Twitter.
In another tweet he said the flight attendant was beyond rude for calling the police on Adams. He also said other passengers testified she was out of control.
No one said she was a white supremest… I said she singled every person of colourbin the flight and gave them a hard time…and went to the extreme of calling the police on me when I did nothing wrong…other passengers on the flight agreed that she was out of hand… https://t.co/fyh6DUb9F8

— will.i.am (@iamwill) November 16, 2019
Adams said that he quickly and politely complied with other flight attendant instructions once he found out he had missed the P.A.
To address Will.i.am's complaints, a representative from Qantas said that there was a misunderstanding on board which was exacerbated with Will.i.am wearing noise-cancelling headphones resulting in him unable to hear the instructions from the crew.
Qantas stressed that the incident doesn't have anything to do with race and that they will follow up with the singer and wish him well for the rest of his tour.