Singaporeans have expressed relief now that it looks like Heng Swee Keat might clinch the top post of Singapore's fourth Prime Minister, over fellow contender Chan Chun Sing.
This, after ruling party cadres spoke to TODAY Online and reportedly said that Finance Minister Heng Swee Keat is set to be named the PAP's first assistant secretary-general when Prime Minister Lee Hsien Loong, who is the party's secretary-general, announces the Central Executive Committee (CEC) line-up tomorrow.
Anonymous party sources, including a senior party leader, told the publication that Trade and Industry Minister Chan will be made second assistant secretary-general. It is possible that Chan may go on to become Deputy Prime Minister.
Whoever is chosen to become first assistant secretary-general is expected to take over the Prime Ministership after the next General Election, that many have speculated may be held as early as next year.
The senior party leader who spoke to TODAY said that Heng was chosen because of his ability to "rally the ground" and since he is the "first among equals." He added: "Now that we have settled that, we can focus our attention on making the 4G team stronger."
Netizens largely appear to be glad that Heng will become the nation's next head of government, over Chan. Many congratulated Heng ahead of the official announcement on social media, while some explicity expressed relief that Chan may not become the 4G PM: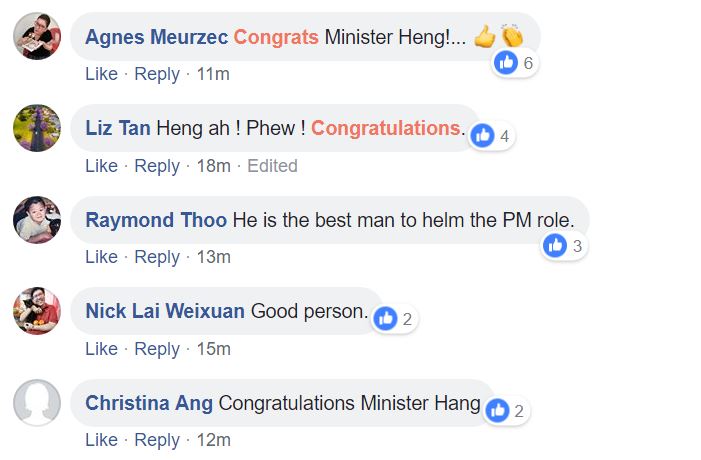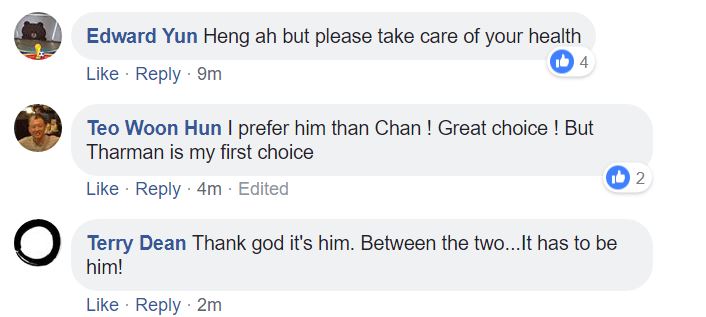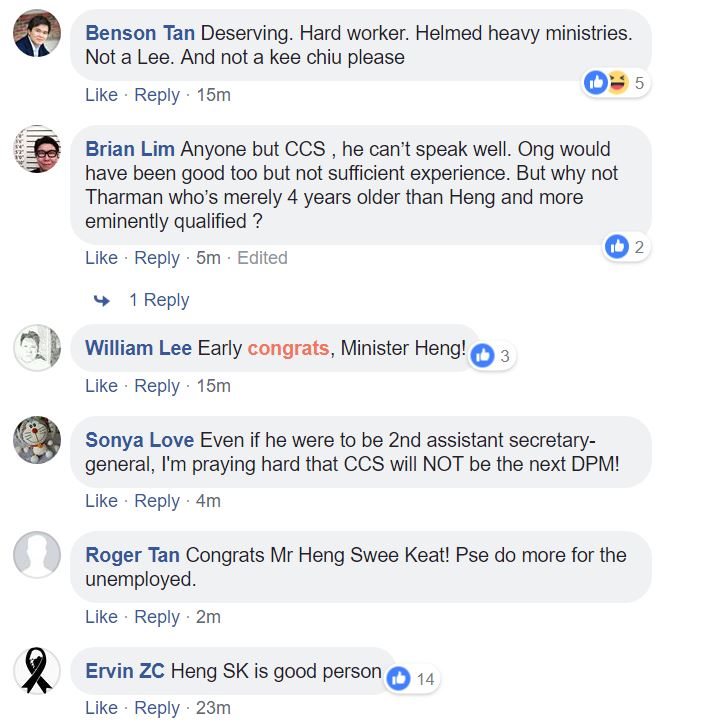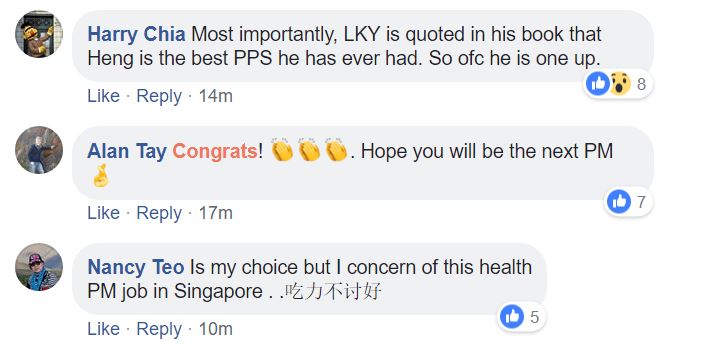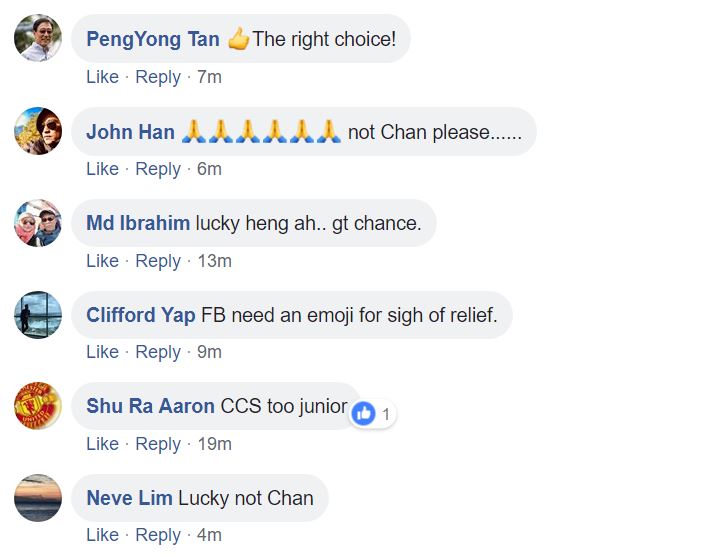 Follow us on Social Media
Send in your scoops to news@theindependent.sg