It seems the old adage, "Beauty is relative" is not true anymore, as what is beautiful for the Asians nowadays are those who have a mixed race—Asian and Western.
Certainly, the new standard of beauty has changed over the years. Large, double-lidded eyes, small sharp nose, narrow face, tall figure, and white skin—these Western qualities make Asians sigh and admire.
In today's generation, those with Western features have come to represent the beauty ideal in many parts of Asia. There is a long list of mixed race celebrities, actors, models, and beauty titlists in many parts of Asia.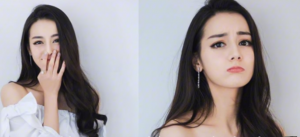 In China, they have actresses Dilraba Dilmurat of an Uygur ethnicity and Angelababy (Angela Yeung Wing), who is one-quarter German and three-quarters Chinese. Their followings have reached millions among the Chinese.
In Japan, celebrities including Kiko Mizuhara, Meisa Kuroki, and Rola are some of the most popular faces in local ads and brand campaigns.
In South Korea, 11-year-old child model Ella Gross is half-Korean, half-American. She is daunted as "the most gorgeous child model in the world" due to her "doe-eyed look and dainty features", by local and international media.
In the Philippines, Miss Universe 2018 Catriona Gray is half Filipina and half Australian. And so is Pia Wurtzbach, 2015 Miss Universe, who is half Filipina and half German.
In Thailand, Urassaya Sperbund, who is half-Thai, half-Norwegian, is a sought after model and actress.
Crazy Rich Asians lead character Nick Young played by Malaysian actor Henry Golding is half-British, half-Iban.
These names will always be part of the list of the most beautiful and most handsome people. Expectedly, these women became household names for beauty.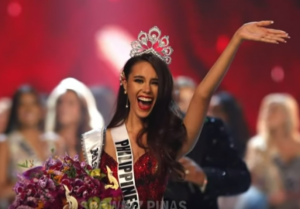 Accordingly, the never-ending debate over concepts of beauty is on. Arguments would always surface whether Asians have fallen too hard for Western ideals of good looks instead of celebrating their own.
The notion of "mixed races" in Asia was invented during the era of European imperialism from the early 1800s. The mix of Eastern and Western is referred to as Eurasian or Pan-Asian. As a matter of fact, these terms are relatively new, with no agreed-upon definition of either.
According to Emma Teng, the T.T. and Wei Fong Chao Professor of Asian civilizations at the Massachusetts Institute of Technology, intermarriage and intermixing among ethnic groups date back to antiquity.
"After the Portuguese and other European traders arrived in China, mixed families emerged across different sites where Europeans and Chinese commonly interacted," she said.
In reference to the terms Eurasian or Pan-Asian, Teng said, "You will find many arguments regarding the term online. In some places, such as Singapore, there is a historical definition of the Eurasian community that is fairly widely accepted.
"However, that particular definition does not fit well with the reality of intermarriage and mixed families today. These families are becoming increasingly global, spanning diverse cultures."
Historically speaking, Teng noted that in the late 19th century and early 20th century, many Eurasians once obscured their ethnic and cultural backgrounds.
Things have changed over time, as Eurasians in the past were regarded as "half-castes" and denigrated for their mixed parentage. To fit in, most chose to "pass" as either Asian or European.
The colonial mentality that what is 'white is beautiful' and that Western looks are superior spanned all across Asia. Indigenous facial features and darker skin tones became racialised and devalued through colonial rule, as what scholars have noticed.
The growth of Eurasian communities has been a result of the arrival of Europeans and the interracial marriages between colonizers and its colonies.
India has its Anglo-Indian community and Sri Lanka has Dutch Burghers. In Malaysia and Singapore, Eurasians include those with Dutch, Portuguese, Spanish and British ancestry. Eurasians make up a small but visible portion of the population in Philippines, Macau, and Hong Kong Eurasians.
Nathalie Africa-Verceles, director of the University of Philippines Centre for Women's and Gender Studies in Manila, said, "If you look at our popular movie stars or models, most of them are half Filipino and half European, Australian, American or White. Those are the standards – they're fair-skinned, slim, with high cheekbones and straight noses."
"Many of the current beauty ideals are so far from what we are born with," Verceles said, pointing out that unlike the new Miss Universe, many Filipinos have darker skin, rounder faces, smaller eyes, and curly black hair.
"A people whose civilisation is regarded as highly developed is likely to be viewed as physically appealing, whereas an ethnic group deemed 'backward' is considered ugly," Meiji University professor Cho Kyo wrote in his book, The Search for the beautiful woman: Historical and Contemporary Perspectives and Aesthetics (2012).
"As long as the 'backward' culture remains unaware of its backwardness, members do not think of themselves as ugly," he wrote.
"But once hierarchical consciousness is established, the aesthetic of physical features rapidly changes. This is the reason that today, Westerners are considered beautiful. It is not just Westerners themselves who think this; people in developing countries also do."
Physical standards of beauty have evolved that what was observed and admired in the past do not apply anymore.
Although white skin has long been a beauty ideal in many Asian cultures, in which it represents with class and privilege.
What is interesting to note is the change of how East Asians "de-orientalize" and reject the shape of Asian eyes.
Gone were the days when women with slim eyes are looked as of being tender in nature, whereas those with large eyes are hussies.
The new preferred look is larger eyes with double eyelids.
As a consequence of this mentality and a new epitome of beauty, aesthetic surgery became a multi-billion industry. Asia eyes have transformed from "oriental" to "occidental".
According to the International Society of Aesthetic Plastic Surgery, the double eyelid operation is among the top five most-performed plastic surgery procedures in the world at present, with more than 1.3 million done in 2017. South Korea is the acknowledged leader in plastic surgery in Asia.
In South Korea alone, 980,313 plastic surgery operations were recorded in 2014. The South Korean plastic surgery market was worth US$26.3 billion in 2016 and is expected to grow to US$44 billion by 2025.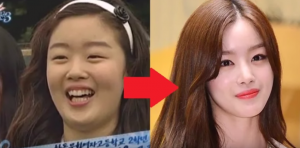 The culture of "lookism" and the extreme level of competition in South Korean society has pushed people to seek beauty augmentation.
Cedar Bough Saeji, a Korea Foundation postdoctoral fellow at the University of British Columbia in Canada, said, "Just because a procedure may bring a feature of someone's face closer to a Western feature, it doesn't mean the person is not motivated by the desire to fit into a highly competitive society riddled with lookism as everyone else living in East Asia is."
Regarding mixed race as the more beautiful can result in an issue of racism. As this heightened to changing one's perspective about beauty, there is a need to examine the notions of racialised beauty standards.
Teo Ser Lee, Miss Singapore 1988 and founder and director of the Protocol Etiquette Academy, a Singapore-based etiquette school, says Eurasians and those with Caucasian features have long been favoured when it comes to media and advertising in Singapore.
Author of the book Becoming Yellow about the racialisation of Asia, National Taiwan University professor said, "There's no basis to try to divide human beings according to this fantasy of skin colour."
"It's totally unscientific. It's based only on racial prejudice and its motive every time is to privilege one group over another," he added.
For Keevak, racism simply happens when people make statements such as "I want to have mixed children because they're more beautiful" because that mixture is judged as better or more beautiful.
"The mixture is real, biological and genetic and this may affect appearance. But if you evaluate that appearance as better or worse, beautiful or ugly, then you are internalising racism," he stressed.
Follow us on Social Media
Send in your scoops to news@theindependent.sg