Washington – US senior intelligence officials contradict President Trump's assertions on North Korea, ISIS, and Iran.
President Donald Trump has previously declared that North Korea is no longer a nuclear threat, touted the defeat of ISIS, doubted the effects of climate change and railed against the Iran nuclear deal as "defective at its core."
When questioned about the most urgent global threats the US is facing during the Senate hearing, statements given by Director of National Intelligence Dan Coats and CIA director Gina Haspel appeared to contradict several claims made by the President to justify core tenets of his foreign policy.
Conclusions of the annual 42-page "Worldwide Threat Assessment" from the national intelligence stressed that North Korea is unlikely to give up its nuclear stockpiles and that Iran is not, for now, taking steps necessary to make a bomb.
It also underscores the growing cyber threat from Russia and China, which it said were now "more aligned than at any point since the mid-1950s."
Report findings also stated that Trump's "America First" approach on American trade policies and "unilateralism" has strained traditional alliances and prompted foreign partners to seek new relationships.
Over the last two years, incongruence between the President's claims and his own intelligence assessments has been affecting the administration policies and letting people realize that what the President is saying may not be the one that is truly happening.
ISIS
The threat of ISIS proliferates around the world, not just in Asia, making the US a vulnerable target. Dan Coats told lawmakers that the Islamic State would continue "to stoke violence" in Syria, presenting findings from the review that there were thousands of fighters in Iraq and Syria and a dozen Islamic State networks around the world.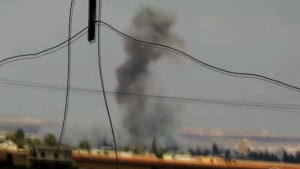 "ISIS has returned to its guerrilla warfare roots while continuing to plot attacks and direct its supporters worldwide," Coats testified. "ISIS is intent on resurging and still commands thousands of fighters in Iraq and Syria."
" The terror group "very likely will continue to pursue external attacks from Iraq and Syria against regional and Western adversaries, including the United States," Coats added.
Contradictorily, Trump announcement that US troops would withdraw from Syria on Dec 19: "We have won against ISIS. We've beaten them and we've beaten them badly. We've taken back the land and now it's time for our troops to come back home."
Believing in the country's top leader, members of the Trump administration have downplayed ISIS' reach and impact in Syria.
This spurred Secretary of State Mike Pompeo to highlight the gains the US and its partners have made in the fight against the terrorist organization.
Recently, in the World Economic Forum, he said: "It should not go unnoticed that we've also defeated the ISIS caliphate in Syria and Iraq alongside more than six dozen nations in the Global Coalition to Defeat ISIS."
North Korea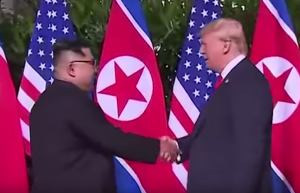 According to Coats: "We currently assess that North Korea will seek to retain its WMD capabilities and is unlikely to completely give up its nuclear weapons and production capability because its leaders ultimately view nuclear weapons as critical to regime survival."
Coats also stressed that the intelligence community's "assessment is bolstered by observation of some activity that is inconsistent with full denuclearization."
Haspel from the CIA said Pyongyang "is committed to developing a long-range nuclear-armed missile that would pose a direct threat to the United States."
Although diplomacy between Trump and Kim halted its missile and nuclear tests, the US still sees "indications" that he is "trying to navigate a path for some kind of better future" for the North Korean people.
After a historic first summit with North Korean leader Kim Jong Un in Singapore,
in a Twitter post on June 13, Trump claimed: "There is no longer a Nuclear Threat from North Korea."
But he pointed out that negotiations with North Korea over ending its nuclear program are progressing well, and he has committed to meeting with Kim again at the end of February.
Trump spoke of progress with North Korea as evidence of his successful administration, saying, "We have made a lot of progress as far as denuclearization's concerned, and we're talking about a lot of different things,"
The president was also quoted early this month that "North Korea, we're doing very well. And again, no rockets. There are no rockets. There's no anything. We're doing very well."
Iran
Basing on the report, intelligence officials testified that there is no indication Iran is currently attempting to develop a nuclear weapon. Also, Tehran remains in compliance with the agreement despite the US withdrawal.
"We do not believe Iran is currently undertaking the key activities we judge necessary to produce a nuclear device," Coats said.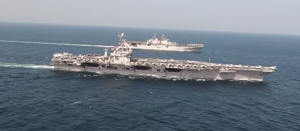 "Iranian officials have publicly threatened to push the boundaries of JCPOA restrictions if Iran does not gain the tangible financial benefits it expected from the deal," Coats added.
"At the moment technically they are in compliance but we do see them debating amongst themselves as they fail to realize the economic benefits they hoped for from the deal," maintained Haspel on Iran's abiding the terms of the agreement since the US departure.
In the statement given by Trump last May on US withdrawal from the Iran nuclear deal, he said: "It is clear to me that we cannot prevent an Iranian nuclear bomb under the decaying and rotten structure of the current agreement.
He also argued that remaining in the 2015 agreement would lead to a nuclear arms race in the Middle East. He called the deal "defective at its core."
Trump warned any country that helps Iran obtain nuclear weapons would be "strongly sanctioned."
"This was a horrible one-sided deal that should have never, ever been made," said by the US president. "It didn't bring calm, it didn't bring peace, and it never will."
Follow us on Social Media
Send in your scoops to news@theindependent.sg