Nee Soon GRC MP Lee Bee Wah has drawn flak from Singaporeans even though she had politicians from both the ruling People's Action Party (PAP) and the Workers' Party (WP) in splits with her complaints about snakes, rats and cat-feeders in Parliament, this week.
Lee began her speech by urging the authorities to form a group to handle wildlife and attend to residents who need help as she has "always found it perplexing that the police are called in to handle snakes."
Lee then recounted a story that a resident told her. A resident was walking in the area around her block when she saw a python in the drain. Concerned since her grandchild was sleeping in their ground-floor unit behind her, the grandmother called ACRES.
ACRES, Lee said, told the grandmother that the drain is the reptile's natural habitat so they cannot catch the snake.
Several heavyweight politicians burst into laughter as Lee recounted this response from ACRES. Prime Minister Lee Hsien Loong, Deputy Prime Minister Teo Chee Hean, Foreign Minister Vivian Balakrishnan, National Development Minister Lawrence Wong, and WP secretary-general can be seen laughing uproariously.
Defence Minister Ng Eng Hen was so taken by Lee's re-telling of ACRES' response that he excitedly slapped his seat and pointed towards Lee: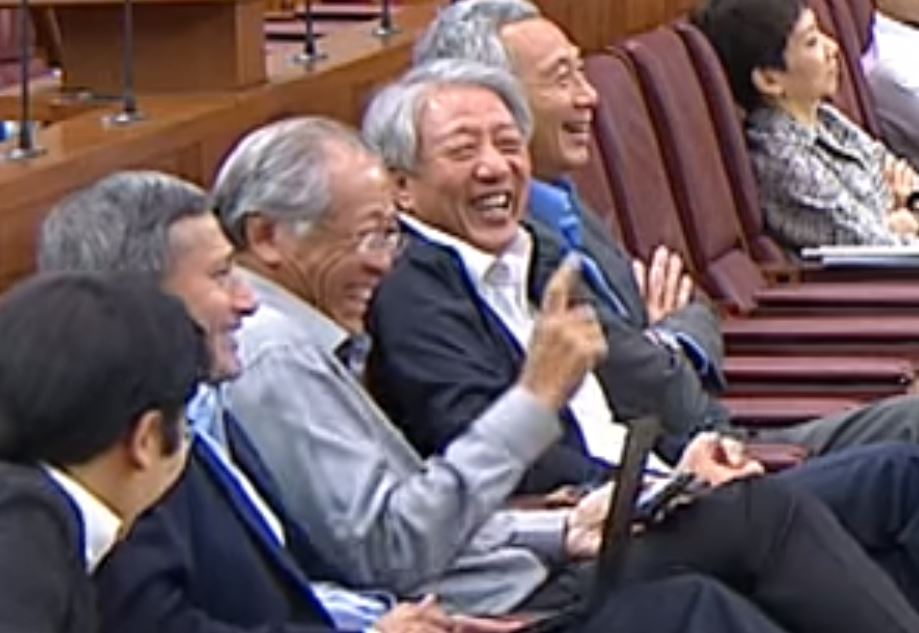 WP chairman Sylvia Lim, who was seated behind Lee, did not seem amused and looked serious throughout Lee's story: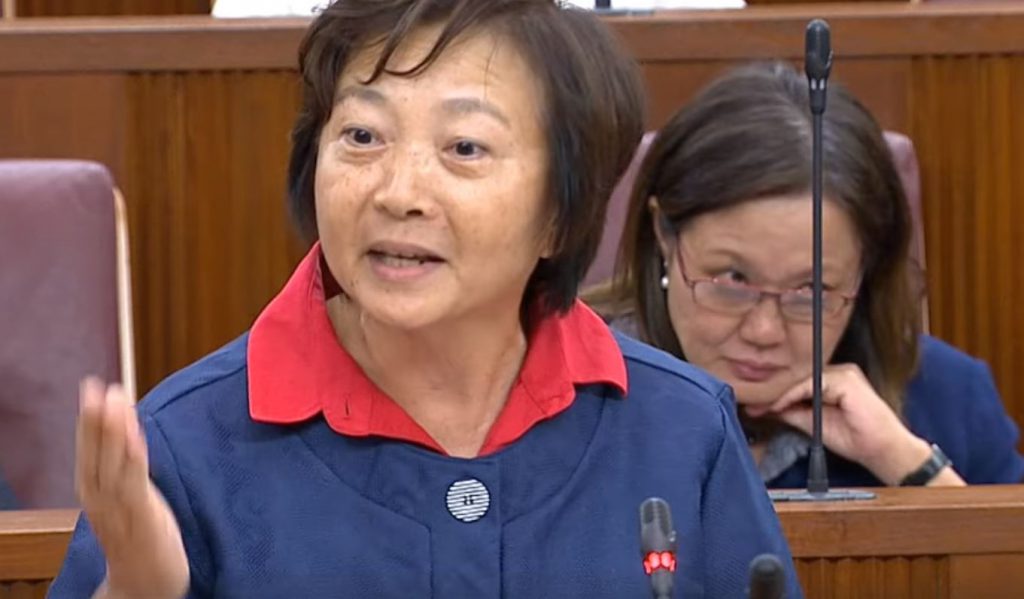 Lee continued that ACRES told the grandmother that the snake is not poisonous since it is a python. Even as the other parliamentarians laughed, Lee expressed grave concern as she said: "It is correct! But just imagine this poor grandmother – in front is a snake, but behind is a grandchild!"
Lee said that she mobilised the town council to send a pest control company to catch the python but the snake had disappeared before pest control arrived.
The PAP politician then lamented the presence of "big, big rats" running and "dancing about" in her ward and blamed the cat-feeders in the community for giving rise to such pests that consume the food that it set out for the cats. Lee emphatically stated:
"It is good to have harmonious co-existence with animals but we need to strike a balance. We need to consider the safety of our residents first."
Lee said that she activated the town council, the National Environment Agency and the Agri-Food & Veterinary Authority of Singapore (AVA) to form a "Rats Task Force". Lee said that when she found out that the "root cause" of the rats presence are cat-feeders who leave food out, she asked NEA to act but they could not.
Lee said: "I asked NEA to act. They said, 'cannot. There was a agreement by NEA and Cats Society [sic] to leave food there for two hours.'" She added: "So…how to solve the rat issue?"
Watch the video in full HERE.
While parliamentarians were amused by Lee's speech, Singaporeans were not impressed and blasted her complaints on social media: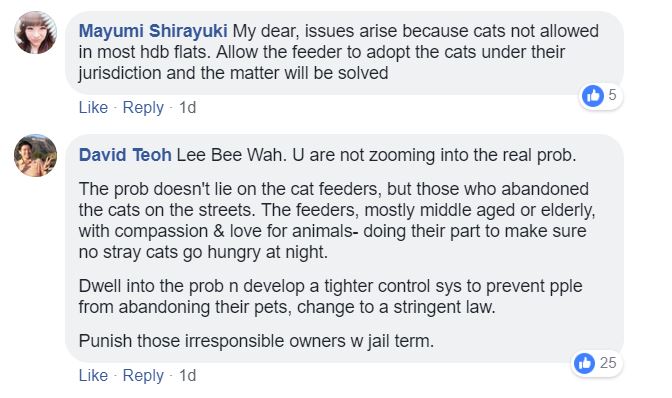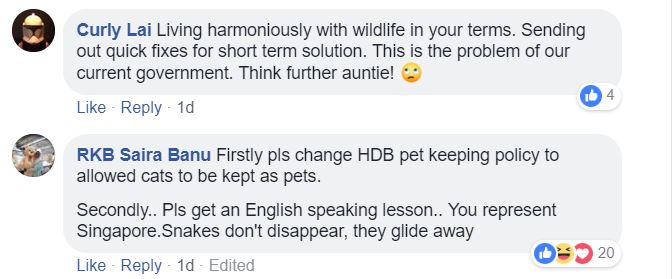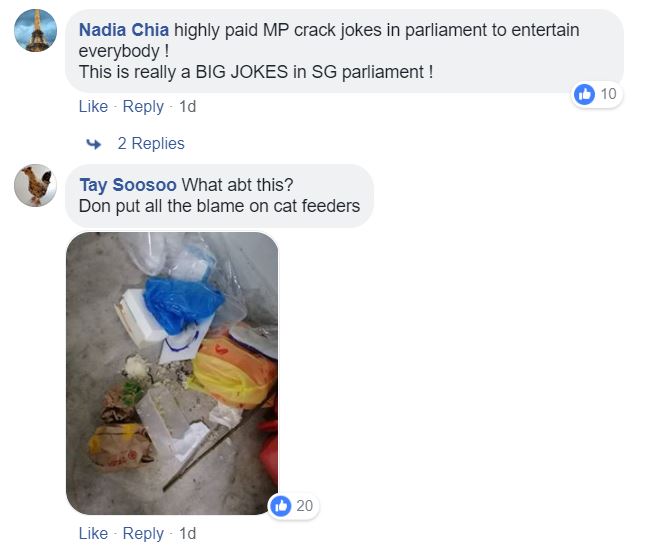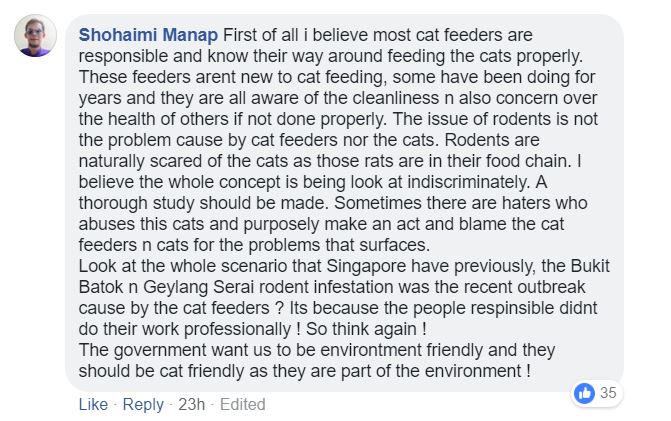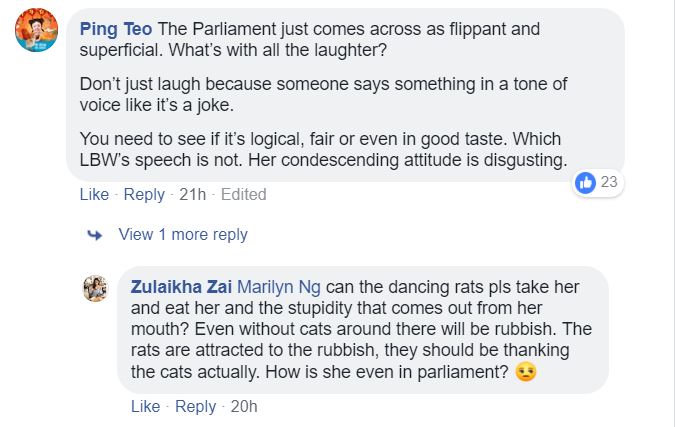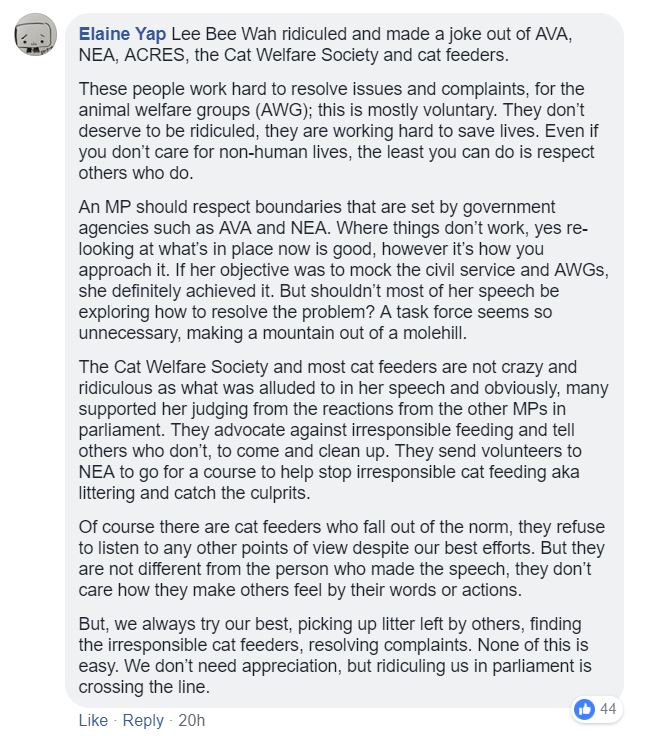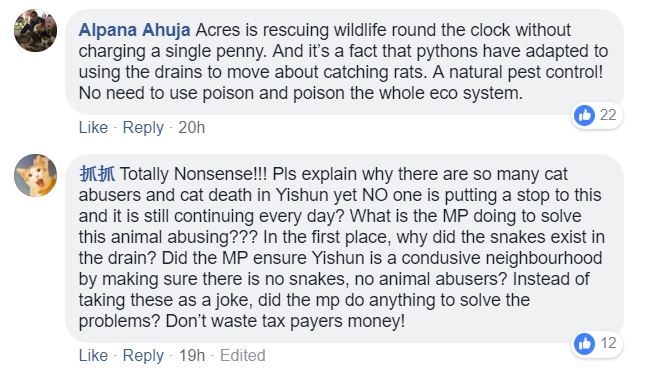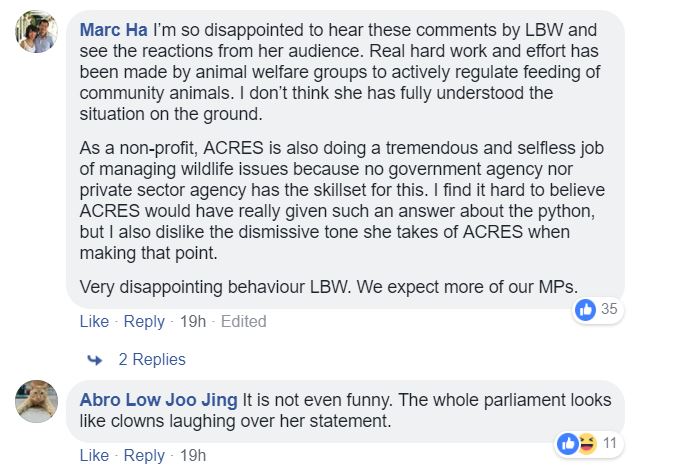 Follow us on Social Media
Send in your scoops to news@theindependent.sg