A fairly new tool called 'Page Transparency' that Facebook has rolled out has helped shed more light on the inner workings of the social media machinery behind politicians in Singapore.
Launched earlier this year, the Page Transparency tool allows Facebook users to discover how many people are involved in managing any Facebook page, how long that page has been active, whether there have been any significant changes to the page and the advertisement content that the page has been running.
Facebook has said that it implemented the Page Transparency tool because it believes that "when you visit a Page or see an ad on Facebook it should be clear who it's coming from." It added that tools such as these "are designed to prevent future abuse in elections — and to help ensure you have the information that you need to assess political and issue ads, as well as content on Pages."
"By increasing transparency around ads and Pages on Facebook, we can increase accountability for advertisers — improving our service for everyone," Facebook said.
A quick look at the Facebook pages of Singapore shows that Prime Minister Lee Hsien Loong has a hefty 11 individuals managing his Facebook page – but he is still not the PAP politician who has the most social media managers.
Defence Minister Ng Eng Hen has a whopping 19 social media managers while 16 people manage the Facebook page of Environment and Water Resources Minister, Masagos Zulkifli. Education Minister Ong Ye Kung has 13 people managing his page: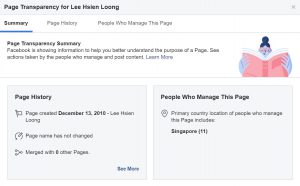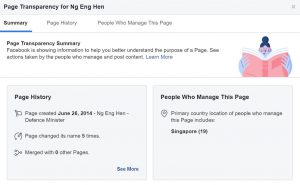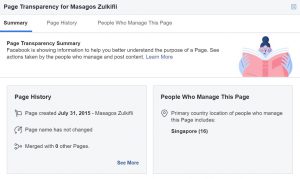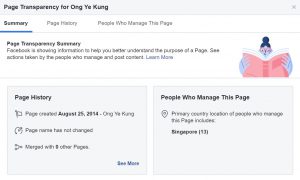 Deputy Prime Minister Heng Swee Keat and Senior Minister of State (SMS) Edwin Tong both have two people handling their Facebook pages while Speaker of Parliament Tan Chuan-Jin, Transport Minister Khaw Boon Wan, SMS Maliki Osman and SMS Sim Ann have three social media managers each: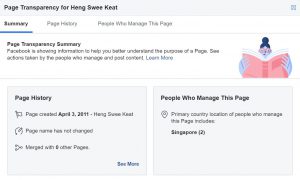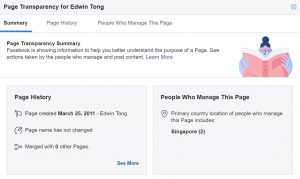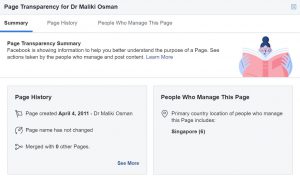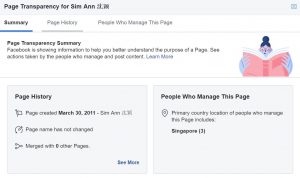 Senior Minister Tharman Shanmugaratnam, Minister in the Prime Minister's Office Indranee Rajah, Minister for Social and Family Development Desmond Lee and SMS Koh Poh Koon all have four people each managing their respective Facebook pages: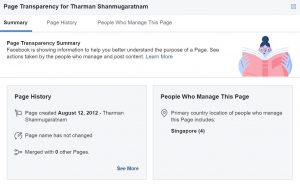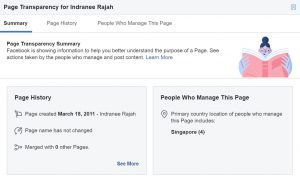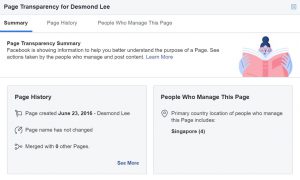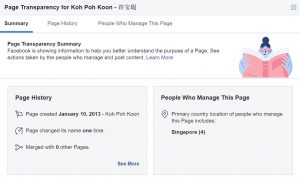 Senior Minister Teo Chee Hean, Trade and Industry Minister Chan Chun Sing, Minister for Culture, Community and Youth Grace Fu, SMS Janil Puthucheary and SMS Chee Hong Tat have 5 social media managers each: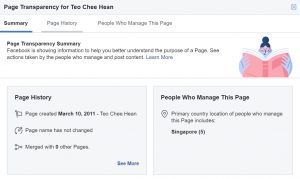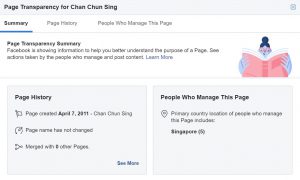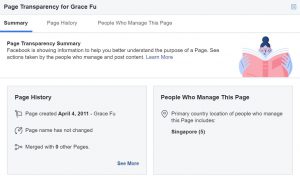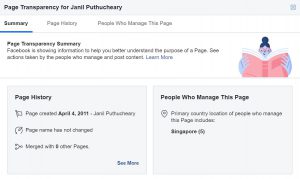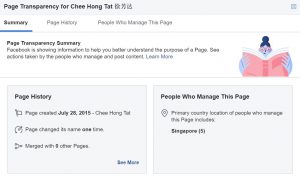 6 people each manage the Facebook pages of Emeritus Senior Minister Goh Chok Tong and Minister for Communications and Information S Iswaran.
Law and Home Affairs Minister K Shanmugam, Foreign Affairs Minister Vivian Balakrishnan and National Development Minister Lawrence Wong each have 7 people managing their Facebook pages: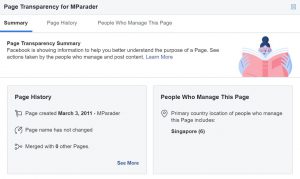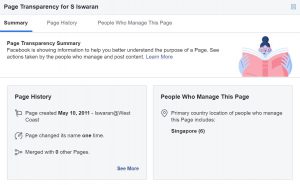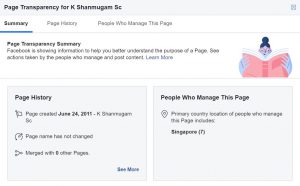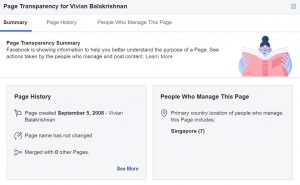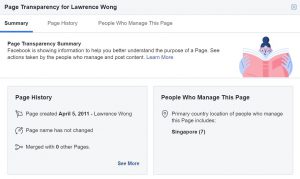 Minister in the Prime Minister's Office Ng Chee Meng and SMS Heng Chee How each have 8 social media managers while Manpower Minister Josephine Teo and SMS Amy Khor have 9 people each managing their pages: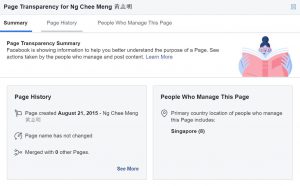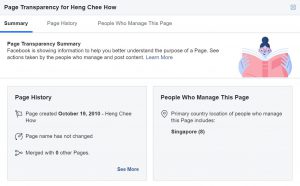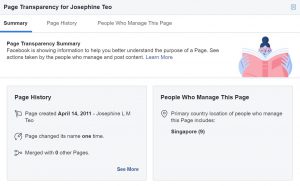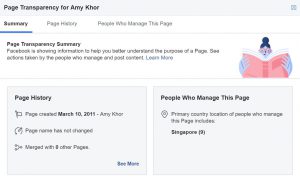 SMS Lam Pin Min and Minister of State Zaqy Mohamad only have 1 person each managing their Facebook pages – this person could be the politicians themselves.
There is no data on the number of people running the pages of Health Minister Gan Kim Yong and Minister of State Sam Tan: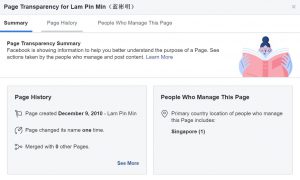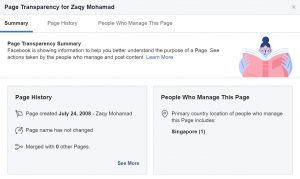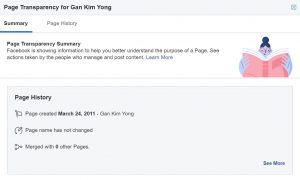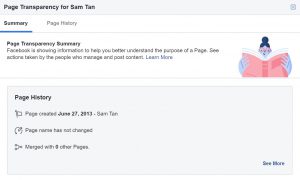 All the elected Workers' Party (WP) politicians have three social media managers each, with the exception of WP secretary-general Pritam Singh and Hougang MP Png Eng Huat. Mr Singh and Mr Png only have one person each managing their respective pages: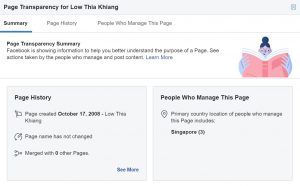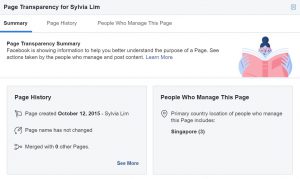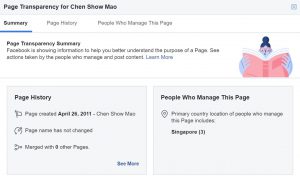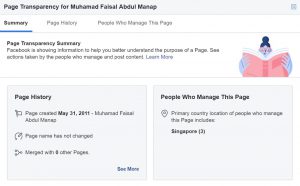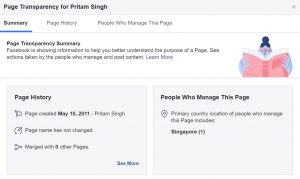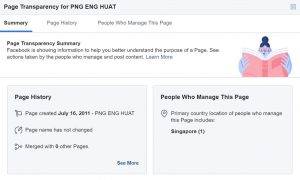 Follow us on Social Media
Send in your scoops to news@theindependent.sg