Japan, famous for its uniquely-themed cafes and restaurants, is also known for its ubiquitous cat cafes, where patrons can chill and relax with cute kitties while sipping on coffees, teas and other yummy drinks.
Although cats rule and are admittedly one of the internet's biggest sensations, Japan has been branching out to other animal-themed spots. After dogs, owls, bunnies, reptiles and even hedgehogs, it is the piggies' turn in the spotlight. This move makes a lot of sense as 2019 is the Year of the Pig after all!
Enter Mipig + Cafe, Japan's newly-opened, first ever micro piglet cafe. Located in the Meguro ward of Tokyo, Mipig offers customers a chance to spend time with "teacup" piglets, or baby pigs so little they can (supposedly!) fit in a teacup.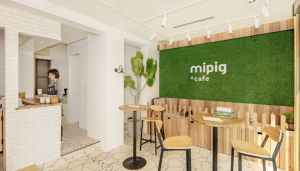 Run by a joint company that breeds pigs on a farm in Yamanashi Prefecture, Mipig features micro pigs first imported from the United Kingdom. The micro pigs at Mipig will grow to weigh 40kgs, in comparison to regular pigs, who can reach up to 300kgs.
Mipig aims to help familiarise people with the idea of piggies as pets and not just as food. While having piggy pets is not uncommon in other countries such as the UK and the United States, the majority of Japanese still consider pigs to be livestock. Mipig hopes that interacting with baby micro pigs will change all that.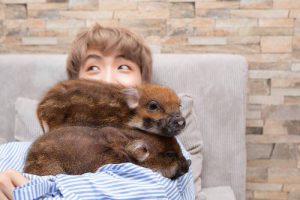 International celebrities Ariana Grande, David and Victoria Beckham, Miley Cyrus and Paris Hilton are proud piggy pet owners who swear by the affection and loyalty of the little piggies.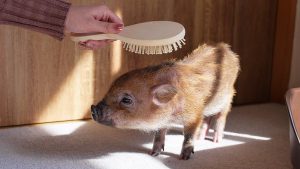 At Mipig, after careful sterilisation and being given ground rules by the staff, customers can sit on the floor of the brightly-lit cafe and play with the piglets. The piggies, who are cute and fluffy with cold noses and warm bodies, are reportedly much friendlier and more approachable than aloof and indifferent felines.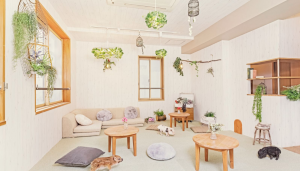 The micro piglets can be held, cuddled and gently played with, and watching their interaction with other baby piglets is one of the major delights one can experience at Mipig.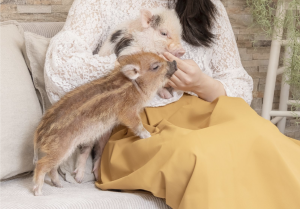 Those who want to play with the piggies must purchase at least one drink per visit. Prices for drinks start at 600 yen (S$7.34), and reservations for 30-minute time slots (800 yen or S$9.78) with the baby piggies can be made online. For those who want to extend piggy-playing time by another half hour, fees of 500 yen (S$6.11) apply.
Customers need to comply with Mipig guidelines, which say that people must be in good health to play with the piglets. Those who are unwell, have been in contact with other pigs (in the last two days) or have recently (in the last two weeks) visited China and countries with African Swine Fever, are not eligible to visit Mipig. This is in order to protect the micro piggies' health and well-being.
What do you think? Would you welcome a little pig into your home as a pet? It might be worth a visit to Mipig + Cafe on your next trip to Japan to see these cuddly micro pigs for yourself!
Mipig + Cafe / 11-3, Meguro 4-chome, Meguro-ku, Tokyo / +81 (0)3 6712 2011 / Open from 10am – 8pm daily, depending on the condition of the little piggies
/TISG
Follow us on Social Media
Send in your scoops to news@theindependent.sg