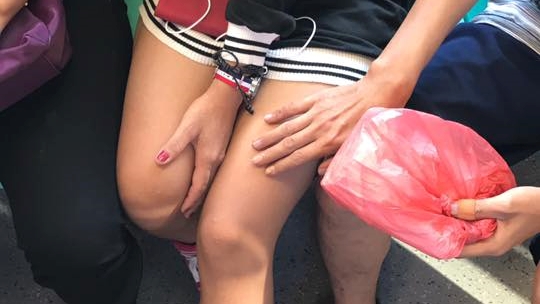 A man who molested a young woman on an MRT train has been arrested by police officers from Hougang Neighbourhood Police Centre yesterday.
Responding to a tip off by a member of the public, police officers combed the Hougang Central area before locating and arresting the man who appears to be in custody in a case of Outrage of Modesty.
A video capturing the man molesting an unsuspecting passenger seated next to him on an MRT train went viral on 1 July 2017. In the video, the man can be seen surreptitiously placing his hand on the woman's thigh as the train moved along the East-West line.
Close to 1,400 Outrage of Modesty cases were reported last year, according to the Singapore Police Force.