However Singapore's political future is played out, there is now clearly an intriguing subplot. Lee Hsien Yang's chess moves vis a vis his elder brother Prime Minister Lee Hsien Loong in the ongoing Lee siblings quarrel which originated from the dispute over 38 Oxley Road will be on the radar of voters and political observers for years to come.
It is no longer just sister Lee Wei Ling and LHY making angry noises about PM Lee and his wife Ho Ching. LWL will continue to come out in defence of her sister-in-law Lee Suet Fern in the controversy over the drafting of the late Lee Kuan Yew's will. Her actions are not political, as far as I can tell, though allegations of abuse of power have been hurled in public against her elder brother and there is no hiding the animosity she seemed to harbour towards PM Lee's wife.
LWL's reactions are more about wanting the public to know the truth and she may possess some more ammunition to do that or to do damage to LHL. Who knows?
But Lee Hsien Yang – Brigadier-General – versus Lee Hsien Loong – Brigadier-General – has all the hallmarks of warfare carried out with military precision and guile.
As of now, LHY has half of his family with legal clouds hovering over their heads. Last month, the Court of Appeal dismissed an appeal by Li Shengwu, LHY's first son, over the service of papers for a contempt of court case.
Li, Assistant Professor of Economics at Harvard University, had allegedly said in a Facebook post in July 2017, viewable only by his Facebook friends, that Singapore has a "pliant court system" and that the Singapore Government was "very litigious".
The AGC then served papers on him for contempt of court in the US, and Li applied to the High Court to set aside the court order granting this service of papers on him.
However, the High Court dismissed his application in March 2018. On April 1 this year, the Court of Appeal again dismissed his appeal. The Attorney-General's Chambers has said that "contempt proceedings against Mr Li now move into the substantive stage".
Separately the AGC has referred a case involving Lee Suet Fern's alleged misconduct in preparing LKY's will to the Law Society.
As Lee Hsien Yang prepares his son and wife for all these legal trials, he has also made a number of strategic moves to make his presence felt on the ground – to fight another, maybe more significant, battle for public perception and legitimacy.
It started with a breakfast last November in West Coast with Dr Tan Cheng Bock, the man who could have been President if not for a few thousand votes in PE 2011 and who also would have had a second shot at being President if not for the none-too-subtly-timed spoiler Malays-only PE 2017. Dr Tan will be leading his newly formed Progress Singapore Party to contest the forthcoming General Elections. Lee has described him as the "leader Singapore deserves". He had another breakfast with Dr Tan in February, this time in a hawker centre in Teck Ghee, Ang Mo Kio, Lee Hsien Loong's ward.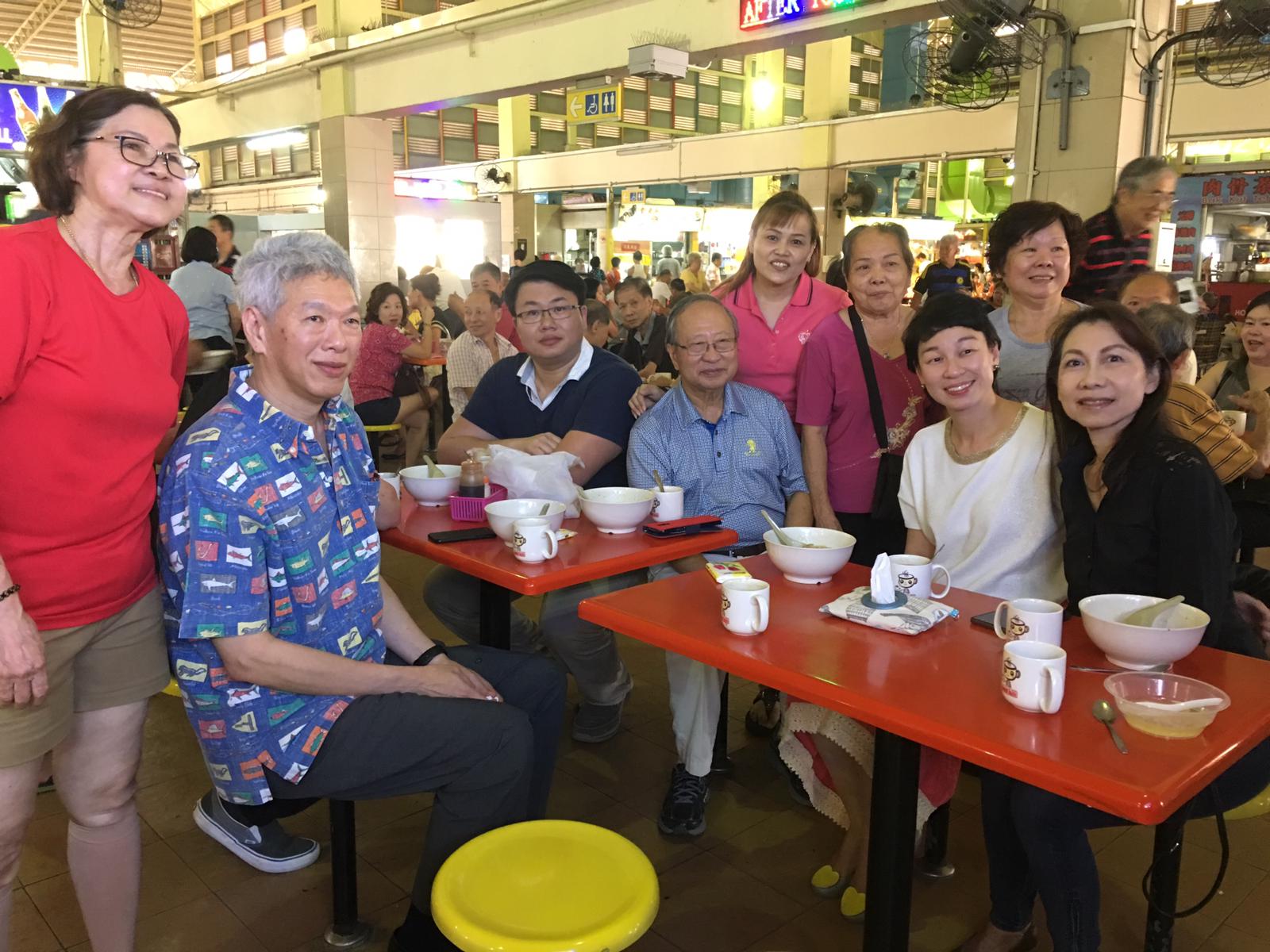 LHY has not stopped at showing his public support for people associated with PAP, his father's party. He has also been helping others struggling with the establishment. Blogger Leong Sze Hian, who is facing a defamation suit from PM Lee, had a "meaningful" amount of donation.
And last week, LHY put up $20,000 as a security deposit for Jolovan Wham to appeal against the activist's contempt of court conviction. On April 29, Wham and opposition politician John Tan from the Singapore Democratic Party were fined S$5,000 each for contempt of court. They were found guilty of the offence in October 2018. Wham had published a Facebook post in April in 2018 alleging that Malaysia's judges were more independent than Singapore's in cases with political implications.
The politician, the blogger, the activist – the significance of LHY's moves is in the very notion of his aiding opponents of his brother. The money may not be all that substantial, though $20,000 as security deposit for Wham is not peanuts. But the symbolism of such open support for anti-establishment players (at least two out of three) from such a prominent member of Singapore's establishment against another power member is simply mind-boggling.
Things have come to such a state that I don't see the dispute stopping at the current generation. Nor is it clear who in the wider Lee family will come out on whose side – who will align with whom – LHY, his wife Suet Fern and her father's family (prominent economist Lim Chong Yah), Ho Ching's own family, the Kwas (the late Mrs Lee nee Kwa Geok Choo). And there are friends and colleagues on both sides of the divide.
And there is always the possibility of a future political rivalry between Li Shengwu and PM Lee's own older son, Li Hongyi.
Stay tuned for Singapore's own Netflix series, maybe.
Ismail Kassim: last of the kampung reporter?
Ismail Kassim has just passed away, aged 76. He was an unusual type of journalist. He could hold his own at any serious forum on politics, whether Singapore or Malaysian. He had a fine academic mind able to dissect complex issues and explain them simply to the layman.
When he was assigned to cover Malaysian politics for The Straits Times, he took on the job with great zest, running from kampung to kampung to take in the ceramahs and sarabat talk. As a colleague, he taught me a lot about our neighbour. I would not have known where Gua Musang was if he had not told me it was the Kelantan constituency of Tengku Razaleigh Hamzah, former Malaysia Finance Minister who once challenged and nearly toppled Dr Mahathir Mohamad.
Tan Bah Bah is a former senior leader writer with The Straits Times. He was also managing editor of a local magazine publishing company.Follow us on Social Media
Send in your scoops to news@theindependent.sg