Singapore – Implemented on Monday, February 18, 2019, three Electronic Road Pricing (ERP) gantries will allow motorists to pass for free during peak hours.
Whether or not this has a correlation to the upcoming general elections, the Land Transport Authority (LTA) conducted its recent quarterly ERP review and released the cancellation of the S$1 ERP charges at three of its gantries. One will be at the Upper Bukit Timah Road after Hume Avenue and effective between 8 am and 8:30 am. The others will be from 7:30 am to 8 am at the gantries along the Marina Coastal Expressway (MCE) before the exit to Maxwell Road and on the slip road to Marina Coastal Drive heading west.
LTA also informed the public that the next quarterly review will be held in May 2019.
Netizens skeptical
With the GE right around the corner, netizens are connecting two and two together. Many are expecting either the fees to go up or more gantries being placed once the elections are over.
See some of the comments below: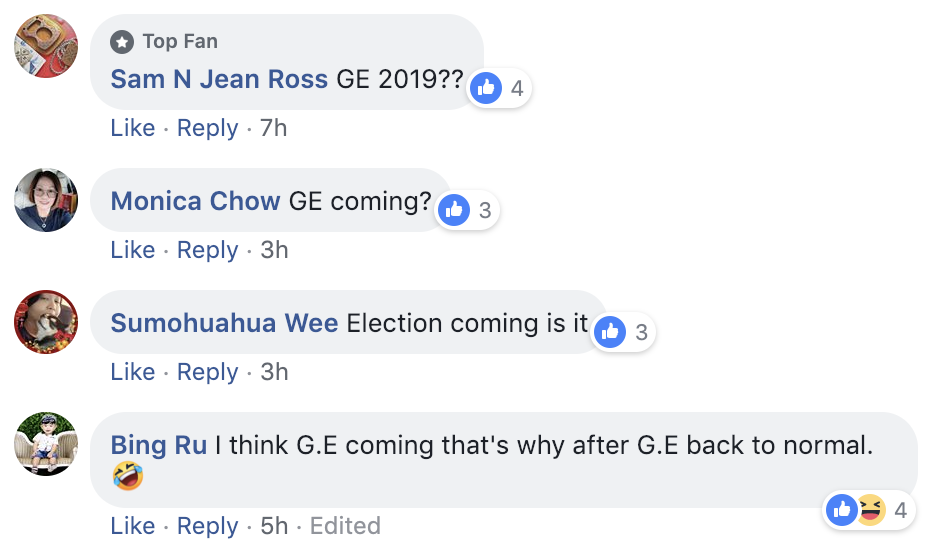 Others, like Mohd Amin Kahn, poked fun at the matter and thanked Ms. Jovina, the woman who recently went viral on social media for creating an issue with a Go-jek driver who took a route that had ERP.

Follow us on Social Media
Send in your scoops to news@theindependent.sg