Singaporeans remain angry at the Indian national who shared an image of a Singapore flag being ripped up to reveal an Indian flag underneath on Facebook, even after his employer DBS Singapore said that it has counselled him over the matter.
A member of DBS Singapore's Consumer Banking Operations Team, Avijit Das Patnaik, posted the photo to 11,000 member-strong Facebook group 'Singapore Indians & Expats' on the occasion of India's 72nd Independence Day on 15 Aug 2018.
In his post, Patnaik wrote "Phir bhi dil hai…" – a term which refers to the title of a 2000 Hindi movie, Phir Bhi Dil Hai Hindustani, which translates into "Still my heart is Indian".
The backlash against Patnaik was so severe, with the police getting involved as well since treating the Singapore flag with disrespect is an offence here. Patnaik was forced to respond to the intense criticism. He explained to reporters that he had seen the image circulating on social media and WhatsApp and didn't think twice about re-posting it:
"I did not design the image and had already seen it being circulated widely… which is why I assumed it was okay for me to post the image."

"I love Singapore deeply and am always singing praises about this country, so my intention was never to cause so much grievance. I just felt that the image represented that deep inside, the heart also beats for our motherland."
Despite Patnaik's explanation, Singaporeans remained unappeased and the continuing uproar caused Patnaik to delete his social media accounts and his LinkedIn profile.
DBS Singapore has also responded to public outrage and has revealed that it has "counselled" Patnaik. The Singaporean lender said:
"In celebrating India's Independence Day, which takes place on 15 August, the employee wanted to show that even as he's in Singapore, he remains Indian at heart. Upon realising the graphic was offensive, he took it down immediately. DBS takes this very seriously and has counselled the employee who is deeply sorry for the distress caused."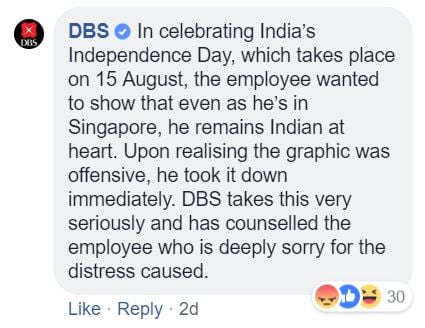 DBS Singapore's response has failed to assuage Singaporeans who have blasted the bank for not taking harsher action against Patnaik. Several locals have also opined that they are planning to close the bank accounts they have with DBS:
https://www.facebook.com/photo.php?fbid=10156563107549185&set=a.10151126952819185&type=3
https://www.facebook.com/photo.php?fbid=1927982180555637&set=a.1194719390548590&type=3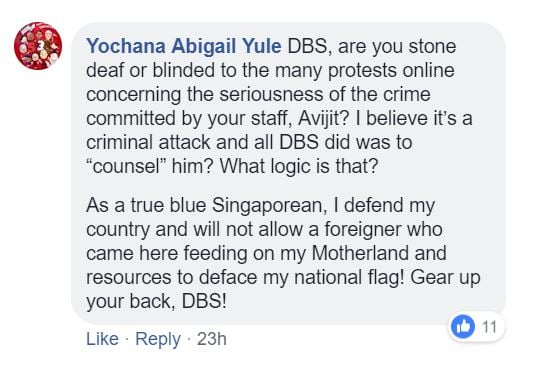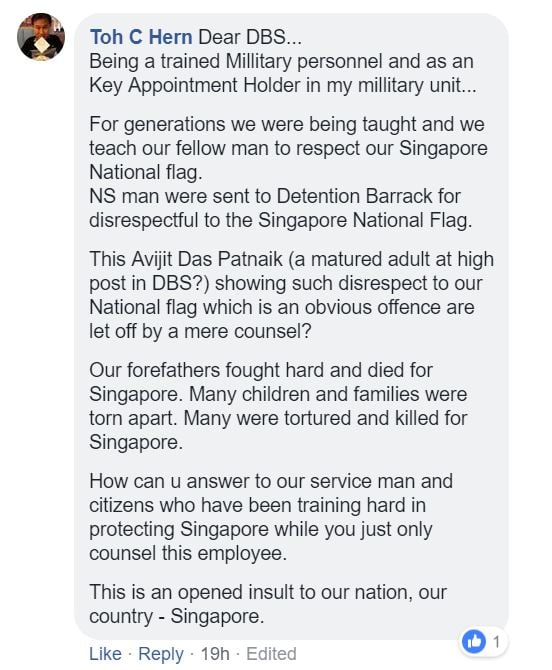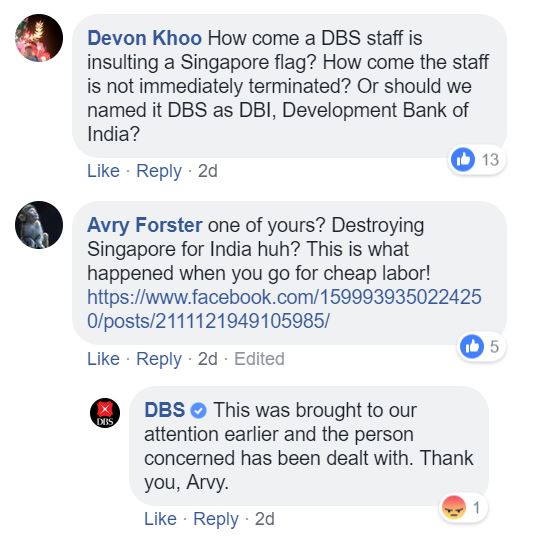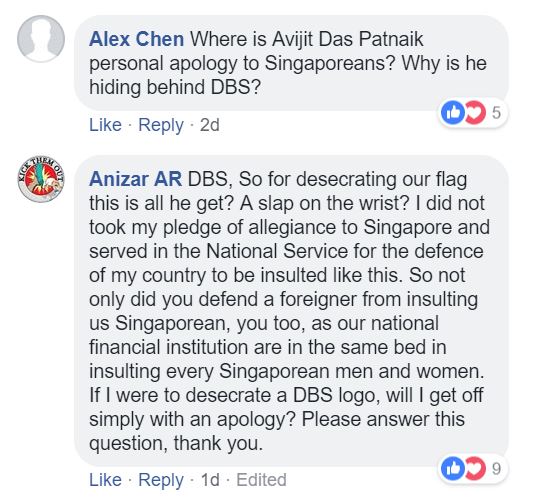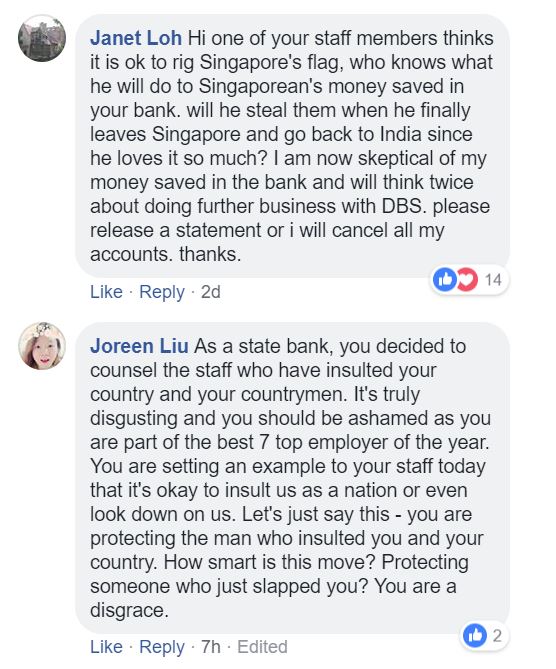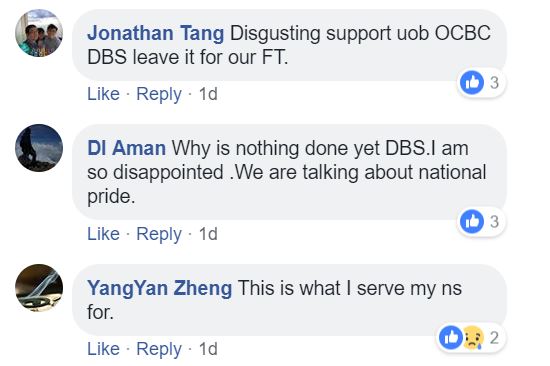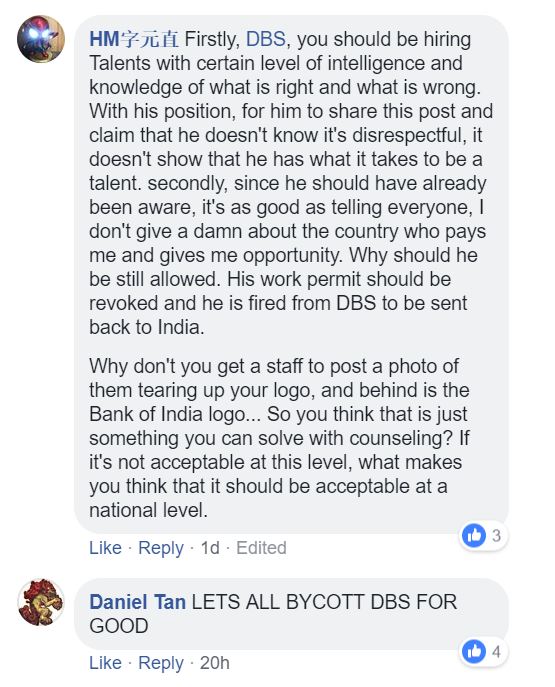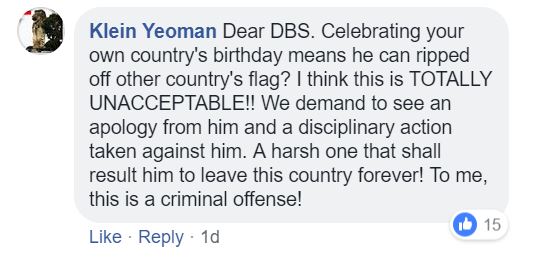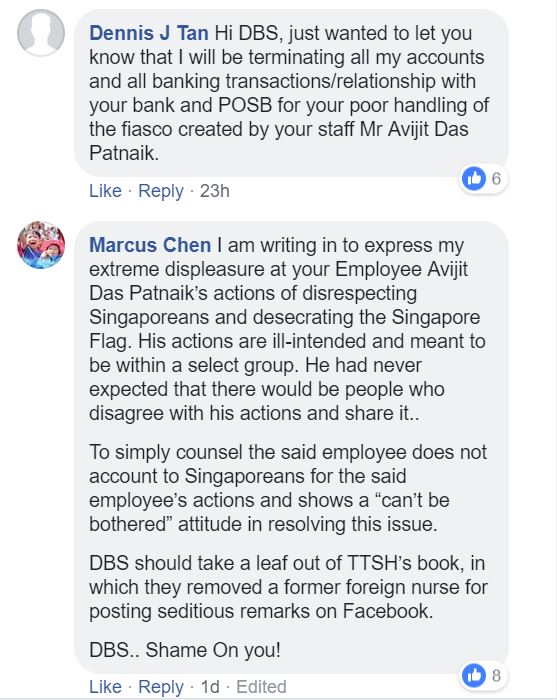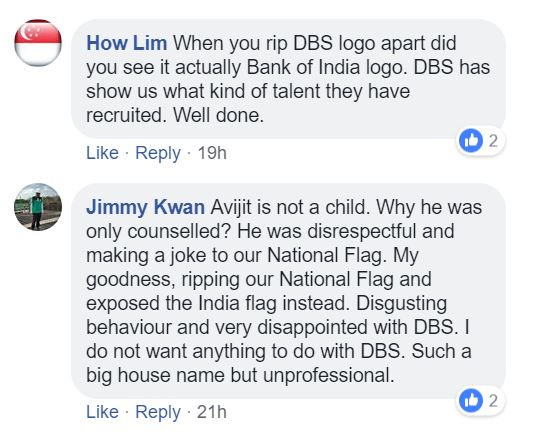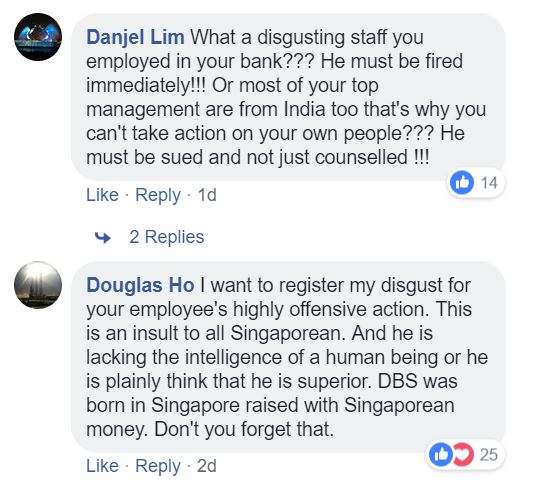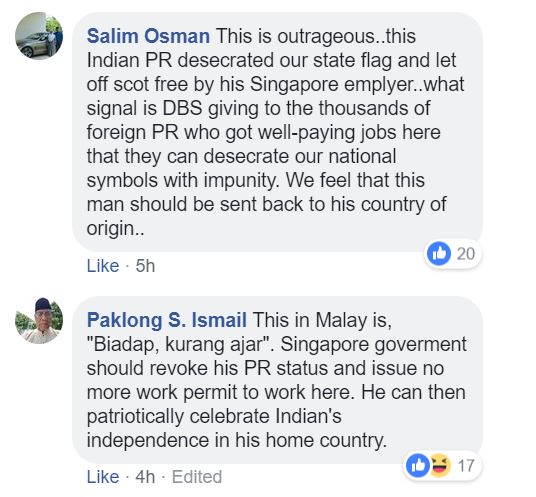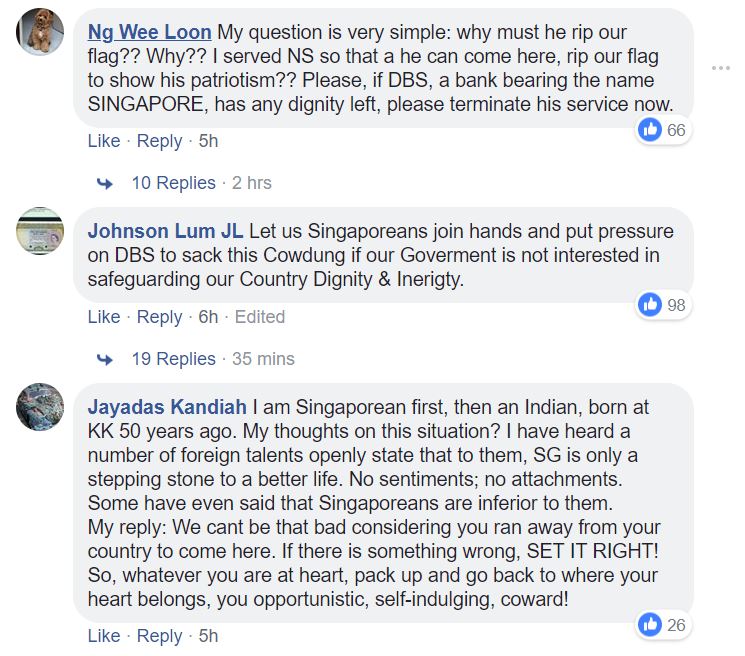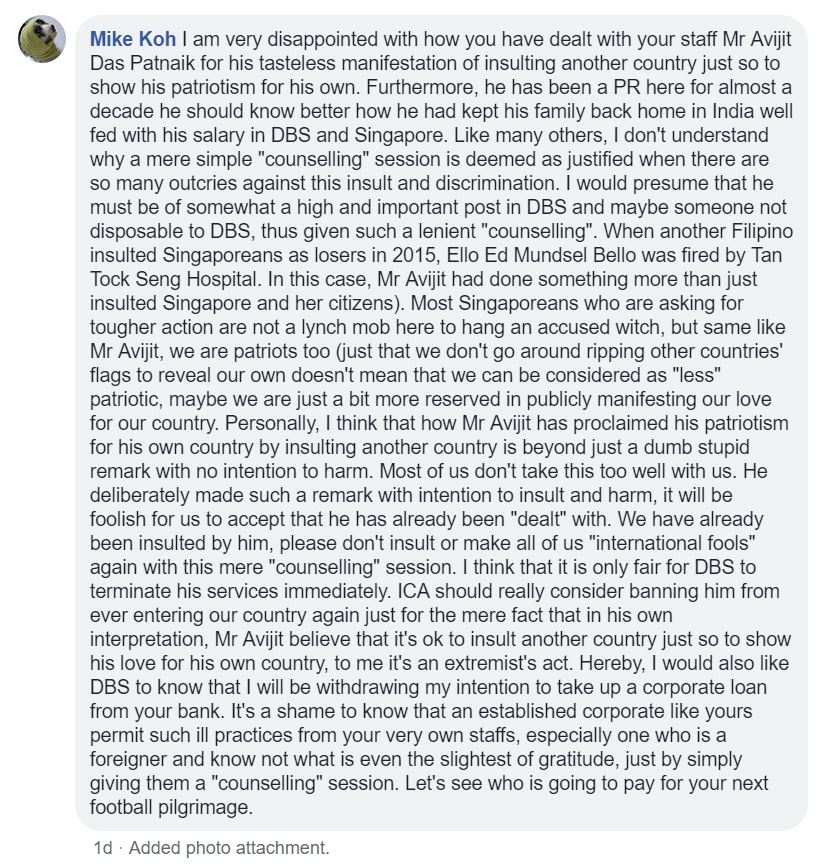 https://theindependent.sg.sg/granddaughter-of-pioneer-singaporean-blasts-ft-banker-who-posted-image-of-singapore-flag-being-ripped-up/Follow us on Social Media
Send in your scoops to news@theindependent.sg 
No tags for this post.