Singapore – It was one of those days when an officer at Immigration and Checkpoints Authority (ICA) saw unusual items being brought into the country. This time, it was four healthy kittens hiding in a man's pants as he was trying to cross Tuas Checkpoint on Wednesday, January 2.
Imagine your surprise as you were doing rounds checking the car for suspicious items when suddenly you hear meowing. Such was the case when a man, 45, tried to smuggle four kittens across borders into Singapore. His hiding place? Inside his pants.
ICA uploaded a post on their Facebook page and did not forget to add a splash of wit by describing their officers to be "fur-midable" and the act "impawsible".
https://www.facebook.com/Immigration.Checkpoints.Authority/posts/818279398521976
According to ICA, smuggling animals endangers the country due to their unknown health status that may introduce exotic diseases. A licence is needed in order to transport animals into Singapore and failure to do so will lead to a penalty of S$10,000 and or a year of jail time.
Just the fact that the man tried to hide the kittens inside his pants instead of acquiring a licence already gives rise to suspicion for his actions.
ICA has passed the case to the Agri-Food and Veterinary Authority of Singapore (AVA) for further investigations. Meanwhile, AVA has taken the full-bred kittens under their care and have also posted an update in the Facebook page with the caption "KIT-NAPPED".
https://www.facebook.com/avasg/posts/2025898907486626
Netizens showed their concern for the future of the kittens and hoped that a statement will be provided by AVA.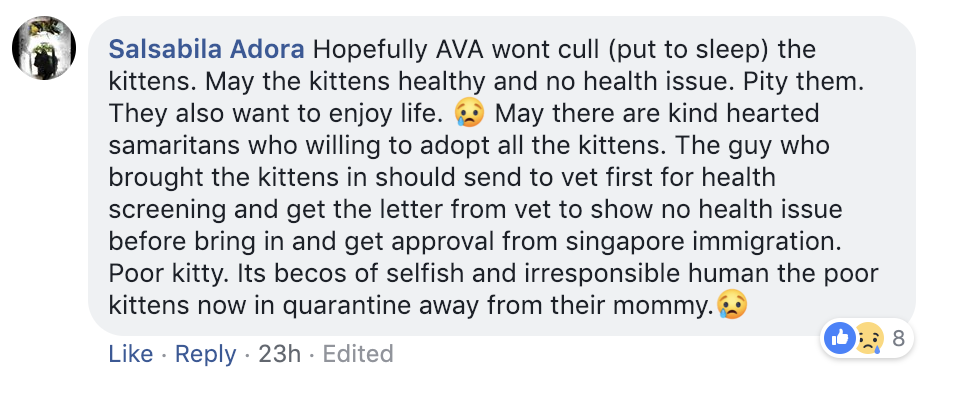 In the broader sense of things, Shu Hui mentioned that smuggling should always be watched out for and prohibited because it could lead to more serious problems.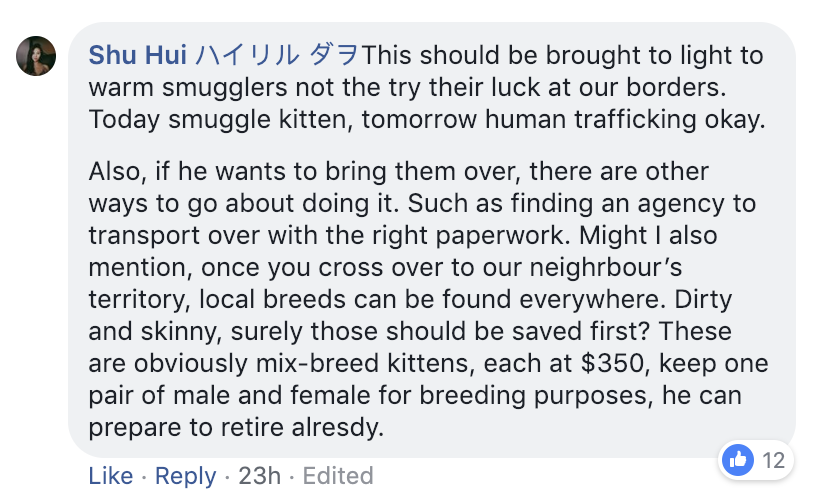 May Sklee also commended ICA for their captions

Follow us on Social Media
Send in your scoops to news@theindependent.sg