Human rights activist Jolovan Wham, fresh from being found guilty of scandalizing the judiciary under the new contempt of court laws this week, is causing a bit of a stir on social media by calling on the Ministry of Manpower (MOM) to forbid employers from holding on to the possessions of foreign workers, in the same way that the Ministry has forbidden them from withholding their salaries.
https://www.facebook.com/jolovan.wham/posts/10156801031444810
He continued with the line of reasoning that if agencies are not allowed to do this, employers should not be allowed to do so either.
His post reads, "In addition to banning employers from keeping the salaries of migrant workers, MOM should also ban employers from keeping their personal property, especially hand phones! Too many have complained about unreasonable restrictions on phone usage. Since it is already an offence for agencies to do this, it should apply to employers too."
While some netizens agreed with Mr. Wham, saying that this should just be common sense, others, presumably some foreign workers themselves, have responded with stories of this actually happening to them.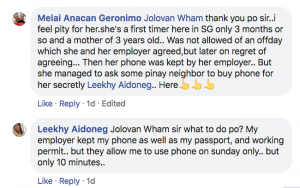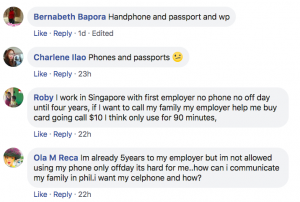 Other netizens also expressed their agreement with Mr. Wham


Follow us on Social Media
Send in your scoops to news@theindependent.sg