Hundreds of netizens have criticised a commuter for filming a woman who ate food on board an MRT train before uploading the video to social media.
While it is unclear exactly when or where the video was filmed, a woman can be seen eating a snack from an Old Chang Kee outlet in the 21-second clip, while she occupies an MRT compartment on board a moving train.
The person who surreptitiously filmed the incident appears to be seated right beside the woman who is eating. The commuter anonymously shared the video to Facebook page All Singapore Stuff.
The page proceeded to share the video on social media this morning and the clip went viral, swiftly garnering over 34,000 views, over 300 reactions, over 200 comments and over 350 shares:
https://www.facebook.com/allsgstuff/videos/212940239602734/
According to the SMRT Trains' website, it is unlawful for commuters to eat within train stations and on board trains, under the Rapid Transit Systems Act:

Those who are caught flouting these rules may face a fine of up to $500, if caught.
Commuters are not permitted to even have a sip of water on board trains, according to strict regulations. In one notable incident in 2009, a woman was fined $30 for eating a sweet to relieve motion sickness, on board an MRT train:
When the woman explained that she ate the sweet only to relieve her motion sickness, which causes her to feel thirsty or giddy while riding the train, the enforcement officer responded:
"But if everyone is going to tell us that they have to take sweets because they are thirsty or feel giddy, and if everyone were to start doing that, then where are we going to put a line on that?"
Meanwhile, the majority of netizens responding to the latest viral video have slammed the man who filmed the woman who was eating on board an MRT train, despite the fact that eating on board trains is unlawful.
While some netizens thanked the commuter for filming the video since it is "wrong" to eat on board the train, hundreds of netizens flamed the commuter for being "petty" and asked him to "get a life":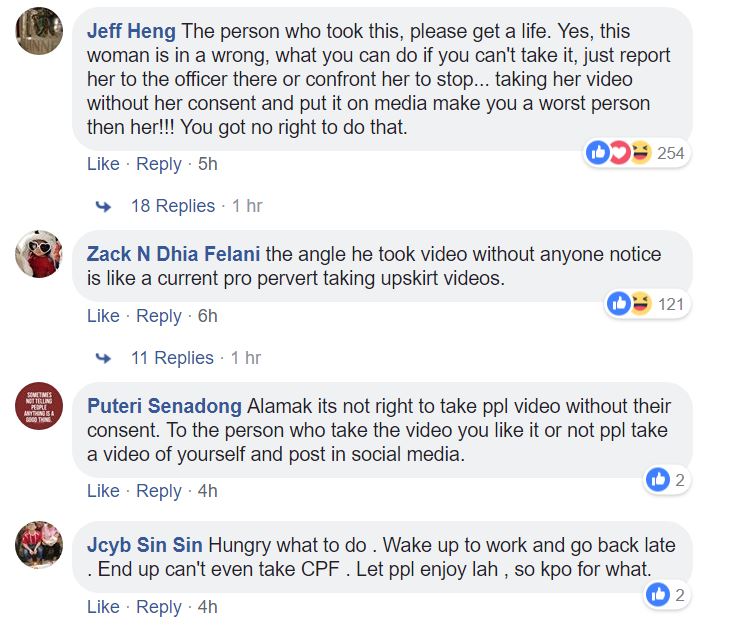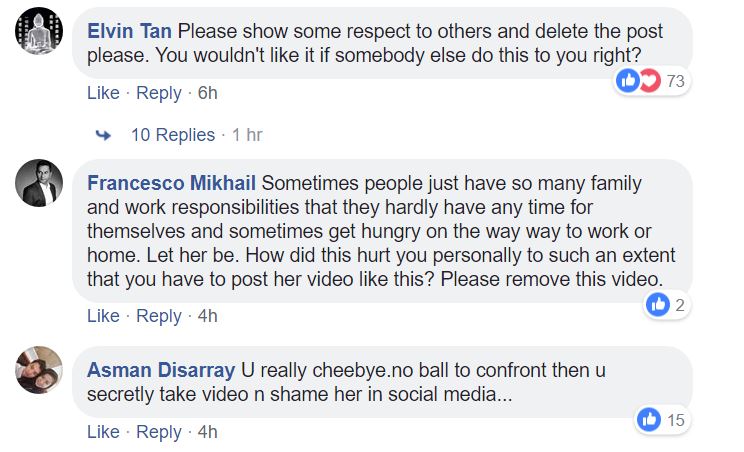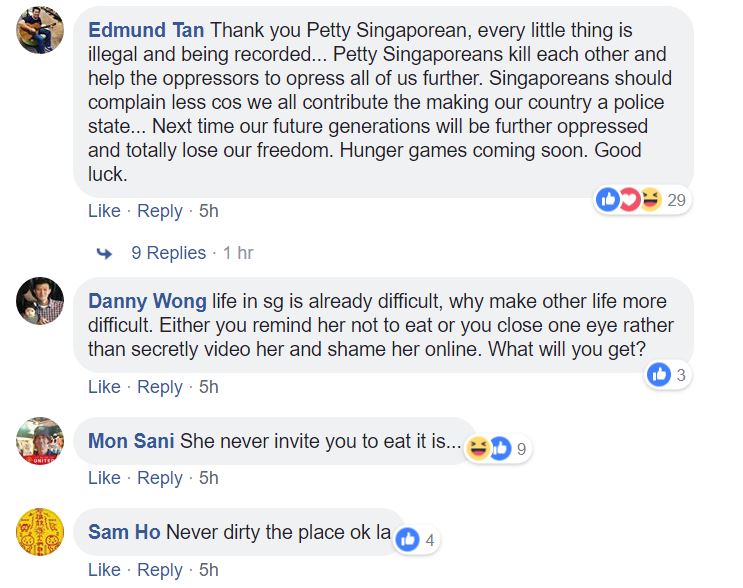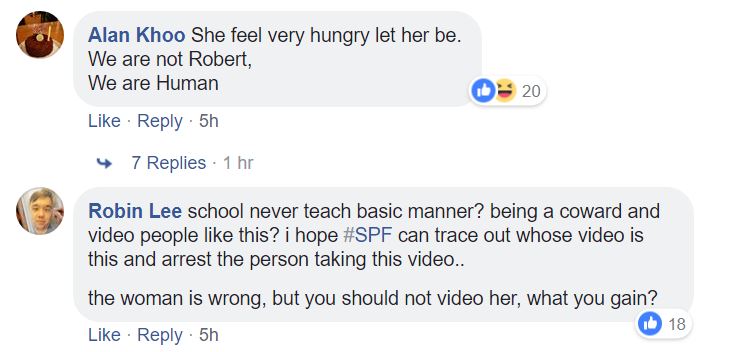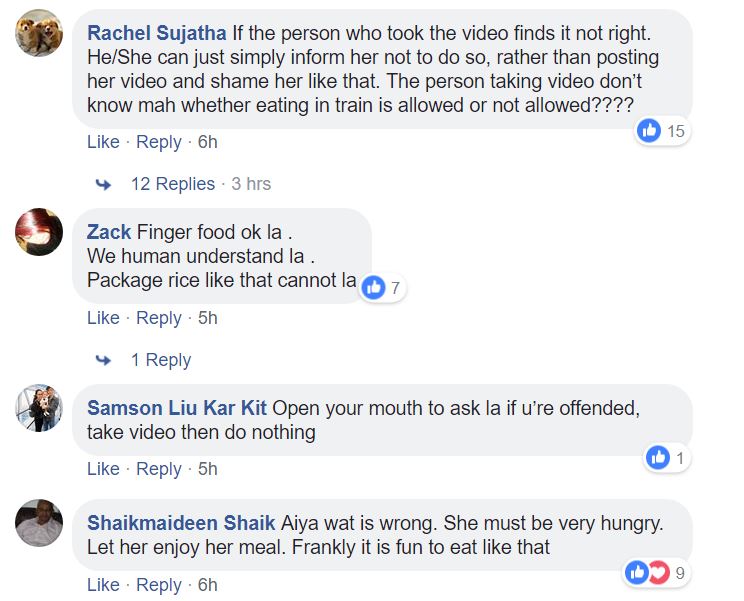 Follow us on Social Media
Send in your scoops to news@theindependent.sg 
No tags for this post.