Screenshots of a text conversation between an employee and her supervisor have been going viral after the texts show that the employee's boss tried to fire her after she needed time off to be with dying son on life support.
Facebook user Crystal Reynolds Fisher shared on social media that her boss, Dawn, told her that she would take it that Crystal is quitting if she did not show up to work the next day, after Crystal notified Dawn 48 hours prior that she would not be able to make it to work as she needed to be with her son.
When Crystal disputes her supervisor's attempt to make her quit, Dawn says that she will not tolerate drama and that there is "no reason" why Crystal cannot work. Dawn even gives Crystal their corporate office's number when Crystal threatens that she will contact the higher-ups about this and says that she would show up to work if she were in the same situation as Crystal herself:
So my son is on life support and I tell my boss 48 hours before I am to work again that I will not be able to work until my son is off life support and this is what she tells me!

Posted by Crystal Reynolds Fisher on Saturday, 30 June 2018
PS Food Mart, the company both Crystal and Dawn worked at, has since fired Dawn after Crystal's Facebook post went viral online: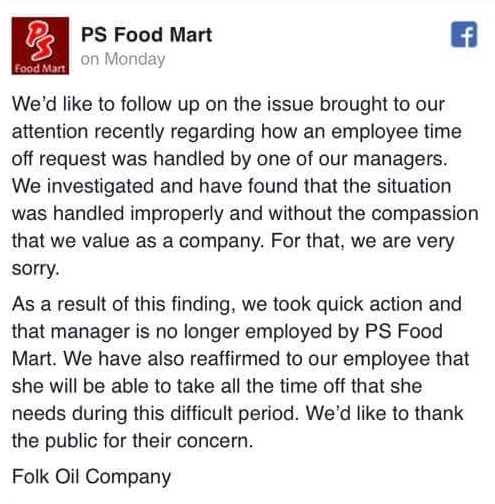 Although this incident occurred in the US, Singaporeans responding to the story had mixed reactions. While some felt that the supervisor was heartless and should have given the employee no-pay leave, others thought that the employee was also in the wrong and that she should have been fair to the company: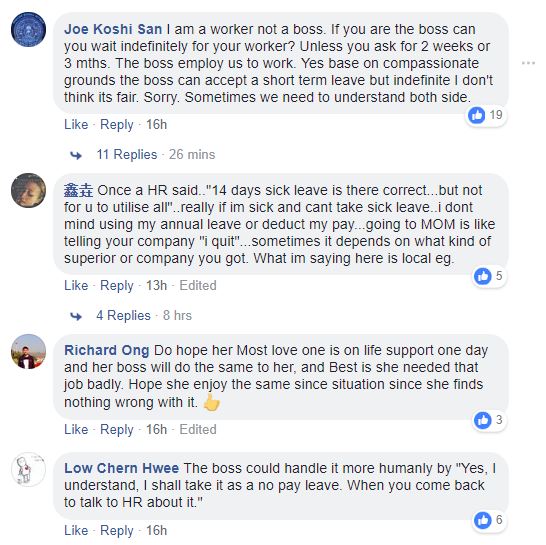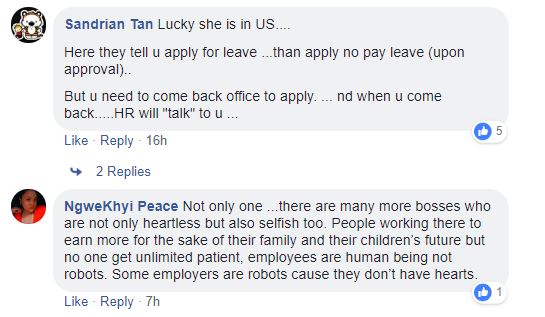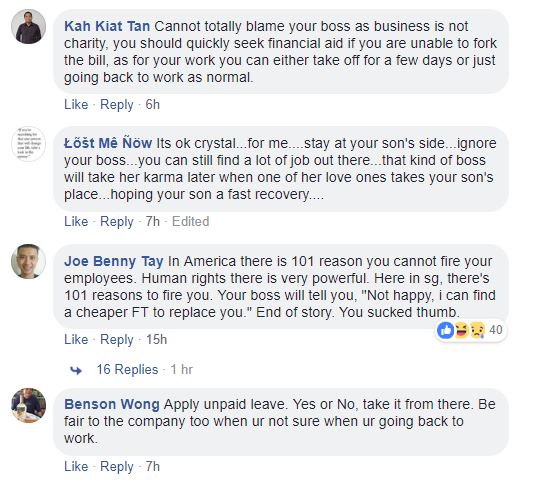 Follow us on Social Media
Send in your scoops to news@theindependent.sg 
No tags for this post.