At a speech at the University of Brunei on Monday, September 3, Mahathir Mohamad, the Prime Minister of Malaysia, told the audience that he expects the Chinese yuan to take the place of the United States dollar as the currency for trade around the world.
The Prime Minister said, "Imagine 1.4 billion Chinese who are very productive becoming very, very rich… why should they use the US dollar? They are the people with the money, property with the wealth.
So one day they may decide that if you want to buy, you have to use the Chinese currency. And you will have no choice, you will have to use Chinese currency. I don't know how long we can resist, but it will come one day."
Dr. Mahathir also issued the warning that if this should happen, the United States would go bankrupt.
And it would anger Americans for their money to no longer be used in global trade.
Dr. Mahathir told the audience that years ago one ounce of gold was worth US $36, and today it's priced at US $1200. This astronomic rise in the price of gold shows how much the dollar has depreciated in value and has caused the United States off of the gold standard.
However, he says that the US maintains "the fiction that it (the dollar) carries the same value."
He said, "Now one ounce of gold is about US$1,200. That's how much the US dollar has depreciated but we have been brought up to think of the US dollar as the standard.
Why should the US dollar be the standard?"
Dr. Mahathir maintained that other countries' money could also stand as the standard for currencies worldwide, but this would have serious consequences for the US. "Other currencies too can be the standard but the US will feel very unhappy if you drop the dollar as the standard for currencies. If you don't use the US dollar, the US will go bankrupt immediately because it owes the world 14 trillion dollars which they cannot pay."
He reiterated that the United States does not have sufficient gold to pay its debts.
Many netizens were quick to dispute and even ridicule Dr. Mahathir's statements about the Chinese yuan replacing the United States dollar as the global currency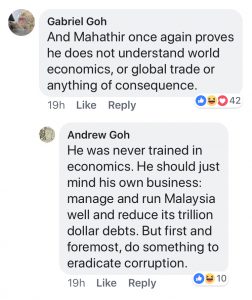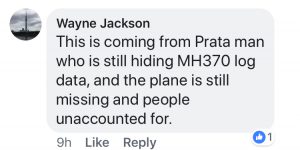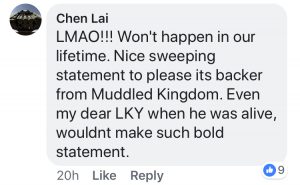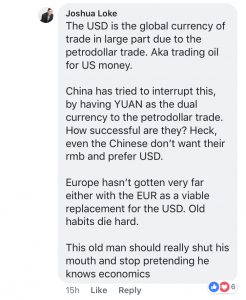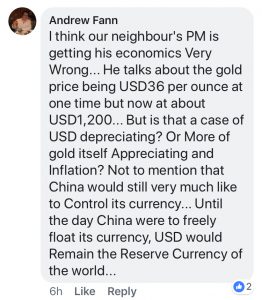 Others defended Dr. Mahathir, citing his wisdom and experience.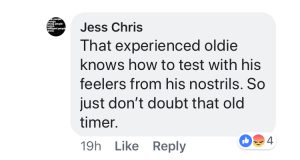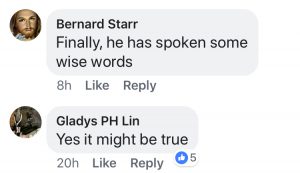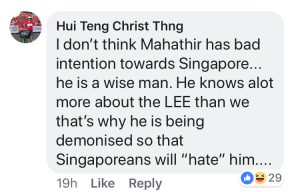 Follow us on Social Media
Send in your scoops to news@theindependent.sg