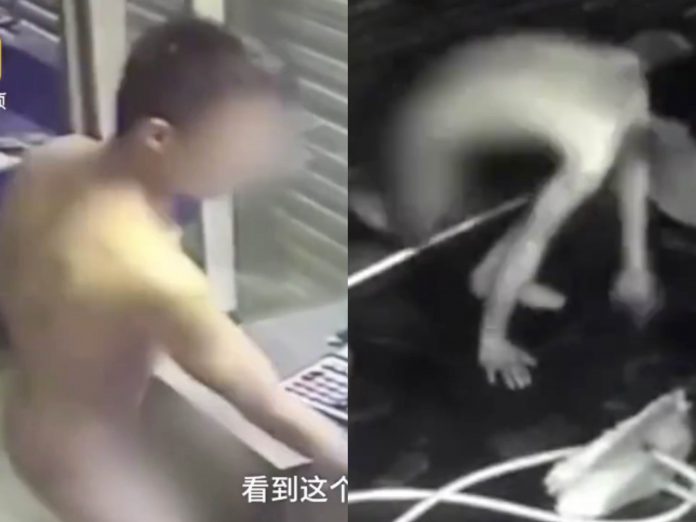 A video shared on Pear Video features a culprit who was spotted multiple times sneaking around butt-naked.
The video was made from footages taken by surveillance camera in Guangdong city of Dongguan, China.
A police officer told Chinese media that police had been receiving police reports since August on theft cases, with losses at minimally 3000-4000 Yuan (S$600-800), and some exceeding 20,000 yuan (S$4,000).
"We thought the suspect has mental disorders," said the police officer, "however, after his arrest, he explained that he stripped naked to avoid getting dirt on his clothes when he entered the properties he planned to steal from."
"We rarely see a crime case like this, whereby the suspect goes naked. It's easier for us to identify and catch him."
In the end, he admitted to grabbing 36,400 yuan from nine different places.
To avoid getting dirt on his clothes, thief strips naked before sneaking onto people's property???? http://shst.me/fuy

Posted by Shanghaiist on Monday, 30 October 2017