Yesterday's breakfast meeting between Lee Hsien Yang and Dr Tan Cheng Bock has received widespread attention from Singaporeans, many of whom are urging the pair to join forces and lead the opposition in Singapore against the ruling party in the next election.
Lee is founding Prime Minister Lee Kuan Yew's youngest son and current Prime Minister Lee Hsien Loong's younger brother.
Calls for Lee Hsien Yang to go against his brother, the head of Government, in politics also resounded last year when Lee and his elder sister, Lee Wei Ling, accused their elder brother of trying to preserve their home at 38 Oxley Road against their father's last wishes, after his death.
Arguing that the late Lee Kuan Yew wished to have the house demolished, the younger Lee siblings alleged that PM Lee was trying to use the house to solidify his grip on power and that he used state organs to silence them.
The siblings finally agreed to a ceasefire after the explosive allegations gripped the nation, although Lee Hsien Yang's son Li Shengwu is presently being sued by the authorities for remarks he made about the Singapore courts, in a private "friends only" Facebook post in which he shared a link to a report about the Oxley Road dispute.
Dr Tan Cheng Bock, a former ruling party politician who lost the 2011 Presidential Election by 0.34 per cent of the vote and was barred from contesting the 2017 Presidential Election, was invited by several members of the opposition in Singapore a few months ago to unite the various opposition parties and lead them to victory against the PAP.
The meeting of the seven opposition parties came on the heels of another meeting where several opposition parties gathering to hear Malaysian politician Chua Tian Chang speak about how the opposition coalition Pakatan Harapan achieved their historic victory in the polls across the causeway during the watershed 2018 Malaysian General Election.
In May, former Malaysian Prime Minister Dr Mahathir Mohamad left the ruling party to band the opposition in Malaysia together. The opposition coalition soundly defeated the ruling coalition and toppled Dr Mahathir's former protege Najib Razak who now faces corruption charges over the 1MDB scandal.
Calls for Dr Tan Cheng Bock to "do a Mahathir" resounded after the Malaysian Election. Although Dr Tan was present at the meeting with the 7 opposition parties as an observer, he has yet to give a direct answer on whether he will or won't accept the invitation to lead an opposition coalition.
Dr Tan only said at the time: "I think I must help but in what capacity, I have not decided…I would regret it if I had the chance to make a difference, but did nothing."
Yesterday, social media was abuzz as Lee Hsien Yang met Dr Tan at the famous hawker centre at Blk 726 West Coast Market.
While Lee told the national broadsheet, "We were just here to have breakfast," when approached for comment, Dr Tan revealed on his Facebook page that they spoke about the "current state of politics in Singapore."
While some were derisive and said that they prefer the ruling parrty's leadership, hundreds of Singaporeans appealed to Lee and Dr Tan to come together and "save our country" and "help Singaporeans"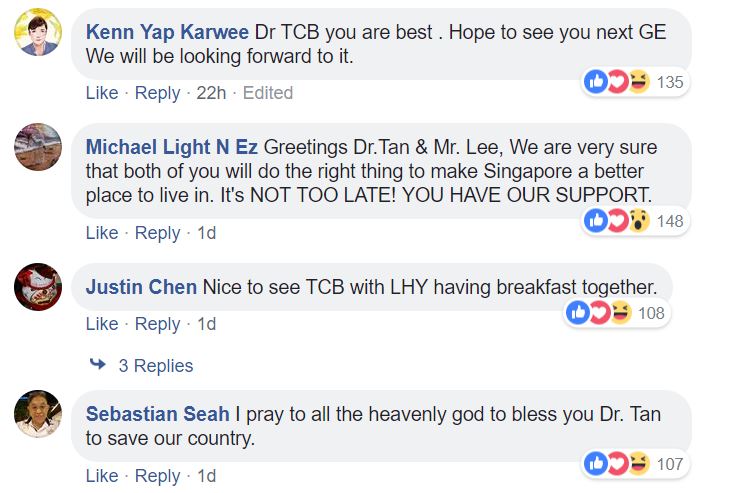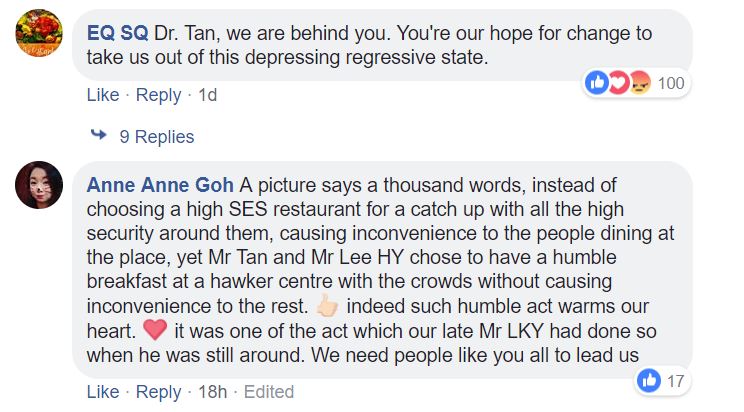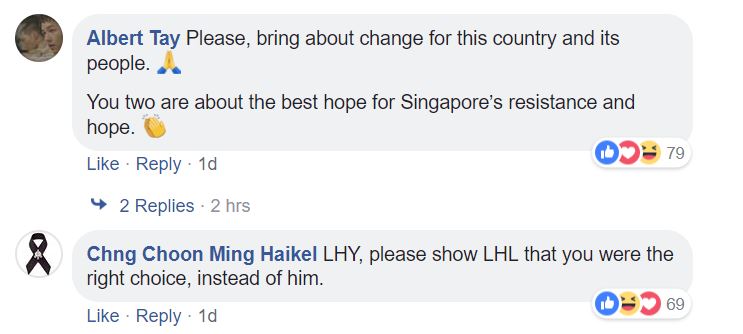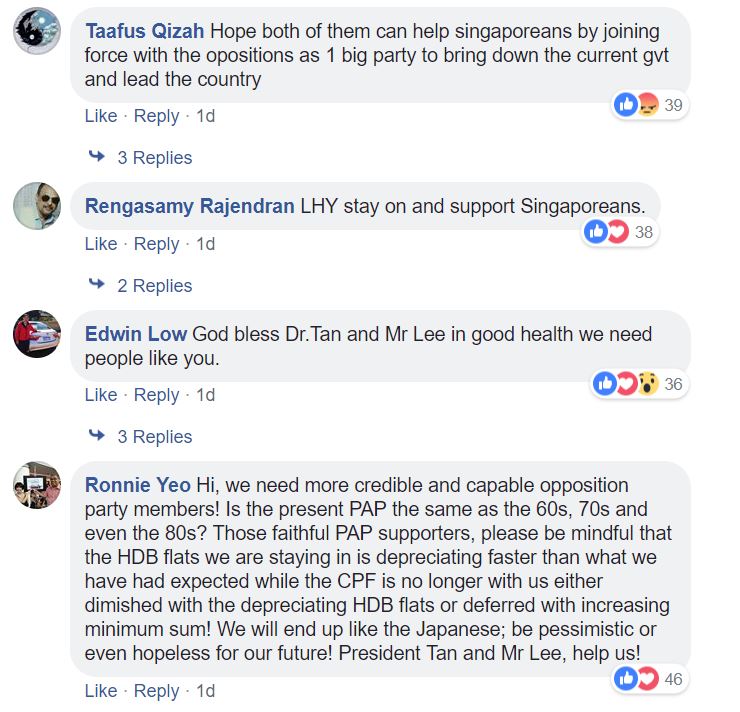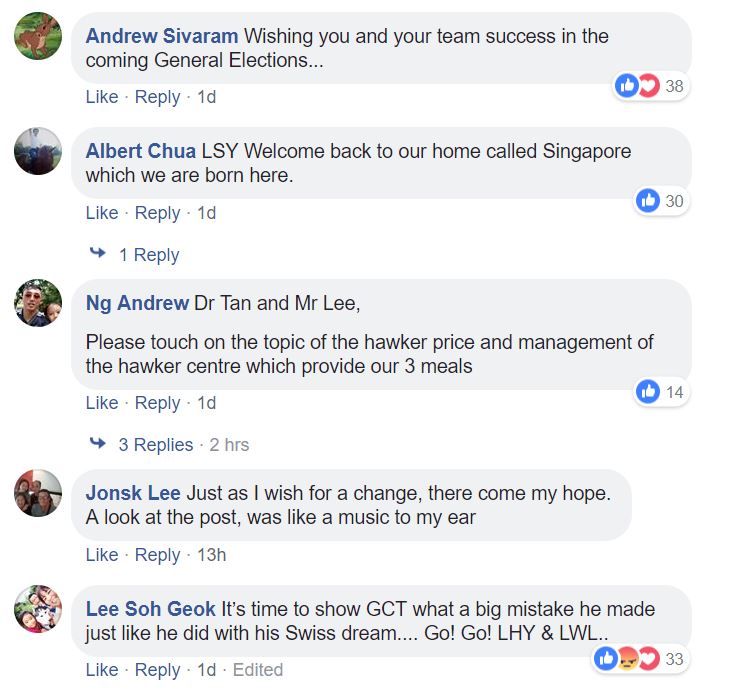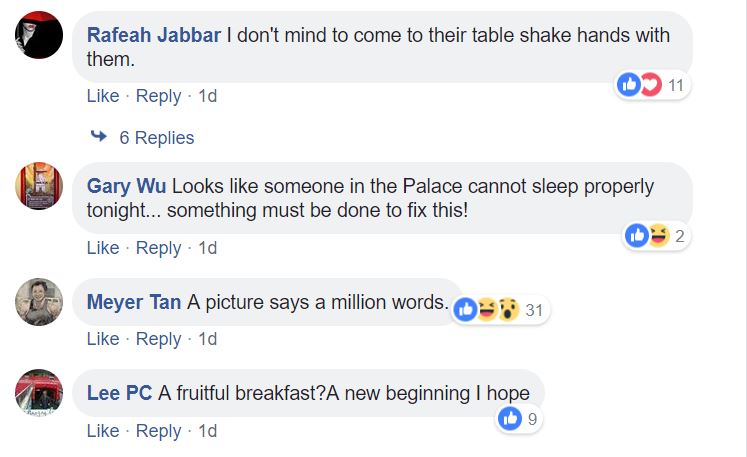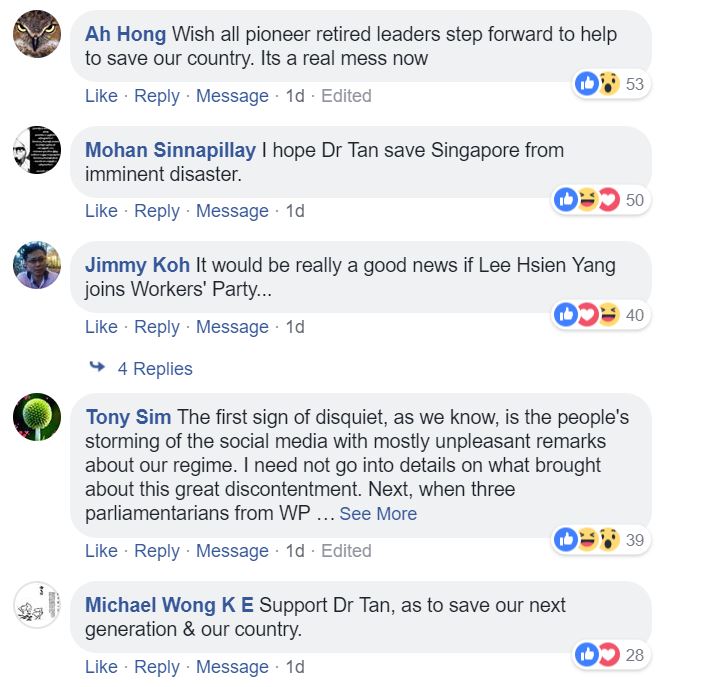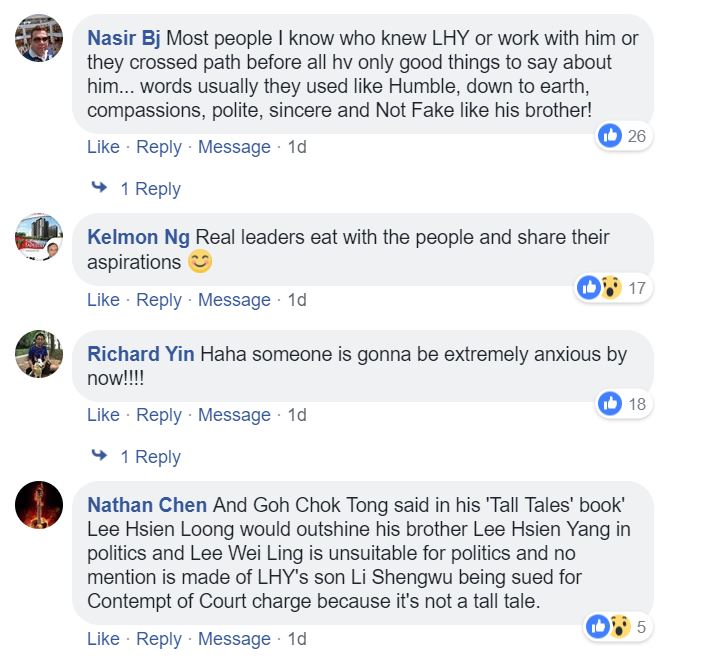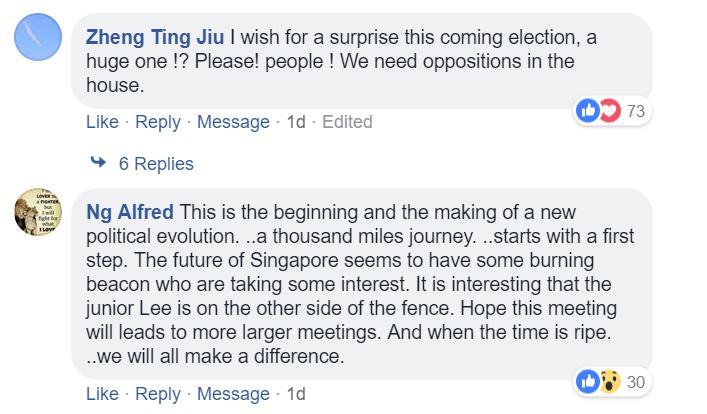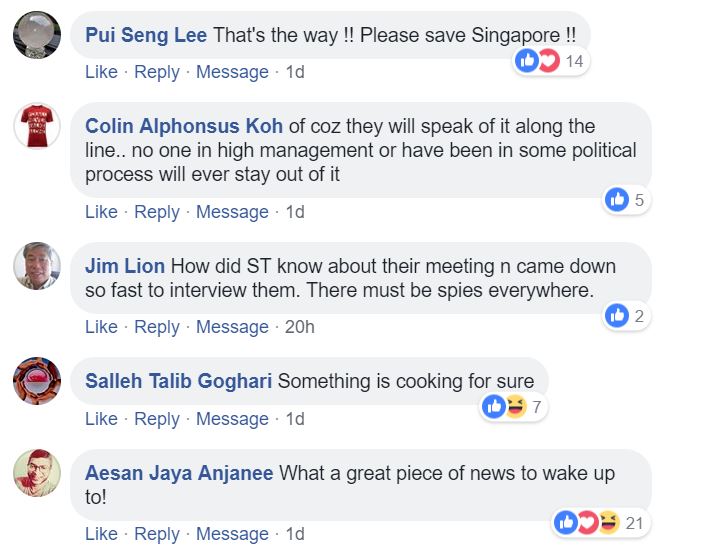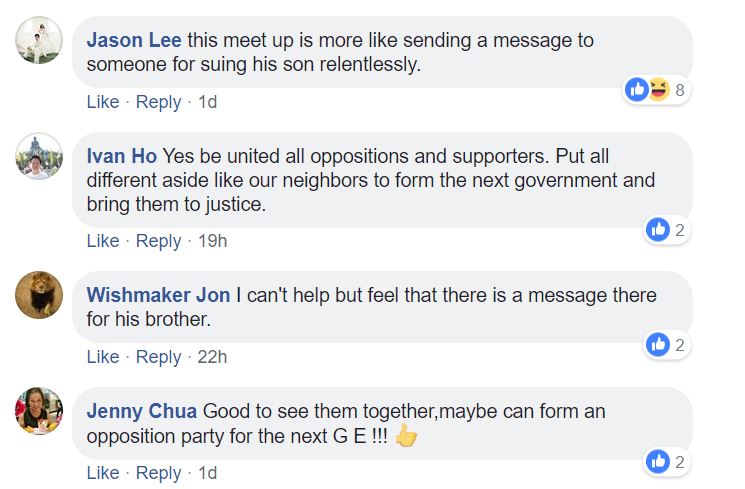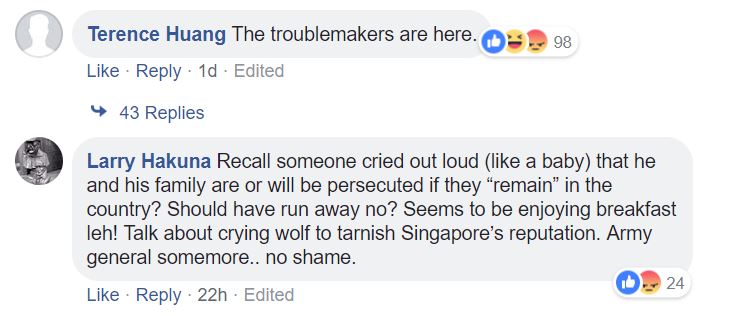 https://theindependent.sg.sg/tan-cheng-bock-and-lee-hsien-yang-have-breakfast-together-at-west-coast-hawker-centre/Follow us on Social Media
Send in your scoops to news@theindependent.sg