International news organisation Bloomberg misidentified Singapore politician Tharman Shanmugaratnam as "Singapore Prime Minister" in a recent interview. An eagle-eyed viewer spotted the glaring error in an interview that went live on Bloomberg's news channel on 12 Oct.
Tharman Shanmugaratnam is, in fact, one of Singapore's two Deputy Prime Ministers, along with fellow DPM Teo Chee Hean. Singapore's current Prime Minister is Lee Hsien Loong – the eldest son of the nation's founding Prime Minister Lee Kuan Yew.
Shanmugaratnam, who was interviewed by Bloomberg while he was at the IMF-World Bank meetings that were held in the Indonesian resort island of Bali last week, spoke to the US news agency about the emerging market rout, their dependence on the U.S. dollar, China's label as a currency manipulator and his outlook for the global economy:
https://www.youtube.com/watch?v=Wo7YOEBmazM
While the image capturing the title error only shows a partial capture of the full screen, the standee behind Shanmugaratnam helps identify that the interview was conducted by Bloomberg.
Further, a look at Bloomberg's live news throughout the day today shows that the organisation uses the same colors and font styles when introducing other interviewees on its channel, thereby helping to identify that the organisation that made the error is indeed Bloomberg: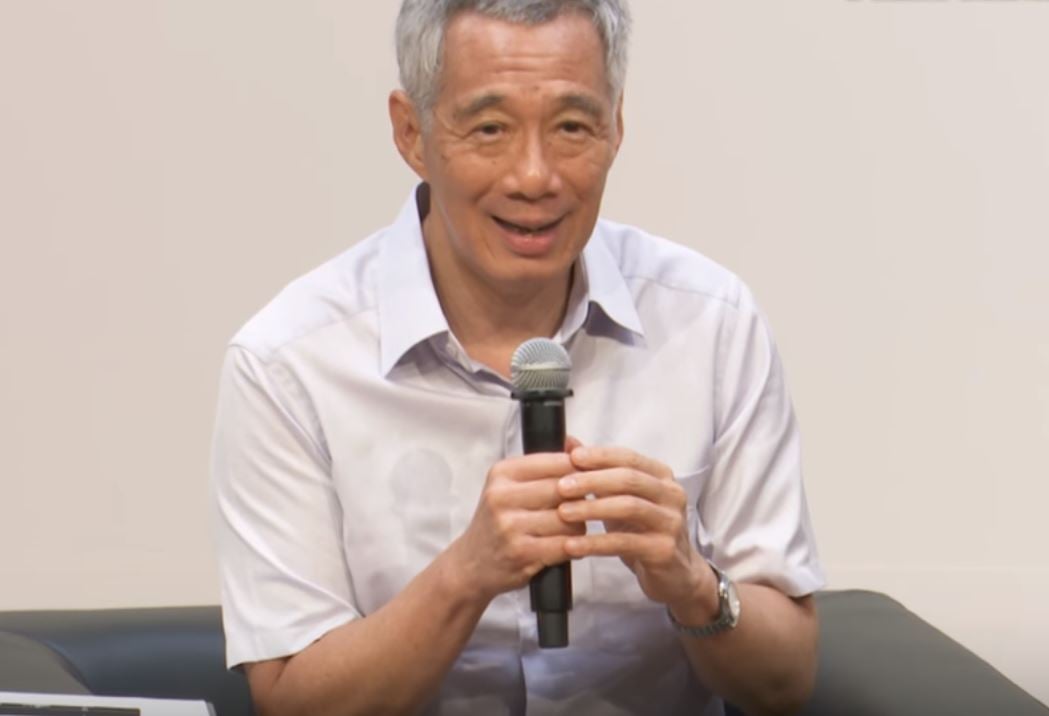 Bloomberg appears to have wiped its content from the error. A glance at Bloomberg's main site and the interview segment with Shanmugaratnam that is available online now correctly refers to the ruling party politician as the DPM.Follow us on Social Media
Send in your scoops to news@theindependent.sg