Concerns over whether Singapore Power Group (SP Group) had been overcharging consumers for electricity tariffs are circulating online, after competitor Tuas Power began offering electricity tariffs at a sizeable 21 per cent discount.
Earlier this year, the Energy Market Authority (EMA) opened up the electricity market and allowed households and businesses to opt out of SP Group services and choose their preferred electricity retailer.
This is a marked change from the past, when households and businesses had no choice but to use the services of SP Group. A corporatised entity of the former electricity and gas departments of the Government's Public Utilities Board (PUB), SP is wholly owned by sovereign wealth fund Temasek, which in turn is wholly owned by the Singapore government.
From April this year, residents and businessowners at postal codes between 60-64 were allowed to choose their electricity retailer in the open market. The Open Electricity Market is gradually being rolled out to other zones as well.
After the electricity market monopoly by SP Group was broken, Tuas Power entered the fray. Interestingly, Tuas Power is now offering a much lower electricity tariff of 21% off the regulated tariff from SP Group: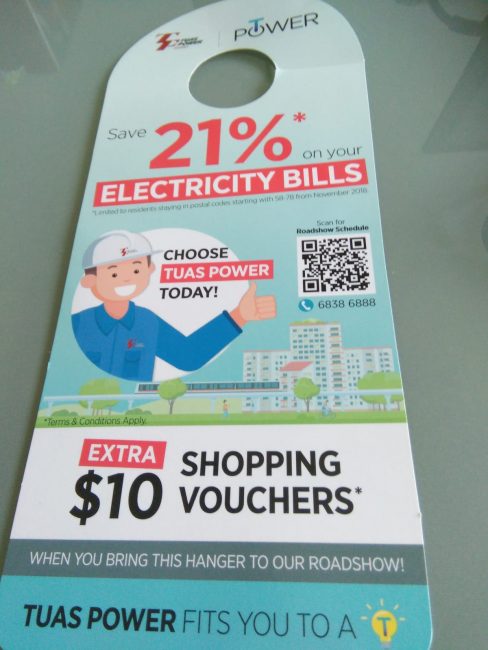 Originally owned by Singapore, Tuas Power was sold to the Chinese by Temasek a decade ago.
After Temasek sold Tuas Power to Chinese energy conglomerate China Huaneng Group's (CHNG) subsidiary SinoSing Power for S$4.235 billion in 2008, the company was restructured and transferred to Huaneng Power International, Inc.
Follow us on Social Media
Send in your scoops to news@theindependent.sg