Facebook user Jovis Teo shared his experience of how he was harassed by a Caucasian man after he delivered food to another resident at Oxley Residences. The Ang Moh accused Teo, a Deliveroo rider, of speeding in the compound of the private condominium and went on to damage the rider's personal properties.
https://www.facebook.com/jovis.teo.5/videos/pcb.1058590834315108/1058590720981786/?type=3&theater
Teo's post has gone viral with over 3,500 shares, with most commenters sympathising with Teo and berating the Ang Moh (Caucasian). Some chastised the police for not doing enough for the Deliveroo rider.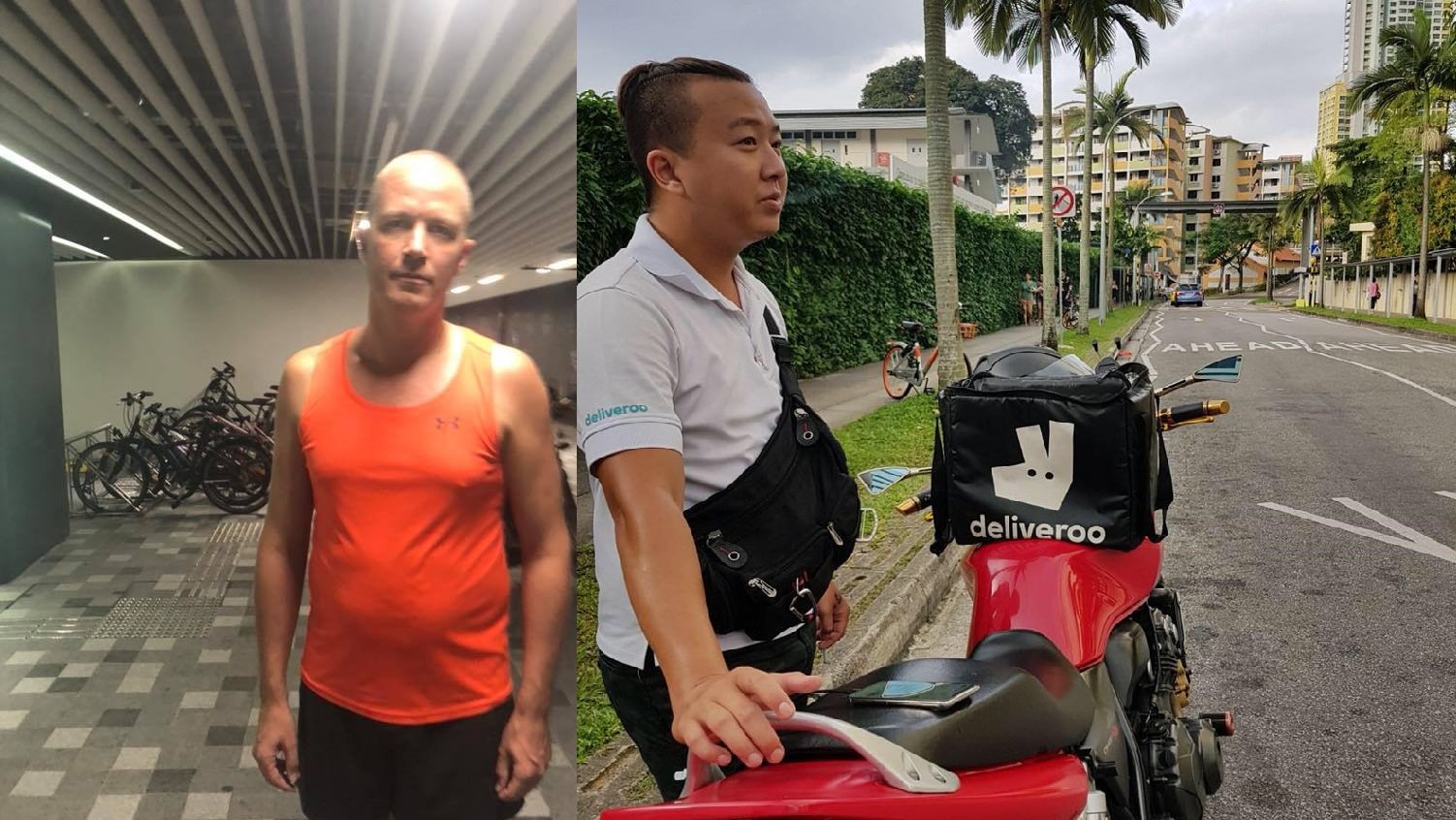 Teo describes the incident as such in his post:
"To all brothers and sisters, I was delivering my order to a customer staying at 51a Oxley Road, Oxley Residences at about 7.25pm on 22/9/2018. This Ang mo guy was siting on the floor near the black pillar in the video with his two kids. After I delivered my order, I came down and wanting to proceed to my next order. This guy sprint to my bike and stopped me and started shouting vulgarities at me claiming that I was speeding in the condo compound. I was shocked as I did not speed and was not even near them but I kept my cool. Not saying a word to him. He suddenly took my thermal bag which was place on my bike's tank containing my iPhone X, raincoat, portable charger and a water bottle, and throw it high up in the air. I was mad, we started arguing. He then told me to pick the bag myself if I want it.

Upon picking it up, my iPhone screen was cracked and portable charger is damaged. Even my water bottle plastic cap is damaged (imagine the impact).

The video below is taken after I picked up my stuffs. At the point of time, I assumed his Wife came back in a taxi, he then pass the kids to the Wife and came taunting me to beat him if I want. I did not touched him and called the police.

The police could not do anything and he did not want to pay for the damage done. So I was advised to go to the states court to do a civil suit. Everything is captured as there's CCTV in the condo.

Please help to spread the word. I was so disappointed because I know I did not do anything wrong and now I have to spend time and money to find a lawyer and repair the damages done just because the guy (with speed cam eyes) just feel that I was speeding and harassed me."
https://www.facebook.com/jovis.teo.5/posts/1058590834315108Follow us on Social Media
Send in your scoops to news@theindependent.sg 
No tags for this post.