If the thought of doing the same thing for the upcoming Christmas holidays makes you feel like stifling a yawn or heaving a sigh, and if you are dreading the countless parties, preparations for parties and post-party clean-up sessions (not to mention the frenzied gift-buying that always accompanies the season), you are more than likely nurturing a secret, fervent desire to just get away.
The idea of spending Christmas elsewhere, possibly doing "non-Christmassy" things in a foreign setting, might seem strange to some. However, it might be just the thing you need to feel invigorated and refreshed before welcoming in the new year.
Why not take the leap? Christmas is not just about Christmas trees, lights, carols and presents. It is also about making memories. Go alone for complete solitude, travel with a partner, set out for adventure with friends or do something excitingly different with family.
If you long for something exhilarating this Christmas, you don't need to look further than your home continent of Asia. Flights around are fairly affordable, and they won't take more than a few hours.
We've compiled a list of non-traditional, ultra-adventurous activities that can knock your socks off and replace your usual Christmas routine.
1. Skydiving in Pattaya, Thailand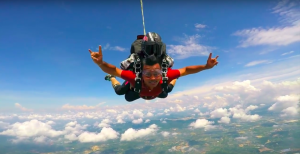 We're starting big – why not spend your Christmas holidays free falling 13,000 feet from the ground above stunning turquoise waters?
You don't have to look further than Southeast Asia when contemplating a skydiving expedition. Get your adrenaline fix in Pattaya, Thailand. Enjoy a 20-minute scenic flight up to 13,000 feet, jump off and experience both a rush and carefree bliss as you free fall for 60 seconds back down to 5,000 feet, where you will drift safely back to the ground for five minutes.
When your feet are back on solid ground, we guarantee that you will feel like a brand new you!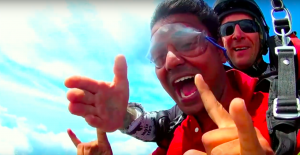 Where to go skydiving: Pattaya, Thailand
Check out: Thai Sky Adventures
How much will it cost you: A tandem skydive (diving with an instructor) costs THB 10,950 (SGD 460) per person, though the price does drop slightly if you book as part of a bigger group.
For those already qualified and using their own gear, jump tickets start from just THB 750 (SGD 32) to jump from up to 5,500 feet. You can jump from over 9,000 feet for THB 950 (SGD 40) and over 11,000 feet for THB 1,100 (SGD 47).
Flights from Singapore to Pattaya and back start from SGD 390.
2. Rock climbing in Yangshuo, China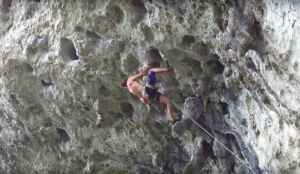 Explore Yangshuo, China, a rock climber's paradise. Yangshuo is made up of hundreds of small, beautiful mountains called Karst peaks, all made of limestone rock, dolomite and gypsu. The climate in Yangshuo gets colder as November comes around, with temperatures dropping to a lovely 15 degrees Celsius at night.
Rock climbing enthusiasts around the world swear by Yangshuo's climbing routes, especially the notorious wall at The Moon Hill (Yue Liang Shan), one of the major scenic and iconic climbing spot in Yangshuo, as well as Swiss Cheese Wall, which is aptly named for its distinctive holes, crags and scars.
It is recommended that you wake up early to catch the sunrise in Yangshuo, which casts gorgeous rays of light over a stunning view of mountains covered in a sea of mist.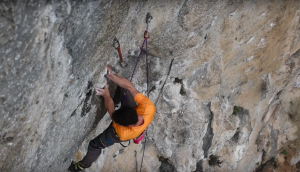 Where to go bungy jumping: Yangshuo, China
Check out:  Mountain Project
How much will it cost you: Check out this website for different climbing outfits offering  rock climbing in Yangshuo. Contact them directly for prices!
Flights from Singapore to Guilin and back start from SGD 547.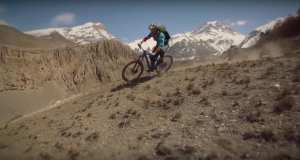 The land of snow-capped Himalayas, yaks, yetis and sherpas is the perfect, craggy terrain for world-class mountain biking.
There are two contrasting trails to choose from – bike down the breathtaking, lush hills surrounding the Kathmandu Valley, where Kathmandu City – a UNESCO world heritage site filled with hundreds of medieval temples, palaces, shrines and statues dotted around the narrow streets – lies.
The second trails on offer is the wild, arid Kali Gandaki Valley in the remote Lower Mustang region. Following an ancient trade route between Nepal and Tibet, we will ride through the world's deepest valley on the foothills of some of the tallest mountains on Earth.
Get up close and personal with Mount Annapurna and trace the ancient trade routes between Nepal and Tibet.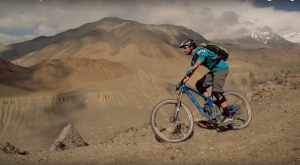 Where to go mountain biking: Kali Gandaki Valley, Kathmandu, Nepal
Check out:  Sacred Rides
How much will it cost you: Contact Sacred Rides for different packages. Prices change depending on the trail chosen and the number of people participating.
Flights from Singapore to Kathmandu and back start from SGD 909.
4. Snowshoeing in Hokkaido, Japan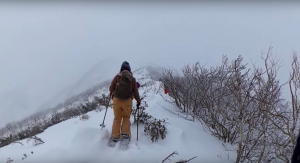 If you're dreaming of a white Christmas, you don't need to go as far as Europe or North America for your snow fix. Asian neighbour Japan has the perfect setting for an adventurous winter wonderland, with snowboarding, snowshoeing, skiing and ice fishing activities on offer.
Choose from an array of incredible routes at some of Hokkaido's most iconic locations, such as at Lake Mashu's crater rim, at Lake Shikotsu to reach frozen waterfalls and for deer spotting, and at Notsuke Peninsula, a wildlife spotting mecca in winter.
Ask about Hokkaido's "secret routes" to frozen waterfalls and steep ice faces of glaciers, and end your snowy adventure with a relaxing dip in Hokkaido's legendary hot springs.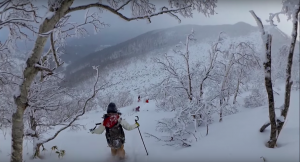 Where to go snowshoeing: Hokkaido, Japan
Check out:  Hokkaido Nature Tours
How much will it cost you: Contact Hokkaido Nature Tours for a quotation. They offer different snowshoeing trails and packages.
Flights from Singapore to Sapporo and back start from SGD 986.
5. Bungy jumping in Macau, China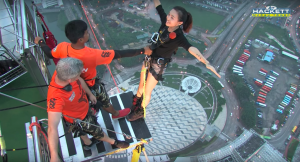 If an adventure in nature does not suit you, yet you crave for that adrenaline-pumping sensation anyway, bungy jumping off the Macau Tower in China will fulfill your ultra-adventurous, inner daredevil needs.
Experience the ultimate adrenaline rush as you brave the world's highest commercial bungy jump – diving 764 feet (233 meters) from the top of China's Macau Tower.
As you freefall all the way down, take in the unbeatable views over Macau and the Pearl River Delta. If you're too busy with your death-defying fall, you can upgrade and rent a GoPro camera or purchase an HD-quality video of your jump.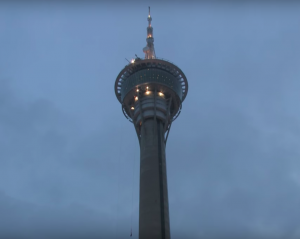 Where to go bungy jumping: Macau, China
Check out:  Viator
How much will it cost you: Prices for this insane adrenaline rush start from SGD 630.
Flights from Singapore to Macau and back start from SGD 422.
Dare to do something else this holiday season. Conquer old fears and make new memories!Follow us on Social Media
Send in your scoops to news@theindependent.sg