The lights, the sounds the festivities; the holidays aren't just for the kiddies. Singapore's seniors deserve to have just as much fun as anybody else this coming Christmas. And when they hear what Singapore has to offer this holiday season, they'll be the ones dragging you and the rest of the family out of the door.
The holidays are all about family time, and not going out to see the sights would be quite the crime. You're lucky – everyone, from the children to the elderly members of your family, has something exciting to look forward to. Singapore has been preparing a dazzling array of Christmas activities and a wondrous holiday feast for the senses – light shows, musical performances, theatre shows, wildlife exhibits and more.
We've put together an intriguing list, not for presents but for holiday events you don't want to miss. So read on and tell your elderly family members and friends, or better yet, surprise them with a day (or night) of Christmas cheer and festivities.
1. Les Petits Chanteurs de Saint Marc – a musical evening of holiday carols and Disney favourites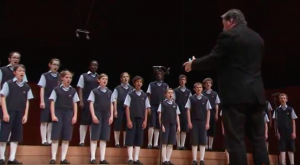 Treat your seniors to an auditory feast and amp up the festive feeling – The Saint Marc Children's Choir and their melodic voices will serenade you in English and French with classic Christmas carols and Disney favourites.
The musical performance, delivered by Licha Stelaus Productions, will be a Christmas delicacy to your ears. Dress up for the night, prepare for that warm, Christmassy feeling, and enjoy a rich, sophisticated theatre experience.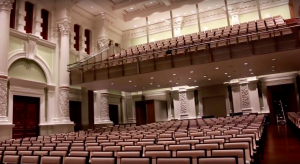 Where: Victoria Theatre and Victoria Concert Hall
How much: $58-$98
2. The Luminarie at the Christmas Wonderland, Gardens by the Bay – an enchanting festival of light sculptures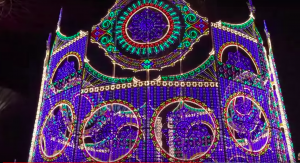 Handmade by Italian craftsmen from white wood from the south of Italy, the magnificent luminarie light sculptures with their beautiful architectural design will send your imaginations soaring and make you shake your heads in utter amazement.
The already amazing Gardens by the Bay is transformed into a whole new world – the Christmas Wonderland, with delights like Southeast Asia's largest luminarie mirror maze and a world-class magical experience with illusionist Rob Lake. At the Christmas Wonderland, everything is bright, shiny and heartwarmingly Christmassy.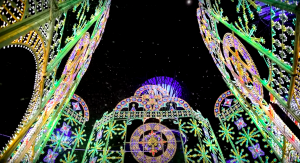 Where: Gardens by the Bay
How much: $4
3. A $ingapore Carol – a musical theatre experience with a twist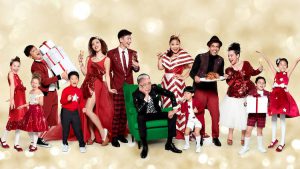 The well-loved Christmas classic by Charles Dickens, A Christmas Carol, is getting reinvented with a local twist in this W!ld Rice production. The musical performance features a multi-millionaire Singapore Scrooge who gets unexpected visits from three spirits trying to warm his cold, bitter heart during the holiday season.
Chase the "Bah humbag!" feelings (and any other bad, non-festive vibes) away this Christmas – take the whole family out for a fun theatre performance and make the afternoons or the evenings sparkle with holiday cheer.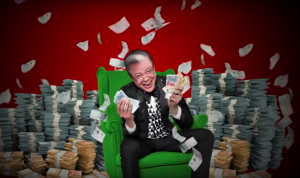 Where: Victoria Theatre and Victoria Concert Hall
How much: $45-$80
4. Christmas at ArtScience Museum – an adventure of learning, where art meets science

Curiosity and a desire to learn are present in all of us. The ArtScience Museum, with its fascinating interactive exhibitions, is a wonderland for the mind where you and your family members, young and old, can lose yourselves in the experience of learning.
Christmas is coming to the ArtScience Museum. In Future World's festive installation, Sketch Christmas, dear old Santa Claus himself digitally delivers presents with a single screen tap. There are other intriguing exhibitions on show that you must visit – Minimalism: Space, Light, Object, an exhibit that showcases a huge range of minimalist art; All Possible Paths: Richard Feynman's Curious Life, for insight into the Nobel Prize winner's brilliant mind; and Future World, where art, science, magic and metaphor merge through a collection of cutting-edge digital installations.

Where: ArtScience Museum, Marina Bay Sands
How much: $92 for an all-access family package (for Singaporean residents; covers 2 adults + 2 children). View this page or contact them for other prices and packages.
5. True Colours at Jurong Bird Park – a fascinating peek into the natural world

Everyone loves penguins. They are cuddly-looking, plump, and have a signature walk – the waddle. Take the family out for the day at Jurong Bird Park, where you can learn more about different fascinating bird species and get up close and personal with them.
Penguins are preparing to steal the show during the year-end holiday festive season at Jurong Bird Park. Learn all sorts of interesting, in-depth information about these curiously flightless birds, and finally discover why the funny-looking, tuxedoed creatures are black and white.
Jurong Bird Park's penguin specials start tomorrow, November 17, and will run until December 30, 2018.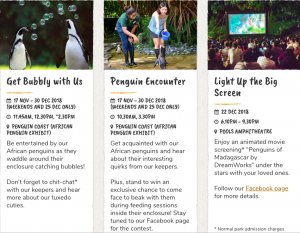 Where: Jurong Bird Park
How much: $30 for adults and $20 for children
So there you have it – five cool holiday events
For everyone to enjoy, from the kids to the grandparents
Treat the whole family to a day or night of Christmas cheer
And make the holidays the most magical time of the year!Follow us on Social Media
Send in your scoops to news@theindependent.sg