When two tech giants and founders of billion-dollar companies, talk about automation and its seismic impact on the job market, you have to sit up and take notice. Very recently, both Bill Gates and Mark Zuckerberg spoke about the huge changes the robot revolution is likely to bring in.
In just numbers, according to Forrester, robots are expected to create 15 million new jobs in the U.S. over the next 10 years, as a direct result of automation and artificial intelligence. The downside: robotics will also kill 25 million jobs over the same period.
Any industry that requires actions to be performed within a set paradigm will lose jobs to machines. While it isn't all gloom and doom just yet, it is best to be prepared for the future and find out if your job is at risk and start upskilling now.
Read on to find out if your profession is amongst the ones that is most likely to be taken over by a machine.
1. Retail
Cashiers, one of the most easily automated jobs around, are being replaced by automated check-out lines, sales people are becoming dispensable with touch screens helping people find what they need, and very soon aisles will have lesser human and more robotic presence to help you spot your requirements.
Even labour intensive jobs in retail like storage and stacking shelves will find themselves taken over; after all, robots don't get bored or get a crick in the back! Specialised retail jobs, take pharmacists for example, are also at a risk of being robotised. There has already been a successful 'robot pharmacist' trial where the 'automated one' prepared thousands of correct prescriptions!
Related: Don't Make These 7 Common Mistakes That Can Derail Your Career as a Manager
2. Sales
Sales is another high risk area. With jobs of commodity salespeople, food service, and parts of hospitality being as mundane and repetitive as possible, little wonder that they are perfect fodder for robots. So unless what you are selling is laced with huge doses of emotion, it's time to move on. The product that you are selling according to set specifications will soon be peddled successfully by a machine.
3. Drivers
With taxi drivers already on the verge of being ousted with trial after trial of self-driving cars, next is the turn of long distance travel. Truck drivers going long distances on highways (these roads are easier to navigate than congested city routes) will soon find themselves twiddling their thumbs because a fully automated creature who doesn't need any sleep fits better behind the wheel.
Related: 10 Ways to Increase Productivity and Shorten Your Work Hours
4. Soldiers
Okay, so scenarios from 'The Rise of the Machines' may be far away but apply the theory to real life and our soldiers will be looking for different occupations. With politics and public opinion weighing in so strongly about human lives being wasted in conflict, robot soldiers are very close to reality now. Governments and generals will now be able to deploy in high risk areas without the danger of human casualties and public backlash.
5. Rescuers
Firefighters, rescuers, first aid armies – all jobs that are extremely dangerous can and will go. Robots can be taught to analyse the dangers of a situation, whether it is a fire or a natural calamity, and further directed to take over the rescue operation. The greatest casualty of this take over will be the stylish image of the firefighter!
Related: 7 Careers Where You Can Earn More Money Than Your Regular Job
6. Writers
Since machines have been taught to read and analyse data and images, writing has become a piece of cake. No longer will it be the exclusive domain of the bespectacled one – whose eyesight will also soon be corrected by robotic surgery, by the way! We are talking robots taking over sports writing, financial writing, reports based on data, journalistic writing, and doing automatically generated news stories. Creative writing may be the only safe form of writing, for a while, till the bots are taught how to 'feel'!
7. Lawyers and paralegals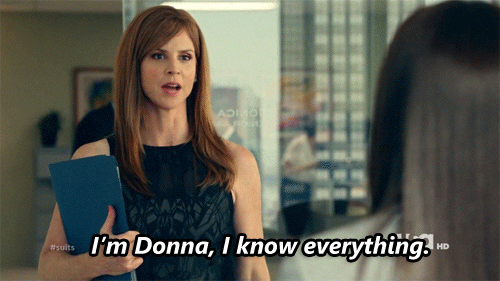 Can lawyers and paralegals find a way to argue their way out of this? Maybe their robotic replacements can fight their cases. With law being 'by the book', it is a matter of time before paralegals, legal aides, and finally lawyers find themselves competing with automated law firms. As of date, basic contract analysis at law firms have been dealt with using software that takes only seconds to do what human staff would take days to do.
Related: Best First Jobs or Internships to Have in 2017
8. Professors
Earlier it was thought that jobs requiring less education are at a higher risk of automation. Now with machines threatening white collar jobs all the way from writers to lawyers and doctors, can professors be far behind? Though it is impossible to replace the joy of human interaction, this is only logical since the essential service they provide (teaching) is actually very easy for a robot to take over. On the brighter side, students won't be reprimanded for yawning their way through a boring lecture!
10. Accountants and bookkeepers
Number crunching is the name of the game, and no one does it better than the automated lot. So accountants, auditors, bookkeepers, and people working the financial markets might as well start considering alternative occupations. With basic tax preparation software already being sold online, going the whole hog is not too far behind. Robo-accounting is not a fantastic idea anymore; those numbers are getting crunched, along with your jobs!
Related: 5 Upcoming Sectors in Singapore and Where to Get Trained in Them
11. Doctors
Radiologists, diagnosticians, surgeons, and pathologists have already been put on alert since robots have been beating them at their game for a while now. After all, when you are competing with an ultra-precise robot surgeon, there is not much scope, is there? The precision and accuracy they represent, along with the fact that they don't need to work in shifts, is quite the winner! Maybe the robo-docs won't be holding your hand any time soon, but they will definitely be doing everything else that is required. Empathic health care will still be around though, so take heart.
Don't miss out on our other career-related posts:
The post 11 Jobs That Are Most Likely to Be Taken over by Robots appeared first on BankBazaar.sg.
BankBazaar.sg is a leading online marketplace in Singapore that helps consumers compare and apply for the best offers across all financial products: personal loans, home loans, credit cards & investments.
Like BankBazaar Singapore on Facebook to discover tips, clever hacks, and deals to save and earn you more money.
Source: BankBazaarFollow us on Social Media
Send in your scoops to news@theindependent.sg