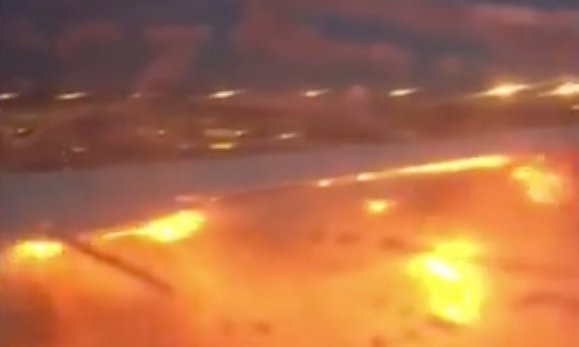 Changi Airport announced in their Facebook that a Singapore Airlines flight (SQ 368) bound for Milan returned to Changi Airport at about 6.50 am this morning (27 June) due to an engine oil warning message. The flight had departed from Changi earlier at about 2.25 am.
"When the aircraft landed at Changi Airport Runway 2, the engine caught fire but it was extinguished within minutes by the Airport Emergency Service team which was already on standby," said the Airport's social media manager.
All passengers and crew on board disembarked safely, and no injuries were reported.
"The affected aircraft has been towed away and the clean-up of Runway 2 is underway," the social media manager added.
Several people who commented on Changi Airport's Facebook post, praised the captain and the crew of the flight for their quick actions in averting what could have been a tragedy.
Facebook user Jenny Chia said: "Thanks to the Pilots decision to turn back to Singapore airport after detecting something is not right…everyone are safe…good job!"
Another user, Edna Velasco-Lorna Santos said: "That's the reason why Changi Airport is #1… good job Changi Airport!!!! Kudos to the captain and crew …"
Youtuber Neelakuyil had earlier released a video of the engine fire on the Singapore Airlines flight.
[fvplayer src="http://youtube.com/watch?v=-90QTNgkeIg"]