Facebook user Shane Yan shared a heartbreaking story a Grab driver told her recently, about how his son scored well in his O-Levels but doesn't dare tell his friends since two of his friends committed suicide at the tender age of 12 after not scoring well in their PSLE exams.
Yan shared on social media that the Grab driver told her and her husband, "My son didn't dare tell his friends he scored well in the O level examinations for fear that his friend would be upset"
When Yan's husband, asked why the driver's son is uncomfortable to share his results with his peers, the driver explained:
"His primary school friend was one point away from passing and he took his life. It is the second time now…my other son's friend took his life in primary school too…It is no joke these days…children today cannot take the stress and pressure.
"My son's results was unexpected because he was failing all the way. I was so afraid my son would do something silly on the day of the results that I had to keep reminding him that it doesn't matter if he fails and it is more important that he comes home."
Yan's post began trending after it was posted online last Friday, with over 200 reactions and over 100 shares so far.
Netizens responding to Yan's post said that examinations that place unduly high pressure on young students should be eradicated and opined that students should be encouraged that life is more than just a paper chase game: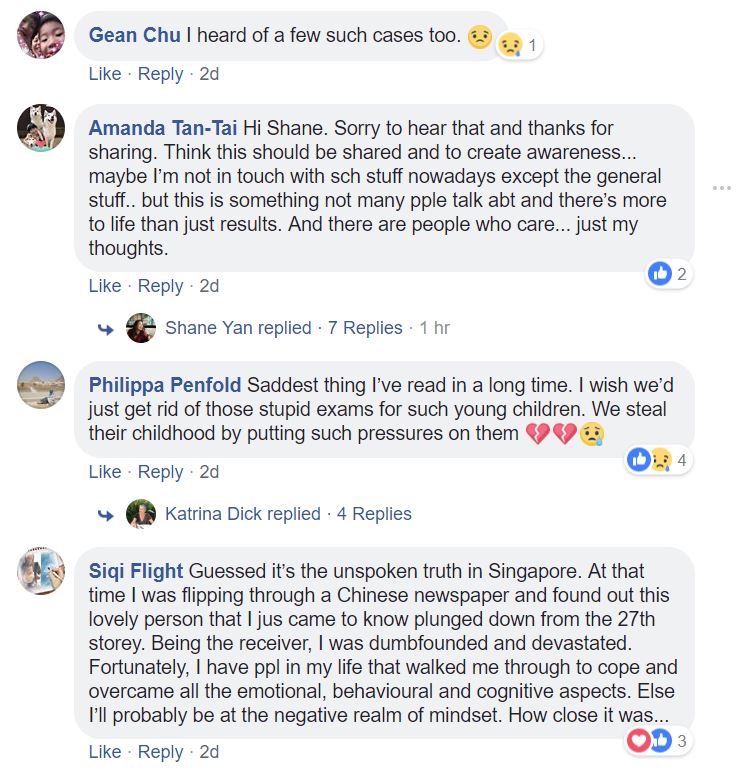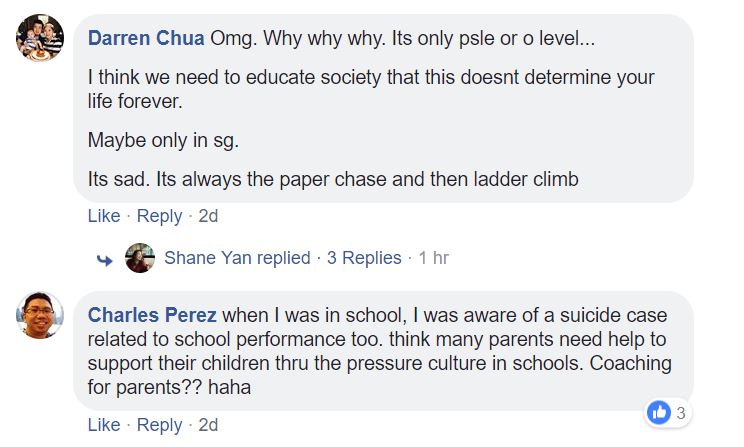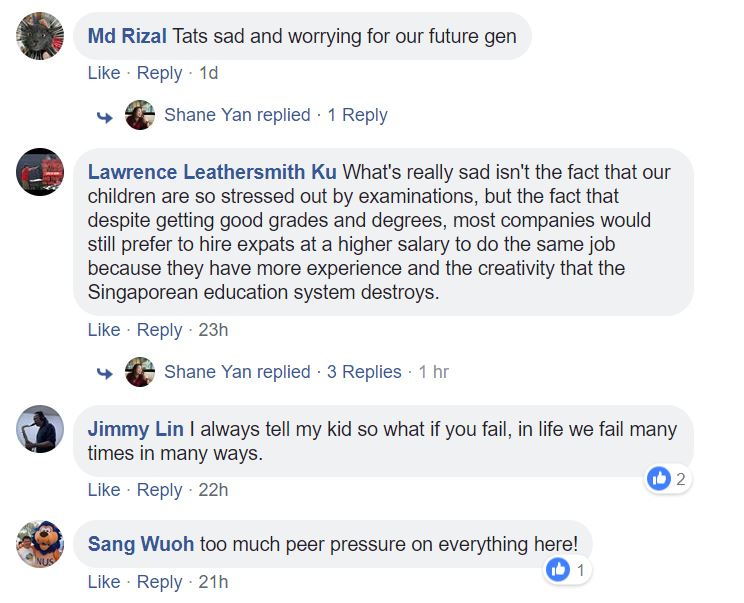 This conversation that transpired in the Grab car was heartbreakingGrab driver: My son didn't dare tell his friends he…

Posted by Shane Yan on Friday, 31 August 2018
Follow us on Social Media
Send in your scoops to news@theindependent.sg 
No tags for this post.