For a country with a dominant political party, the People's Action Party (PAP), which has ruled Singapore unchallenged for over five decades, Singapore does have pretty exciting election twists and turns.
In 2020, amid pandemic lockdowns, we had an election where the Worker's Party (WP) managed to win another Group Representative Constituency (GRC) in the form of Sengkang and held on to Aljunied GRC despite the bad press of the town council management.
Then a member of the WP, Raeesah Khan, was still popular despite some misguided social media posts she had made, and she was voted into power. Of course, fast forward a few years, and it turned out that she lied in Parliament and continues to be an albatross around Leader of the Opposition Pritam Singh's neck despite the fact that she got off with a fine and is no longer in politics.
While Mr Singh defended himself valiantly in the Committee of Privileges (COP), which was convened to investigate Ms Khan's lies but with time seemingly spent disproportionately on Mr Singh, it is apparent that Mr Singh is not off the hook. The police may still find him guilty of a criminal offence that could destroy his political career. The timing of when this could possibly happen is anyone's guess, but the general elections are coming up. Could this annihilate the WP stalwart ahead of the elections?
This betrayal by one of their own, in the form of Miss Khan, could be why the WP is now publicly cagey when dealing with internal party matters. After all, once bitten (and in the case of Mr Singh, the bite is still about to rupture anytime), twice shy. Is this why the WP has taken decisive action with Daniel Goh and remains mum about it?
Watch this space.
Closer in time, however, is the Presidential election. For a position meant to be above party politics with no real political power, this election sure has generated a lot of political drama.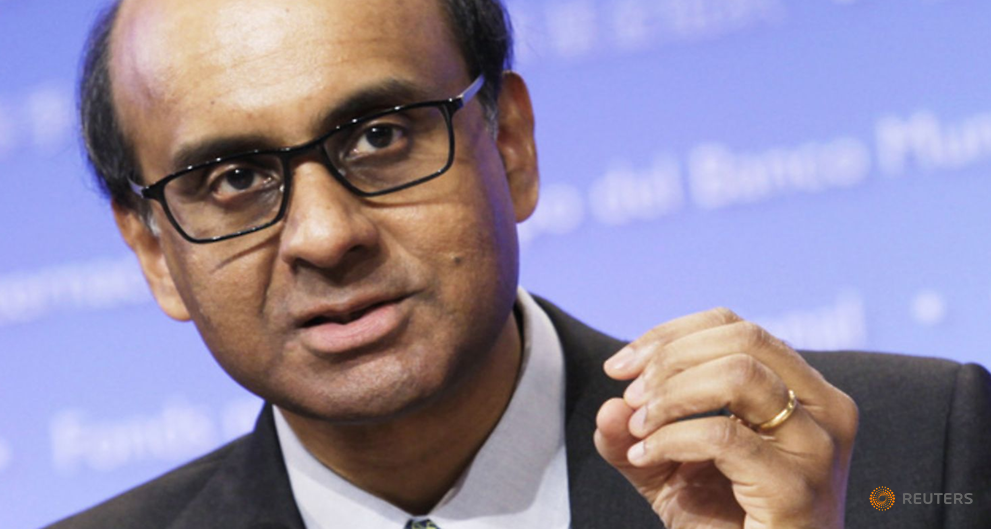 Last week, the popular senior PAP figure, Tharman Shanmugaratnam, announced his intention to run for the office of the Elected President (EP). Mr Tharman has long been a popular grassroots figure. Seen as a capable politician, many had wanted him to be Prime Minister despite him repeatedly quelling such speculation.
In many ways, Mr Tharman for EP will neatly end such rumours. The EP is a politically benign position for the PAP. While it has prestige, pomp and pageantry, it is a figurehead position with no political challenge. It is well remunerated. Perhaps an attractive trade-off for not engaging in political hot potatoes? A fair exchange for political neutralisation without overtly losing face?
Who knows?
Mr Tharman's candidacy is neat in that he is popular, and the fact that he has stepped forward could mean hope for the powers that be that no one would want to challenge him, believing that it would be pointless. He also has years of political experience and impressive credentials. Most importantly, he is also a minority candidate and the EP rules were changed the year Dr Tan Cheng Bock wanted to contest the EP to safeguard the position for minorities in Singapore, leading to a walkover for Madam Halimah Yacob.
With him ticking all the right boxes, was there a calculated hope on the part of all involved that Mr Tharman would not be challenged?
Alas, if such hopes were indeed harboured, they were dashed when an apparently just as well-qualified (on paper) candidate, in the form of George Goh Ching Wah stepped into the fray. The glaring thing that works against Mr Goh is that he is not a minority. However, if Mr Tharman and Mr Goh go head to head and Mr Tharman wins, this will put an end to the PAP's justifications that the EP has to be reserved for minorities because Singaporeans are not ready to vote for minorities in key positions.
What then?
Perhaps, the PAP will then argue that the EP is not really a power position, and the argument that Singaporeans are not ready for a non-Chinese Prime Minister still stands. Indeed, the social media prolific Madam Ho Ching has already tried to hammer home the point on Facebook subtly – saying that the EP is not meant to be an independent voice. While Madam Ho holds no elected office, she is the wife of Prime Minister Lee Hsien Loong and is widely seen as a power broker in Singapore. Is she acting as the Government's soft mouthpiece on various political issues?
By saying that the EP is not an independent voice, she is lending credence to the long-held belief that candidates for the role have to be seen as friendly to the establishment and PAP-approved and/or affiliated. Despite the fact that candidates have to resign from the PAP before contesting, they are still seen to be a part of the PAP power base. Was this why former EP, Ong Teng Cheong, found himself ostracised when he apparently challenged the power base by asking for details on the national reserves? Did the power base feel betrayed that one of their own appeared to be turning against them? Mr Ong clearly saw things very differently as he merely wanted to do what he perceived was his job.
Fast forward some years, rumour has it that Tan Cheng Bock was blocked from contesting by the rule changes as he was not perceived to be establishment-friendly anymore despite having once been a senior member of the PAP.
Whether this has any fragment of truth is anyone's guess.
But one thing is clear, although Mr Tharman is a very popular figure, and no matter how he distances himself from the PAP, he will always be seen by many as part of the ruling party. Mr Goh was trying to capture this sentiment when he announced his own bid to be a candidate for PE2023.
Send in your scoops to news@theindependent.sg