Lee Hsien Yang puts up another FB post despite already receiving POFMA correction direction, says he stands by his post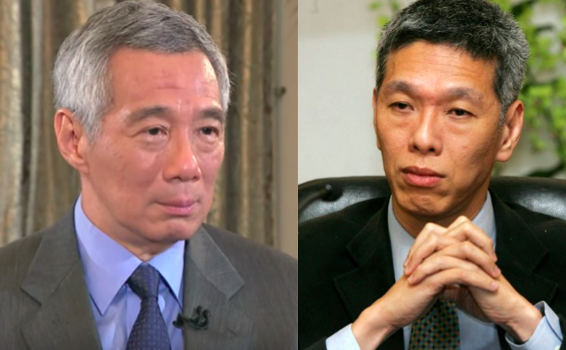 SINGAPORE: Despite being issued with a POFMA correction direction earlier today, Lee Hsien Yang put up another Facebook post standing by what he said.
On Tuesday (Jul 25), the government issued a correction order under the Protection from Online Falsehoods and Manipulation Act (POFMA) to Prime Minister Lee Kuan Yew's son, Mr Lee Hsien Yang, for alleged falsehoods made in a Facebook criticising his estranged elder brother, current PM Lee Hsien Loong. The POFMA Office said that the younger Mr Lee's post, which was published two days prior, contains "false statements of fact" pertaining to the Ridout Road rentals and the exaggerated circulation numbers scandal involving Singapore Press Holdings (SPH).
---
Tharman says people speak Japanese to his wife, Jane Yumiko Ittogi; he explains why she doesn't speak the language
SINGAPORE: Former Senior Minister Tharman Shanmugaratnam wrote in a Tuesday night (July 25) Facebook post that people sometimes come up to his wife, Ms Jane Yumiko Ittogi, and try to practice their Japanese language with her.
He explained, however, that she does not speak the language, despite being of Japanese descent.
---
Thief steals tablet from restaurant in Bedok; owner posts video, appeals for help
SINGAPORE: A woman took to social media to appeal for help after a thief took a tablet from their Bedok restaurant, posting a video.
Ms Tran Thi Ngoc Giau wrote on the COMPLAINT SINGAPORE Facebook page on Tuesday (Jul 25) that the theft had occurred shortly after midnight at Ăn Là Ghiền, a Vietnamese restaurant located at 527 Bedok North Street 3 #01-514.
---
Man says that despite him having 3 degrees before age 30, the woman of his dreams found another guy who was taller & richer
SINGAPORE: A man took to social media asking how he could get over a woman he considered to be the perfect one for him.
In an anonymous post to popular confessions page SGWhispers, the man wrote that he "met the perfect woman, I was even lucky enough to have her consider me. But I didn't manage to secure her". He added that despite him being conferred with three degrees before the age of 30, she "picked a guy who didn't even have a degree or diploma. I try to understand why but I just couldn't".
---
Tan Chuan Jin-Cheng Li Hui affair gets mentioned on Australian game show; panellist asks "Just because you had an affair, why does it mean you have to resign?"
SINGAPORE: The scandal involving former People's Action Party Members of Parliament Tan Chuan Jin and Cheng Li Hui continues to have its moment in popular culture, with a recent mention in a long-running Australian game show called Have You Been Paying Attention? 
HYPBA? is a news and comedy show hosted by Tom Gleisner, who asks five guests about the top news stories from the previous week. "Singapore's been rocked by a rare political scandal. Why have these two lawmakers resigned?" asks the host as photos of Mr Tan and Ms Cheng are flashed on the screen.
---