The dust may have settled on the victory of the newly elected Malaysian government nearly six months after the general election, yet Mahathir and Najib are silently locked in a battle under direct public spotlight. A legacy battle is brewing between these two leaders and the current Prime Minister Mahathir Mohamad seems to be leading the way with his 20 year old trophy, the Petronas Towers or Twin Towers. This landmark has become Kuala Lumpur's default identity worldwide since it was officiated in 1998 and no other building constructed since has been able to dislodge its cemented position.
Typical of most world leaders and their thirst for glory, Najib Razak was not one to be outdone or outshone by his former mentor and present political rival. Three years after assuming premiership of the country in 2009, Malaysia's sixth Prime Minister announced a mega plan in 2012 to develop a 70 acre land area within Kuala Lumpur, Malaysia's capital city into a central financial hub called the Tun Razak Exchange (TRX).Within this financial and business hub named after the second Prime Minister of Malaysia and his late father, Tun Abdul Razak, a super skyscraper named Exchange 106 would rise 492 metres towards the sky. When fully completed, Exchange 106 would eclipse the Petronas Towers' height of 452 metres to claim its place as Kuala Lumpur's tallest landmark as well as South East Asia's tallest skyscraper.
Despite it being Najib Razak's brainchild, Exchange 106's construction is still ongoing albeit reluctantly even after the Barisan Nasional coalition government was defeated by Mahathir's Pakatan Harapan government back in May. Since claiming the nation's leadership (once again) Mahathir had been quick and decisive in doing away with projects deemed a financial strain on the country. The High-Speed Rail Link (HSR) project between Kuala Lumpur and Singapore has been temporarily shelved and the 688 kilometres long East Coast Rail Link (ECRL) contruction works with China, suspended. Yet the Malaysian government through its Ministry of Finance (MoF) had decided that it would be a sheer waste of funds and time to dismantle a skyscraper like the Exchange 106 that is almost completed.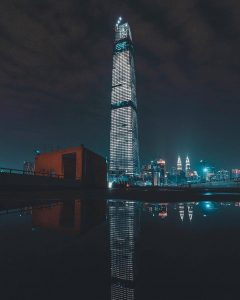 "It is better to get the building completed and owned by us than to let it be abandoned." Minister of Finance Mr Lim Guan Eng was quoted as saying. The actual cost of the entire project, however, was not disclosed although it has been claimed that a funding of about RM 2.8 billion was necessary to ensure its completion. Currently MoF owns a 51% stake in the iconic skyscraper, after buying back the shares from Indonesian-based Mulia Group. Previously the Indonesian developer had bought over the majority stake from the Malaysian government for US $168 million (RM 665 million).
The thought of having an abandoned mega construction in the very heart of Malaysia's famous capital city is most appalling as it would stand out as an eyesore. The Malaysian government would also have to incur compensation claims of about RM 3.51 billion on top of the RM 3.7 billion it had earlier transferred to Tun Razak Exchange. And so the decision to continue with the latest skyscraper was made with sheer economics in mind.
For Exchange 106 to succeed like Mahathir's Petronas Towers (lease rate is considered super prime at RM 11-12 per square feet), it too must secure full occupancy of its office space. Occupancy is slated for early 2019 and at present, it is aggressively promoting its remaining unleased space at about RM 17 per square feet, a rate many in the real estate field consider unreasonable with the prevailing over-supply of office space in Kuala Lumpur.
Nonetheless, at the end of the day, any magnificent building constructed would benefit the capital city's image in the eyes of the world. And despite its initial and usual motive of securing a legacy for the leader at the time, a majestic skyscraper erected for the country is only a finishing touch on a Prime Minister's tenure, be it Mahathir's or Najib's. The winner of the legacy race would ultimately be the leader who had been more popular and loved more. Sentiments wins in the end.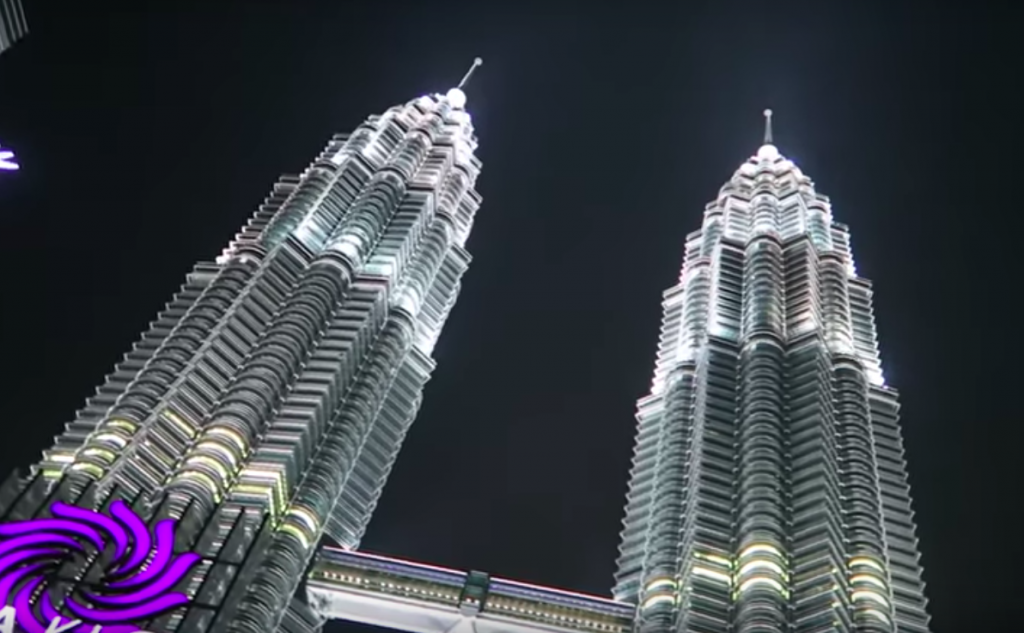 Follow us on Social Media
Send in your scoops to news@theindependent.sg