Hangeng, formerly from Super Junior and Celina Jade, a Hong Kong actress is rumoured to be getting married.
Allkpop quoted Chinese media outlet Sina on 8 Nov as saying that Hangeng and Celina Jade have began sending out wedding invitations to family and friends.
In June last year, Hangeng and Celina Jade have registered their marriage and at that time both their managements responded, "Thank you for the interest. We'll let you know if there's good news."
So far, both managements are not answering questions about the upcoming wedding.
In February 2018, Hangeng and Celina Jade went public with their relationship after meeting at an award ceremony in 2017.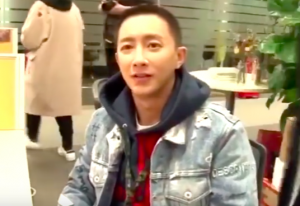 Hangeng, 35 is a Chinese Mandopop singer and actor.
In 2001, he began his career and he was picked by S.M. Entertainment to be part of South Korean boy band Super Junior which debuted in 2005.
In 2008, Hangeng was part of the sub-group Super Junior-M.
Hangeng filed a lawsuit against SME to terminate his contract on 21 December, 2009.
He then returned to China to start his solo career.
Both parties came to a mutual agreement on 27 September 2011 and Hangeng's departure from S.M. Entertainment became official.
Celina Jade, who was born as Celina Horan on 10 June 1985 is a Hong Kong actress, singer-songwriter, model and martial artist.
Globally, she is known as her role as Shado (and Mei) in the 2010s CW series Arrow.
She is known for her role in 2017 blockbuster Wolf Warrior 2 in China which is the highest-grossing Chinese film ever.
Celina Jade is of mixed parentage, her father is American kung fu star Roy Horan and her mother is a Chinese woman named Christina Hui.
Fluent in Cantonese, Mandarin and English, Celina was studying in a local Chinese school from kindergarten till high school.
In 2007, Celina debuted her acting career in Hong Kong and China.
She played the leading role in her first film Legendary Assassin together with Wu Jing. /TISG
Read also:
Former Super Junior member Han Geng ties the knot with Arrow actress Celina Jade – Singapore News 
Super Junior's Heechul unable to participate in comeback – Singapore News