The National Arts Council (NAC) has finally congratulated Eisner-Award winning graphic novelist after netizens questioned the deafening silence by the Government on Sonny Liew's success. NAC did that without mentioning the work for which Sonny won the 3 awards for – The Art of Charlie Chan Hock Chye.
Netizens had likened Sonny winning the Eisner awards to Joseph Schooling winning the Olympic gold last year and chastised the Government, Ministers and the ruling People's Action Party (PAP) Members of Parliament for their silence.
Opposition MPs Leon Perera and Pritam Singh however, were quick to note Sonny's success.
"Sonny Liew has done Singapore proud by becoming the first local author to win an Eisner award, the comics industry's equivalent of an Oscar. In fact, Sonny scored a hat-trick and won three Eisners! Here's to more great Singaporean works like "The Art of Charlie Chan Hock Chye." Great art should always be supported, regardless of the political perspectives it expresses (unless criminality or disharmony is incited). It's a pity that this work did not receive a state arts grant for this reason. But that does not detract from its achievement." – Leon Perera

"Singapore is bigger than the PAP. Always has been, always will be. Congratulations to not just Sonny, but everyone who marches to their own drumbeat and flies our flag high. ????????" – Pritam Singh
The Art of Charlie Chan Hock Chye was first published in Singapore by Epigram Books in 2015 and partly due to the controversy over the fund withdrawal by the National Arts Council (NAC) quickly sold out and several reprints had to be made.
Now published in the US by Pantheon Books, the book chronicles the life of a fictional Singaporean who lived in the 1950s to present day Singapore, against a back drop of real political events and political figures in Singapore's history.
The NAC had, in 2015 when the book was first released, explained that the book "potentially undermines the authority or legitimacy" of the Singapore Government and withdrew funding for the work.
A spokesman for the NAC said at the time: "We had to withdraw the grant when the book The Art of Charlie Chan Hock Chye came out because its sensitive content, depicted in visuals and text, did not meet our funding conditions."
Since then, the work has gone on to win the Singapore Literature Prize and the Singapore Book Award's Book of the Year 2015; and was also named in various international publications' must-read list, such as The Economist, The Washington Post, and Publishers Weekly.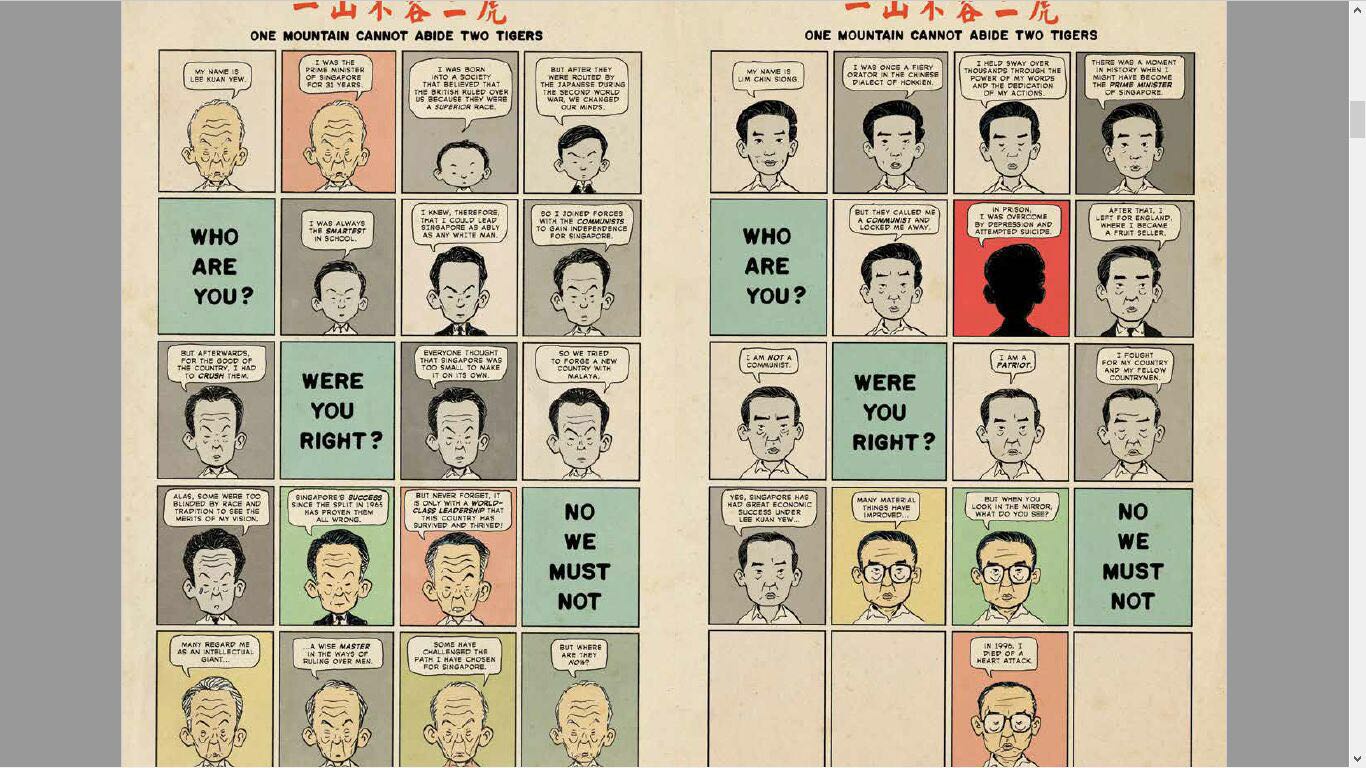 In 2015, Mr Liew, a Malaysian-born-Singaporean, told the TODAY newspaper why he did the book:
"I was trying to meet the challenge put forth by the PAP (People's Action Party) that someone without a stake in the country, who could run off at any time, shouldn't be offering critiques of Singapore, which I knew this book would be doing at some levels."
Follow us on Social Media
Send in your scoops to news@theindependent.sg