The second phase of the water price increase officially kicked in on July 1, 2018, making the price of water 30 per cent higher.
Phase 1 of the increase took place one year ago, from July 1, 2017.
This new hike could be a costly affair for households using more than 40m³ of water, or 40,000 litres.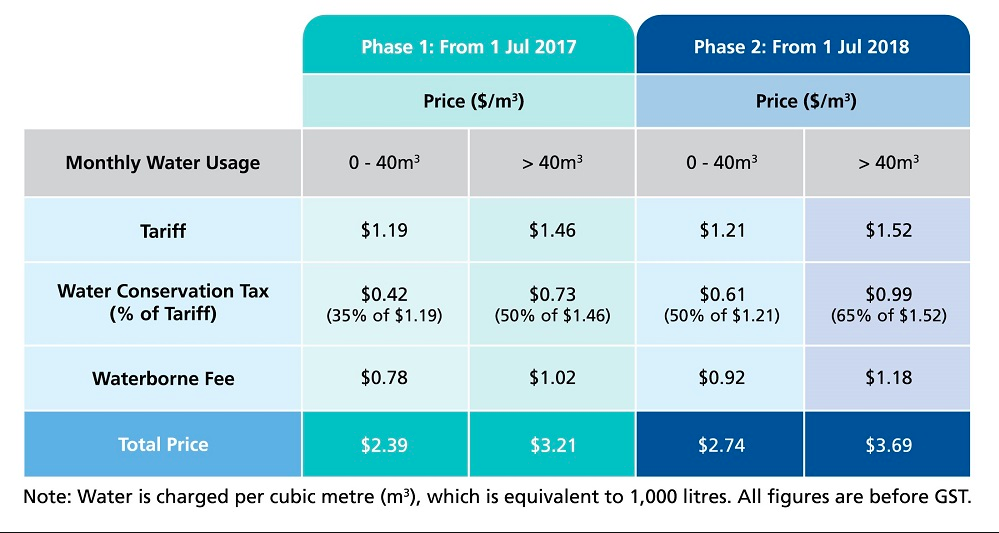 The projected increases are less than S$18 for three quarters of average households and less than S$25 per month for three-quarters of businesses. However, according to the Public Utilities Board (PUB), with additional U-Save rebates, 1-room, 2-room and 3-room HDB households on average see no increase in their water bills, while 4- and 5 -room HDB households on average see an increase of about $1 and $4 respectively in their water bills.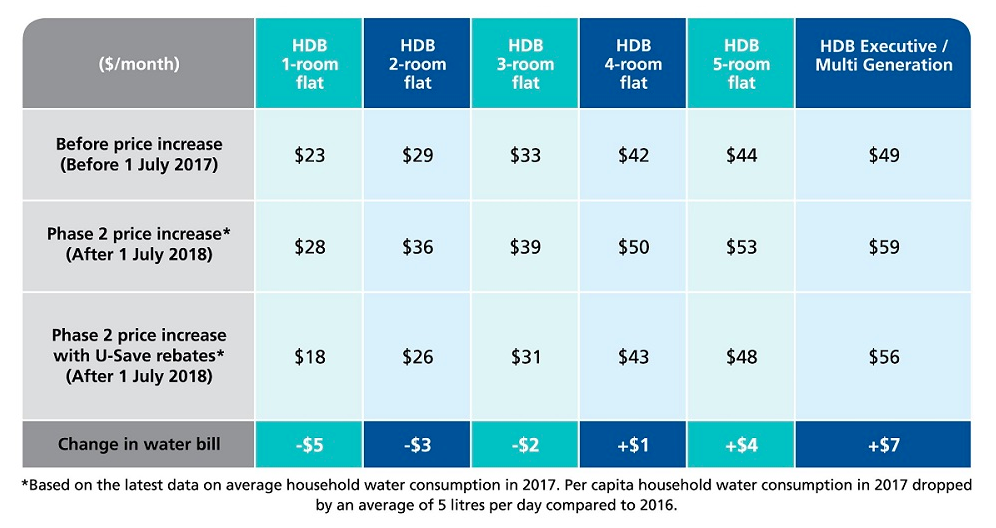 The tariffs are effective in reducing the amount of water used in Singapore, with each person in Singapore used 5 litres less water a day in 2017 than 2016, a drop that exceeds the Government's 2020 per capita water use target.
Also, during a budget debate on March 6, Mr Masagos Zulkifli, Minister of the Environment and Watersaid that daily household water consumption per person fell from 148 litres in 2016 to 143 litres in 2017.
This achieved the government target of 147 litres by 2020.
Netizens talk recycling efforts and gripe about the increase in prices.






---
obbana@theindependent.sg
Follow us on Social Media
Send in your scoops to news@theindependent.sg