While Azmin Ali, the economic affairs minister from Malaysia may have characterized the postponement of the planned High Spped Rail (HSR) between Kuala Lumpur and Singapore as a "win-win," it cannot be denied that Singapore has already sustained some short-term losses because of the delay in the project.
On the plus side, the agreement from both Malaysia and Singapore to defer the HSR is definitely a win for relations between the two countries. A transport analyst from the Singapore Management University, Dr. Terence Fan, said that Singapore would have been "cold-hearted" not to have helped Malaysia, which then may have tried "to walk away and try to give Singapore the (full compensation) which could amount to RM500 million (S$168 million)."
Others echoed his sentiments that Singapore's concession to Malaysia's fiscal concerns was important for strengthening bilateral ties.
The deferment would furthermore give both countries more time to make needed adjustments in order for the project to proceed. Experts have said that the two year deferment is "manageable."
This, however, does not mean that Singapore has not sustained  some losses, firstly, in the form of "sunk project costs".
Dr. Fan said, "There will definitely be short-term losses for Singapore," including what needs to be paid to builders and contractors already working on the project, as they will be required to just "drop what they are doing".
A transport researcher at National University of Singapore, Dr Lee Der Horng, also commented that there will be a high "opportunity cost"
"The government had already spent millions in preparation, they have done feasibility and engineering studies in relation to the HSR, and even acquired land. Now that the project will be postponed, the land will sit idle and upkeeping costs will be incurred."
The government has already acquired the 143ha Raffles Country Club and the Jurong Country Club in order to build the HSR, for example.
Dr. Lee believes that "at the end of the day, the HSR would be beneficial to two countries, so to get it done earlier would, of course, be better than later. In that sense, any delay is a lose-lose."
Some netizens agreed that the delay with constructing the HSR is a loss for Singapore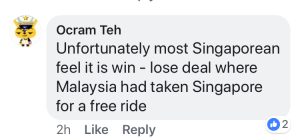 Others seemed to see it as a good step to maintain relationships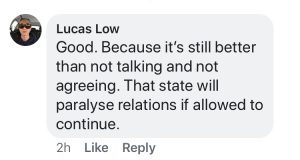 And there were also those who felt that perhaps the government can take the this time to solve other transport problems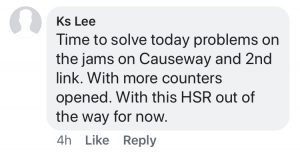 Follow us on Social Media
Send in your scoops to news@theindependent.sg