South Korean rookie actor Cha In Ha has passed away but the cause of death is still under investigation says the police.
He was found dead at his home on December 3. Fantagio, the actor's agency, in a statement, says it is devastated to deliver such heartbreaking and unfortunate news.
His death is the latest in a string of deaths that have affected the Korean entertainment industry.
Some 24 hours before his passing, Cha In Ha, whose real name is Lee Jae-ho, posted on Instagram with the caption: "Everybody, watch out."
The agency says it is truly heartbroken to deliver the sad news to everyone who has sent lots of love and support to Cha In Ha, adding that it is hard to believe.
Fantagio also asked for rumors not to be spread saying they do not want speculative reports to circulate on his death.
This is in order for his family, who are experiencing greater sadness than anyone else due to the sudden sad news, to be able to send him away peacefully.
The funeral will be held privately as wished by his family and in addition, Fantagio said they are in deep mourning for his passing.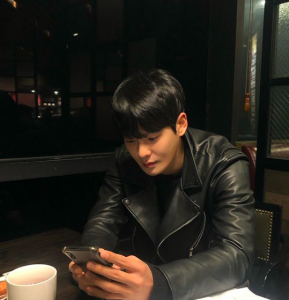 Photo: Screengrab from InstagramCha In Ha was born in 1992 and the young actor debuted in 2017 through a short film called You, Deep Inside of Me. Cha In Ha was a member of Fantagio's second actor group SURPRISE U.
Cha In Ha also acted in web drama Miss Independent Jieun 2 and TV dramas such as Degree of Love, Wok of Love, Clean with Passion for Now, Are You Human, Too? and The Banker.
His latest drama Love with Flaws premiered on November 27. Cha In Ha released two K-pop albums with 5-piece SURPRISE U.
Read also:
Cha In Ha's co-stars from Love With Flaws leave heartfelt messages on social media – Singapore News
In final video, Cha In Ha is seen to be cheerful and full of positive energy – Singapore News