Calls for founding PM Lee Kuan Yew's youngest son, Lee Hsien Yang, to join forces with Dr Tan Cheng Bock in the next General Election have intensified after Lee praised Dr Tan as the "leader Singapore deserves" in a recent Facebook post.
This morning, Lee congratulated Dr Tan and his new opposition party, the Progress Singapore Party. He added: "I have known Cheng Bock for many years and he has consistently put the interests of the people first. We are fortunate that he has stepped forward to serve Singapore.
"I only recently learned that Cheng Bock had his first clinic at Ama Keng at the far end of Lim Chu Kang Road, a remote and poor area. I didn't know it at the time, but this was very close to where I used to serve as a young armour officer at Sungei Gedong.
"Today, Cheng Bock will groom future Parliamentarians who will serve our country and people before party or self. This is good for the future of Singapore. Cheng Bock is the leader Singapore deserves."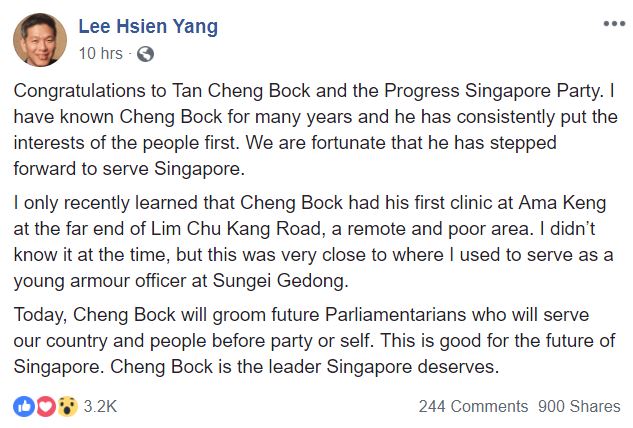 Calls for Lee and Dr Tan to join forces and defeat the ruling People's Action Party – that is led by Lee's elder brother, current Singapore Prime Minister Lee Hsien Loong – first emerged when the two met for breakfast in November, last year.
The meeting gained intense attention. While Lee told the national broadsheet, "We were just here to have breakfast," when approached for comment, Dr Tan revealed on his Facebook page that they spoke about the "current state of politics in Singapore."
Responding to Lee's latest Facebook post, several Singaporeans have expressed their respect for Lee and asked him to join Dr Tan and his new party. Asserting that they are counting on him, these netizens urged Lee to contest the next election for the sake of the nation: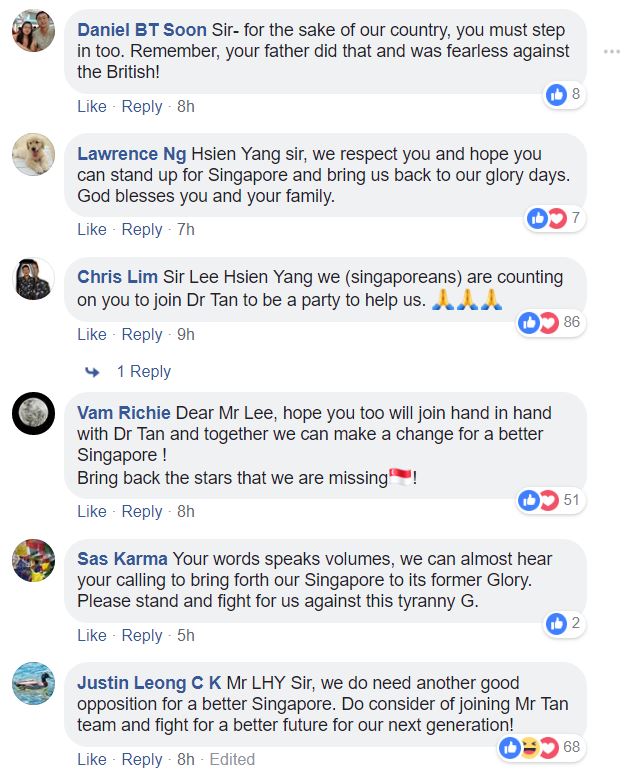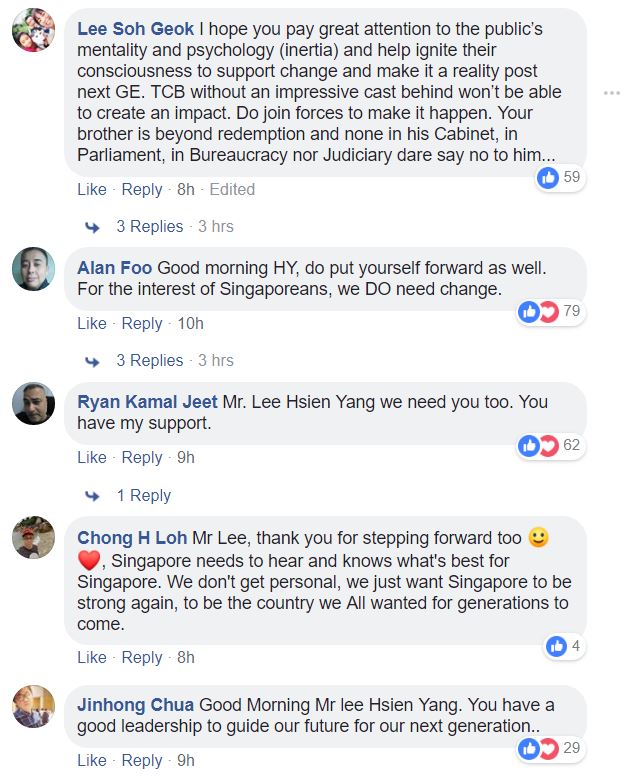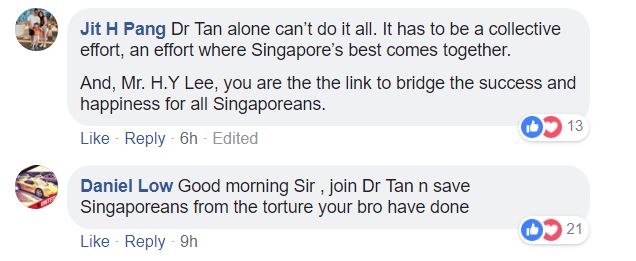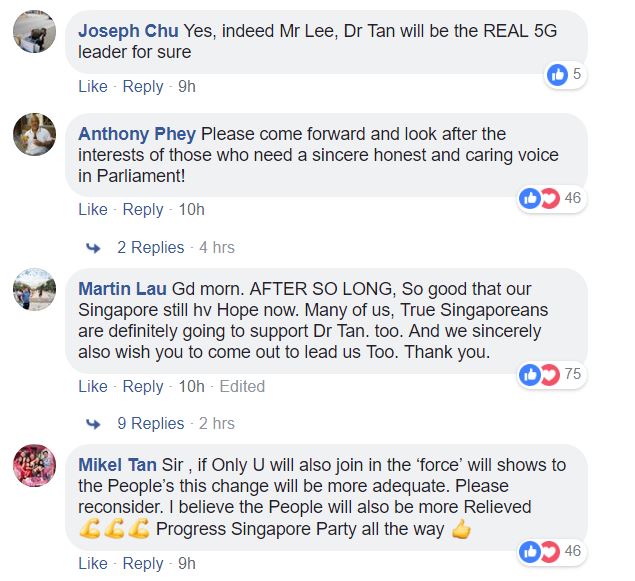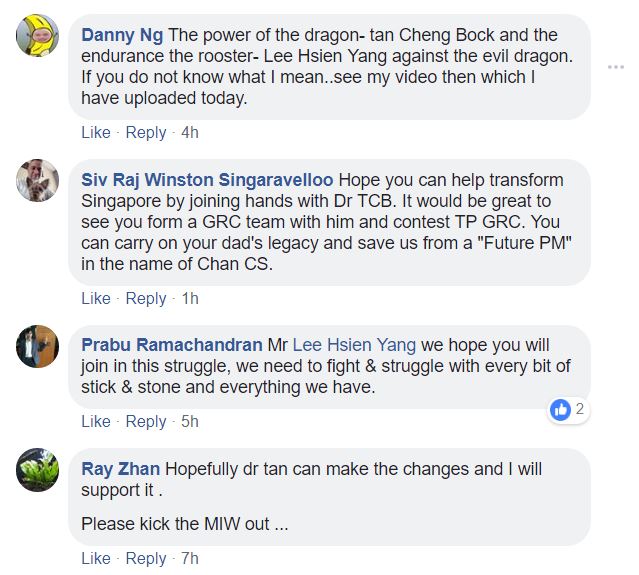 Follow us on Social Media
Send in your scoops to news@theindependent.sg