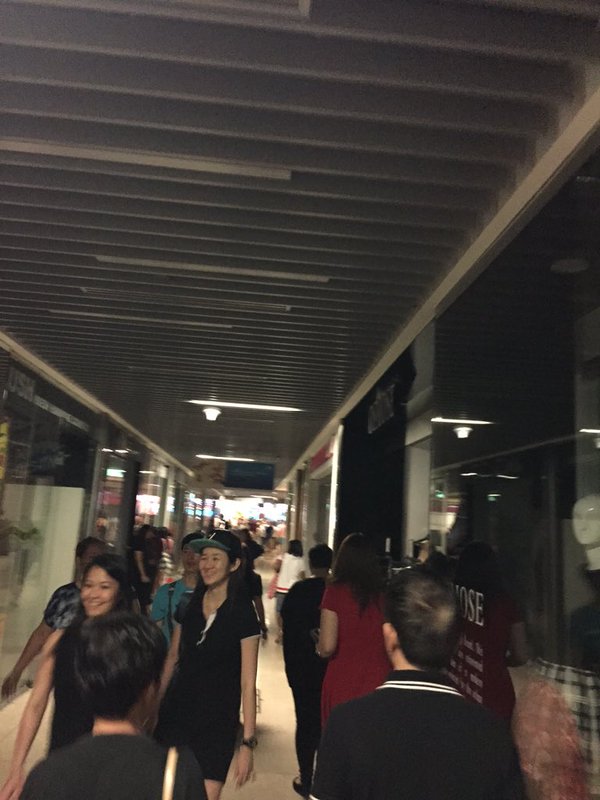 Yet another mishap in Orchard Road. A power outage, which lasted about 2 hours hit Wisma Atria today.
The Straits Times (ST) had a clumsy report on the blackout and relied on Twitter feeds to report the news. It said, "several Twitter users claimed that the entire mall had been affected, while others said it was only the basement".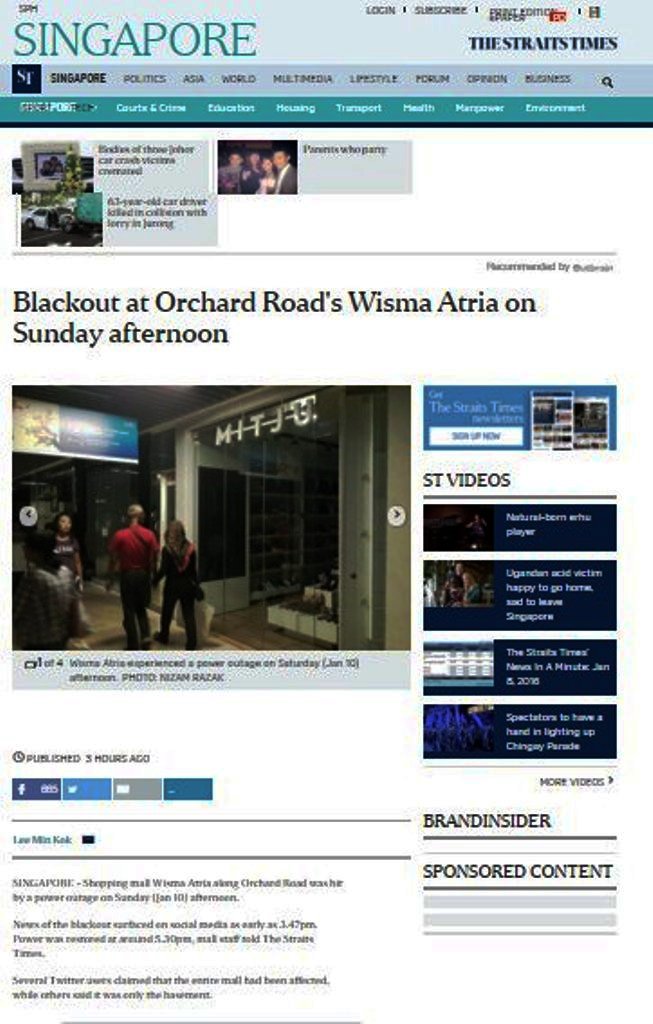 ST called the shopping mall to ask what time power was restored.
It reported, "power was restored at around 5.30pm, mall staff told The Straits Times", but perhaps did not ask the Mall's management what time exactly the power outage happened.
It instead reported, "news of the blackout surfaced on social media as early as 3.47pm".
ST's reporting of the incident on its social media platform seemed hurried as well.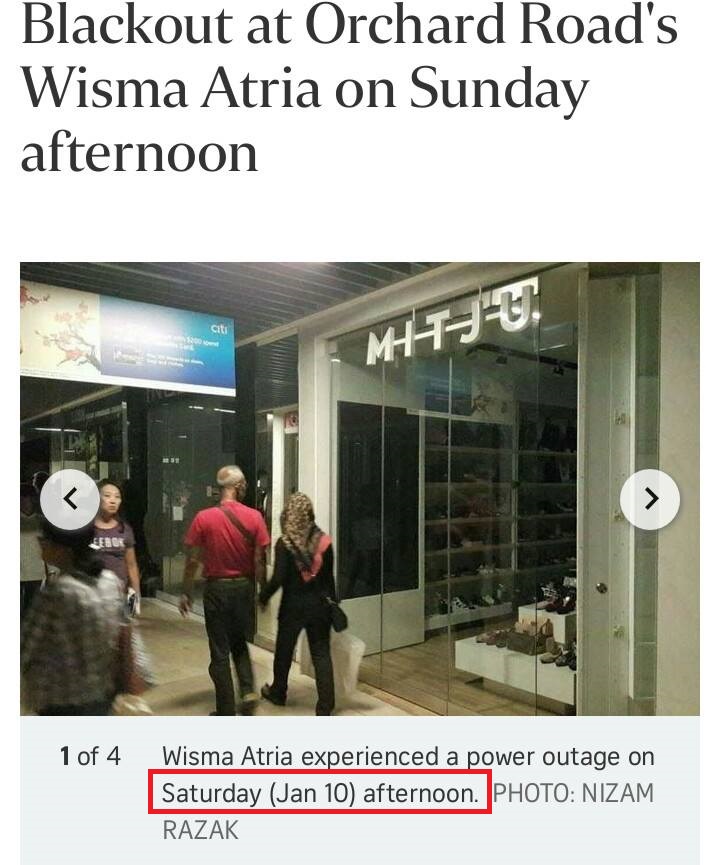 They had the date of the news of the power outage at Wisma Atria right, but had mixed-up the day, and reported it as happening on Saturday.
Commenting on another story which ST's weekend publication Sunday Times published today, an online publication, The Middle Ground's editor Bertha Henson said:
"Such a strange story in SunTimes that is based on Zaobao. That Phey Yew Kok is "thinking" of pleading guilty. And this was CONFIRMED by his lawyers. His lawyers confirmed that he is THINKING of pleading guilty ? Or WILL plead guilty? I guess the concept of news is changing…even THINKING is news, rather than DOING. I guess it has to do with being FIRST with the news, even if it is only possible or probable. As for why he is THINKING of pleading guilty…donno."
Perhaps the story about the power outage in Wisma Atria is another attempt by ST to be "FIRST with the news".
—
picture credit: 曹相比♤