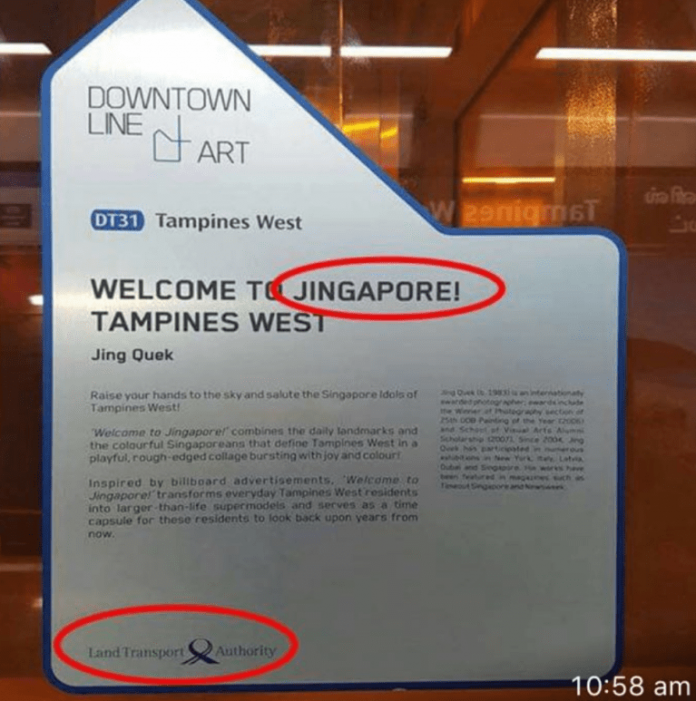 The photo above of a signboard by Land Transport Authority (LTA) at Downtown Line station, Tampines West, has been circulating online and many have noticed what appears to be an erroneous spelling of the nation's name Singapore as "Jingapore".
Many Singaporeans have been sharing the image on social media and on text messaging application, WhatsApp, and have called the LTA out for the boo-boo, in a time when the LTA grapples with several issues like the 'deeply concerning' SMRT flooding investigation findings, and the fact that COE premiums have risen by over 10% in spite of the Authority's assurances that plans to cut the car growth rate to zero per cent will not significantly affect COE prices.
But is this latest 'misspelling' really a typo or was it deliberate?
It turns out that "Jingapore" is a pun combining 'Singapore' and local artist Jing Quek's name. Jing has been using the word 'Jingapore' for at least as far back as 2011, as can be seen in this art exhibition promo online: