Last weekend, 103 women of various ages participated in the first ever Women's Boot Camp at Maju Camp, experiencing the standard obstacle course—without the 20 kg weight usually carried, assault rifle handling, a short march, rescue operations and various other activities, including eating combat rations.
Men who have attended NS are largely unimpressed, however, and have been vocal about this online.
Over a thousand women had applied for the boot camp, but only a tenth of that total actually participated. From this group, the youngest was 13 year old Athi Ramesh Athira, the oldest was 64. The average age of the women boot camp participants was 29.
The camp was meant to be a miniature version of the National Service that all Singaporean men undergo. It was organized by the Ang Mo Kio Women's Executive Committee (WEC), and initiated by the Advisory Council on Community Relations in Defence (ACCORD).
The women got to sample combat rations such as Mexican cheese rice and Hong Kong chicken noodles, with desserts such as barley corn soup and longan red bean, which the women found appetizing in appearance, but fairly palatable.
The women participated in a focus group discussion at the end of the night on day 1, with Senior Minister of State for Defence Dr Maliki Osman and Ang Mo Kio's WEC chairman Ms Joanna Portilla in attendance as well. They talked about the safety of their male relatives who have undergone the years of NS training.
The women were gratified to learn of the safety protocols in place for NS trainees, and ended the boot camp with a deeper gratitude and understanding for what men go through. It is still uncertain whether the boot camp will be repeated regularly. An analysis of the event will determine this.
What the women underwent in boot camp has been featured in several media outlets, including a firsthand account from Channel NewsAsia's Deborah Wong, who actually attended the camp.
Male netizens who have actually experienced NS service have sought to set the record straight on what the training is really like. Some even felt that the camp was an insult to NS.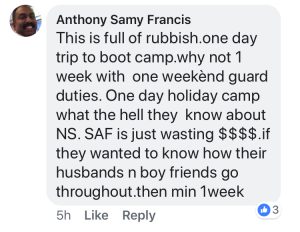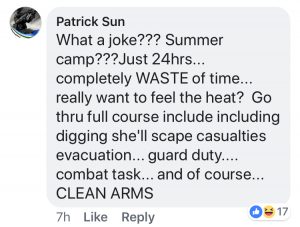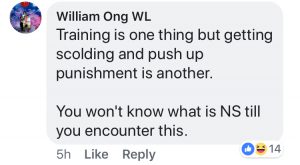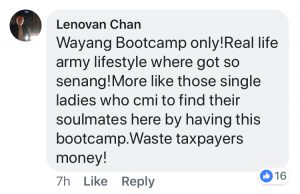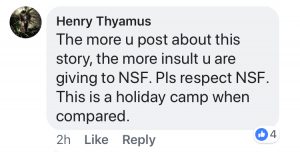 Others even made fun of the rations the women were given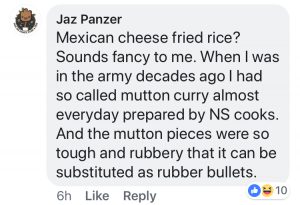 Still, there were some who felt that this was a good step and they extended respect to the women who participated in the boot camp.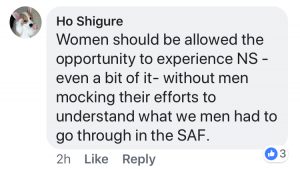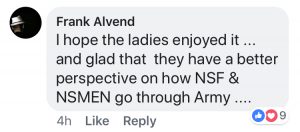 Follow us on Social Media
Send in your scoops to news@theindependent.sg