Nee Soon GRC MP Lee Bee Wah recently shared a story of an elderly couple in her ward who were asked to vacate the flat that they sold to their son for free once his wife became pregnant.
Sharing the story on social media today, Lee revealed that the couple face being homeless as their son even refused to allow them to sleep in the flat's living room:
"A resident told me that she and her husband sold their flat to their son. She did not get any cash from her son as she want to help her son.

"Now her son asked her and her husband to shift out as her son said his baby is due soon. He needs the room for the baby and confinement lady. He also refused to let them sleep in the hall.

"I advised her that if all else fails, they can file for a Maintenance Order. Many parents are reluctant to do this but what they don't realise is that officers will first attempt to reconcile them. Also arranged for grassroots to follow up if she needs assistance.

"Sharing this as we can learn a lot of lesson from this episode."
Netizens responding to Lee's story felt that some elderly people are quite elderly and that parents should hold on to their flats in their old age. Some also asked Lee whether the Government could introduce safeguards to protect elderly parents from being kicked out of their own homes: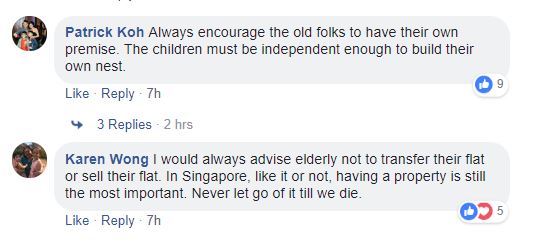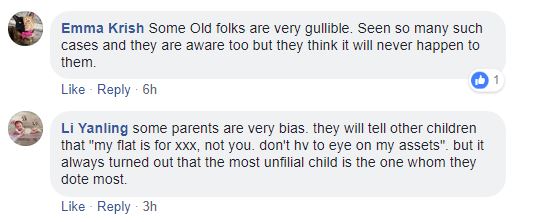 https://www.facebook.com/leebeewahpage/posts/2235947809753024Follow us on Social Media
Send in your scoops to news@theindependent.sg 
No tags for this post.