More expensive than Kopi O? 80-cent for Ice Kosong water stuns customers
SINGAPORE: In stark contrast to the past, when a modest 20 cents was charged for iced water or ice kosong and canned drinks, or coffee would be sold for under a dollar, some Singaporeans are now finding that they would have to fork out a hefty 80 cents for a cup of tap water at certain establishments.
Surprisingly, this even exceeds the cost of a cup of kopi o found elsewhere. For instance, a beverage stall in Kallang's Block 56 Jalan Benaan Kapal offers customers a large cup of kopi o for a mere S$0.60.
---
NS man breaks up with his older girlfriend because of their difference in love languages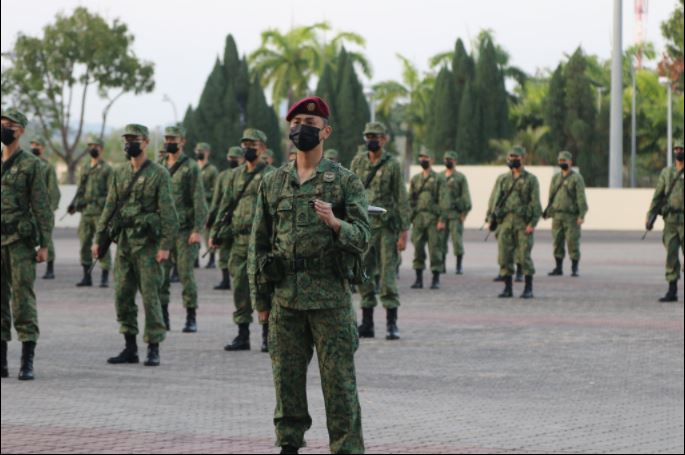 SINGAPORE: A man who was dating a woman older than him ended up breaking up with her because he felt there was a big difference in the ways they showed love.
In an anonymous post to popular confessions page NUSWhispers, the man said that he was serving his National Service whereas she was working a flexible job. "We do love each other still, I do love her, i really do. But we always argue on how often I am spending time with her. I am pretty busy: with my own bills i need to pay, and I am someone who enjoys personal time, serving the country wtv,. To her, spending time = i love you, (quality time lover) but for me as long as she reassures me and makes me feel secure = i love you. (Words of affirmation)", he wrote.
---
Maid's husband who suspected her of cheating reached out to employer; helper says he may "deliver something nasty" to the house
SINGAPORE: An employer took to social media to reach out to other Indonesian helpers after her maid's husband contacted her.
In an anonymous post to a support group, the woman wrote that her helper's husband sent her a message on WhatsApp. "I received WhatsApp message from my helper husband to inform me that he's her husband. I immediately blocked him. My helper husband suspected she is having a bf in Singapore and wanted her to go back. She told me she doesn't have a bf here", the woman wrote.
---
Girl lists down the different types of boys she met in Singapore; from finance bros, and gym bros, to Korean oppas, and Chinese international students
SINGAPORE: A woman on TikTok has listed the different types of boys she found in Singapore. Her list included finance bros and Chinese international students.
TikTok user @_k_yn took to social media recently to share her personal list of the different boys that one can find in Singapore. She also made sure to give her followers a good description of each one.
---
Academics set to demystify elected presidency scheme and shed light whether the President can be a check to the Govt
SINGAPORE: Academics Kevin Tan and Cherian George are set to shed light on the origins, evolution, and challenges surrounding Singapore's elected presidency, as the question of whether the president can act as a check to the Government continues to dominate national discourse as the next presidential election looms.
While many ordinary citizens see the role of the President as a figure that keeps the Government accountable, prominent figures like Prime Minister Lee Hsien Loong's wife, Ho Ching and presidential hopeful George Goh Ching Wah have promoted the notion that this duty is not within the remits of the president's mandate.
---