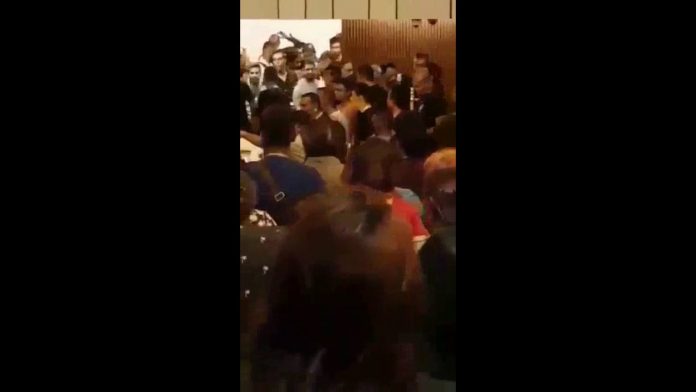 In a statement released on Saturday, the Police said that they have arrested 13 people for gang-related activities. Officers from the Criminal Investigation Department and Jurong Police Division arrested the suspects in a 7-day operation, from 4 June to 10 June.
The statement added that the Police were first alerted to a gathering of secret society members at a wake and funeral procession last Sunday at Block 483 Choa Chu Kang Avenue 5. They had also received information about the chanting of secret society slogans at Mandai Crematorium.
The wake and funeral was held for a prominent and well-liked Indian man known as Mike Chelvam.
Please respect our Brother ❤️ Mike ChelvamPlease share this post ????

Posted by Mahaletchimi Muthusamy on Wednesday, 7 June 2017
On June 8, a reader sent us a video of an alleged gang-related activity at the funeral of Mike Chelvam.
The reader said: " As concerned parent and citizen, I saw this funeral taking place near Blk 483 CCK Ave 5 on 4th June. Full of gang members chanting slogans. Following day i was forwarded these clips of them shouting 24 in the crematorium.
I'm shocked that they are so daringly declaring that they are gang members in Singapore. Has our law became weaker? Is our society regressing? I'm deeply worried that kids who are watching this event could aspire to join such groups and cause trouble."
The Police said that under the law, anyone convicted of being a member of an unlawful society can be fined a maximum of $5,000 or jailed up to three years, or both.