'We do our part but when cleaners don't do their job, is it ok? Every time fine fine and fine' — Singaporeans react to stricter rules for non-return of trays
SINGAPORE: After the National Environment Agency (NEA) and Singapore Food Agency (SFA) announced that there would be stricter rules for those who don't return their food trays and crockery, some netizens brought up several issues, such as what they're supposed to do when tray return stations are already full.
The agencies said that starting from June 1 (Thursday), at food courts, the following apply for individuals who fail to return their used trays and crockery: First-time offenders will be issued a written warning, while repeat offenders will be issued fines or charged in court.
---
Charity of former Singapore Foreign Minister's wife aims to improve survival rate of children with cancer
The charities of Singapore and Hong Kong headed by Jennifer Yeo aim to raise the survival rates of children stricken by cancer in Singapore, Hong Kong and mainland China.
"We hope children won't die of leukaemia but we can treat it like the common cold. That is our dream," Jennifer Yeo, the wife of former Singapore Foreign Minister George Yeo, told The Independent Singapore.
---
'Do you feel angry that you have to serve NS but women & foreigners don't?' — Netizen asks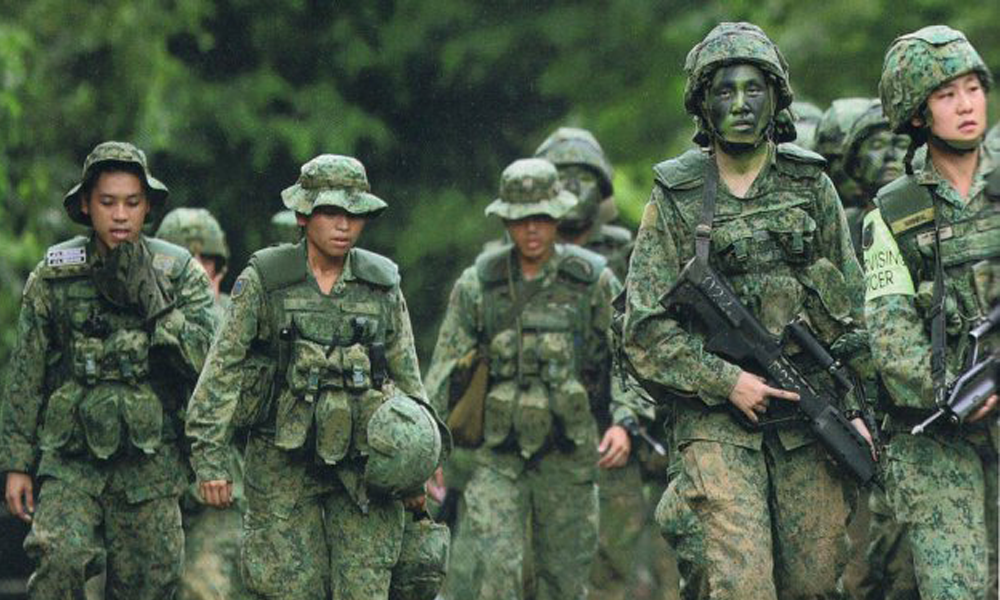 SINGAPORE: A Reddit user asked if those who have to serve National Service (NS) "feel indignant" because others don't have to.
"This is an old record that has been playing for decades now but it is still relevant to this day… do you feel angry that you have to serve NS and other reservist duty while the women and massive number of FTs and FWs here don't need to?" asked u/durianrice on r/SingaporeRaw on May 31 (Wednesday).
---
'Is this TADA service? If this is the kind of service they're providing, I think company will go bust' — Passenger unhappy with ride-hailing driver & customer service reps
SINGAPORE: A dissatisfied passenger took to social media with a complaint against a ride-hailing service TADA driver who reportedly had a "really bad" attitude. Moreover, the customer service representatives proved to be unhelpful as well.
A netizen who goes by Shawn Fish on Facebook posted on the COMPLAINT SINGAPORE page after a negative experience booking an Economy Large car for five people on TADA, which the driver accepted.
---
Should I get a 2-room flexi SBF or a 3-room resale flat? — Single Singaporean asks
SINGAPORE: A local Reddit user sought advice on the platform concerning his housing dilemma, asking if he should get a two-room flexible SBF (Sale of Balance Flat) or a three-room resale flat.
"My friends keep telling me that as a single I should get a resale where I can just rent out spare room(s) to cover mortgage, but to me it sounds like I have to ensure constant flow of renters, to cover mortgage for the next 20+ years of repaying loan," wrote u/cheesaholic23 on r/askSingapore on Wednesday (May 31).
---